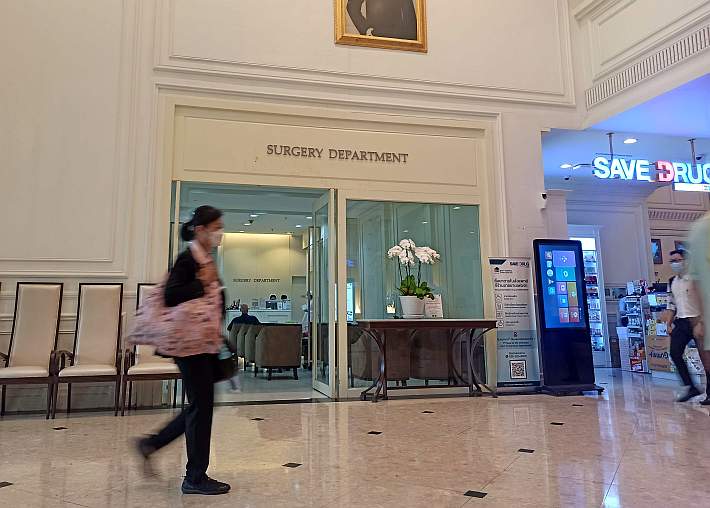 In the last year I have spent quite a bit of time in the Surgery Department at BNH Hospital in Bangkok. A routine physical exam in May, 2022 discovered cancer on my kidney and I had surgery then. After that I was back in November for a post-op follow up and in going through that they found more spots on the kidney. So I had to come back this week for CT scans to see what they were, but two scans indicated the spots were not cancer but scar tissue from the previous surgery. So all is well. Deo gratias.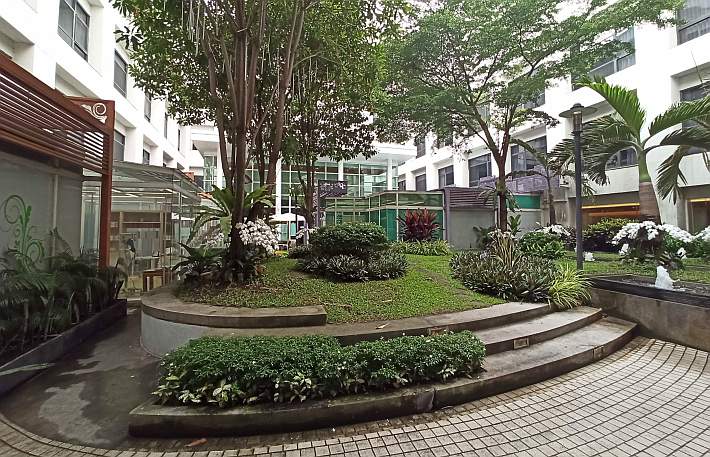 The other part of BNH where I spend a lot of time is the fourth floor, the general medical area where I have my physical exams. This is an interior courtyard on the fourth floor. It used to be all grass and landscaping but during the Covid time, they added some small offices and consultation rooms for an allergy unit. They made a good mix of work space and pleasant landscaping.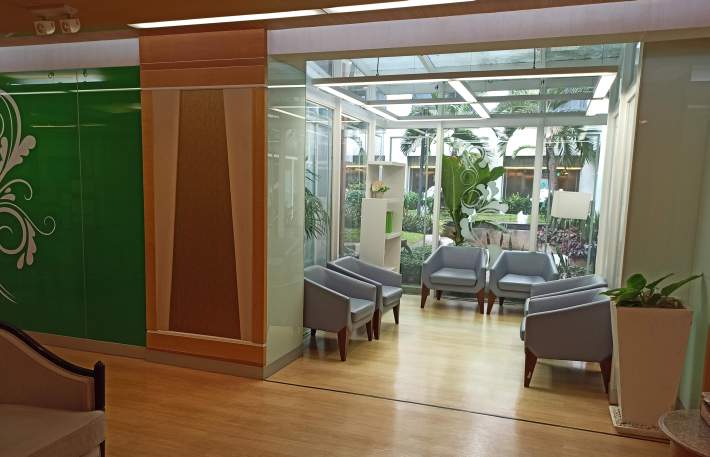 The architects created very comfortable and aesthetically pleasing connections between the existing interior rooms and the now-more-visible garden area outside.