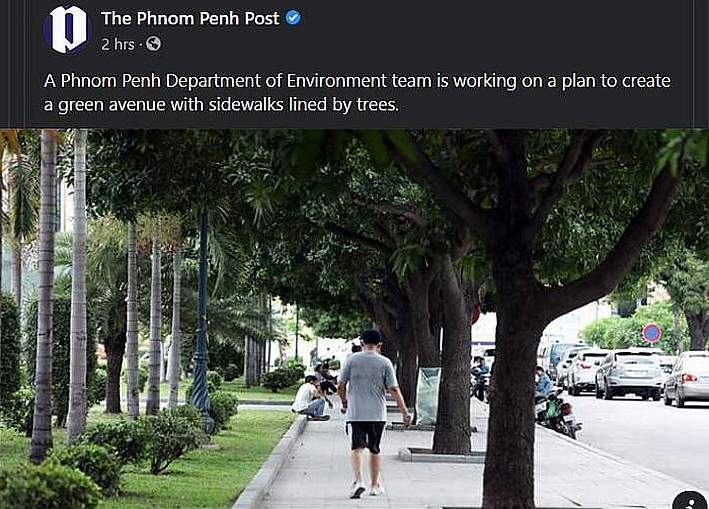 A recent article in The Phnom Penh Post spoke of a plan to beautify Phnom Penh with avenues with sidewalks and trees. That is going to be a challenge.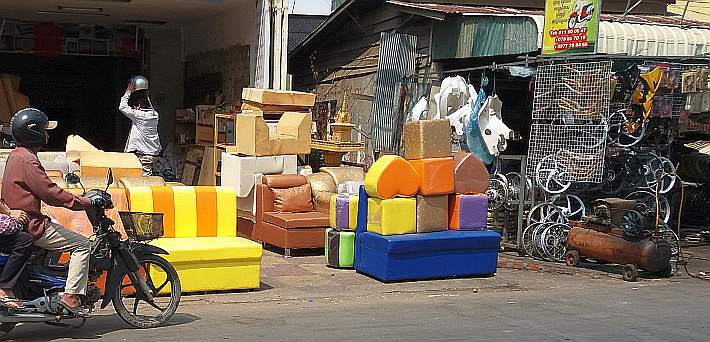 Most of the sidewalks in Phnom Penh don't exist or are barely visible because of all the parking and other activity taking place on them.

Even on those rare urban streets that still have trees (like the three above) they and the sidewalks have been taken over so that the woman–and all other pedestrians–must walk in the street.