This weekend I had a wedding in the coastal town of Kep. It's unusual because the wedding took place on a hotel beach front. Normally church rules allow weddings only in church buildings but because there is no church in Kep (the nearest parish church is 35 km away), the bishop allowed this wedding outside.
---
Sunday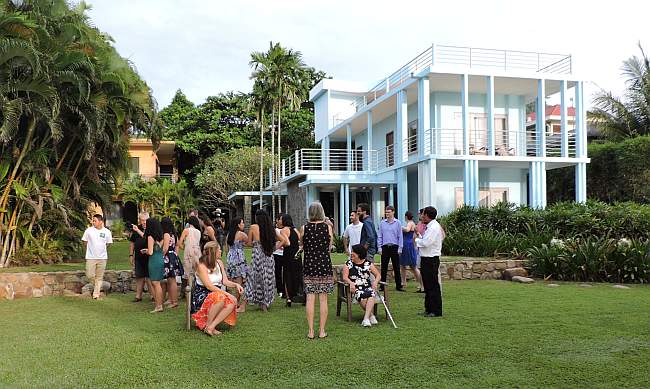 The bride was born in Burma and her family now lives in California.  The groom is from Canada.  Both of them work now in Cambodia and wanted their families and friends to have an opportunity to see some of Cambodia's beauty as well as attend the wedding.  This afternoon we gathered on the hotel lawn for a rehearsal for the ceremony to take place tomorrow.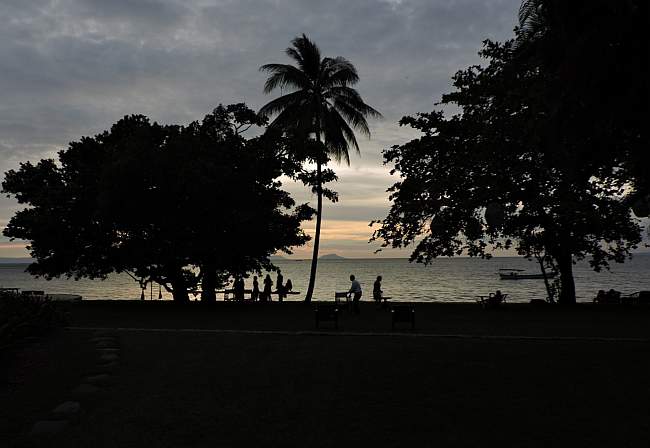 After the rehearsal some of the wedding party lingered on the beachfront as the sun set.
---
Monday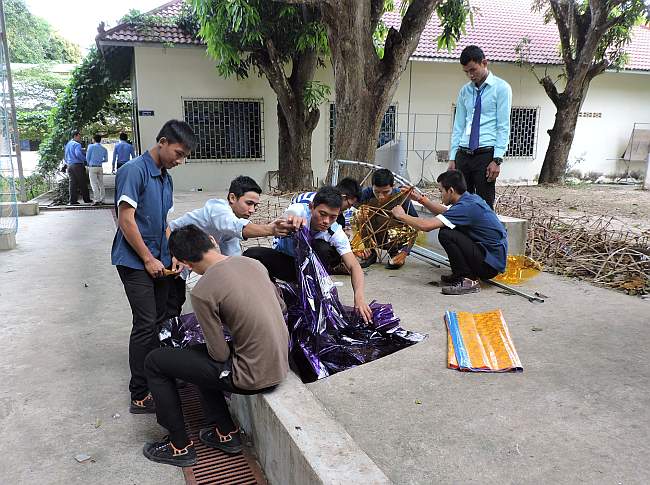 The wedding was at 2:30 PM so I was free in the morning.  One task I had was to pick up the marriage registry, the book where the marriage records are kept.  It is kept in the parish church in Kampot and I really didn't want to ride 35 kilometers there to get if I didn't have to.  Luckily, the pastor there was able to arrange for someone to drop it off at the Don Bosco School in Kep yesterday and I went to the school this morning to get it.  This picture is of some of the students there preparing Philippines-style Christmas decorations.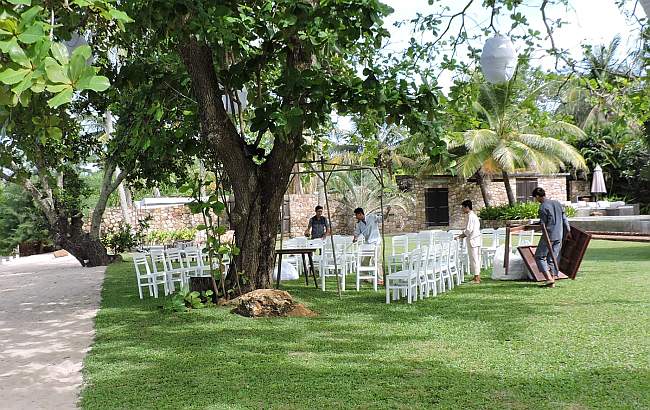 Setting up chairs and an altar for the wedding ceremony.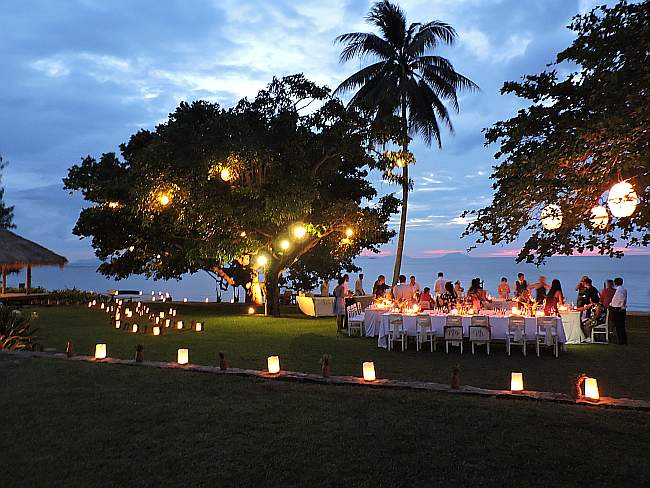 Preparing for dinner after the ceremony.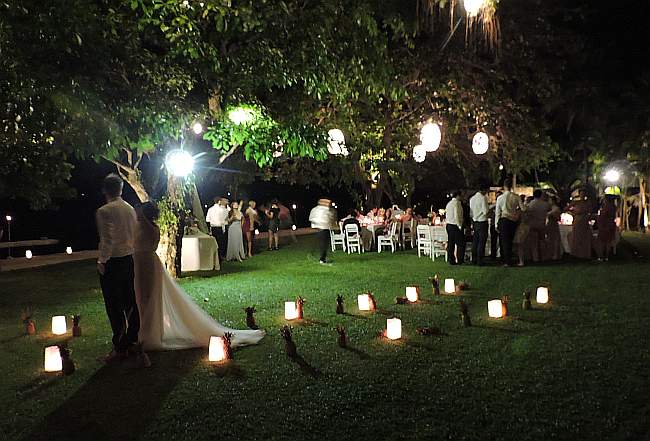 The bride and groom going to the pavilion for serving the cake.