My trip to Bangkok was rather simple, just a consultation with the surgeon who removed part of my kidney in May to make sure all things are going well. There weren't a lot of exciting photos!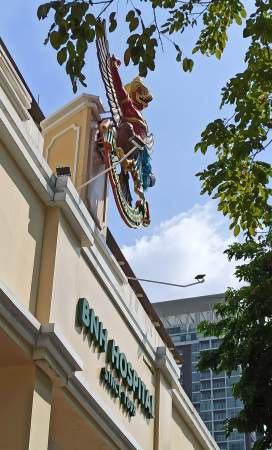 The focal point of the trip was BNH Hospital in Sathorn in Bangkok. A good hospital with really good staff and good medical care. And a garuda mounted over its front entrance.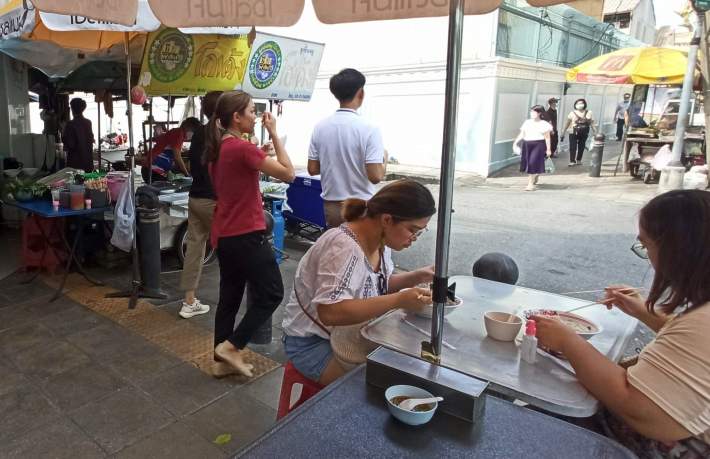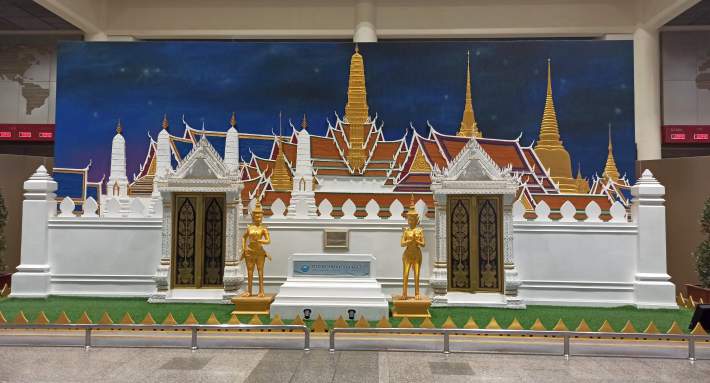 The next morning I was up at 3:00 AM to get to the old Don Mueang Airport for an economy airline flight back home. In one of the main passenger areas there was this large Buddhist depiction, just to remind travelers that they are in Thailand!