I posted some photos from the Maryknoll house in Bangkok while I stayed there for almost two weeks. Brother John Beeching was one of the pillars of the Maryknoll Thailand community throughout the years, until his recent retirement to Maryknoll, New York. His influence is shown in many ways, but especially in his sense of the artistic and his ability to apply it practically in a setting. He has an affinity for Chinese style and that is shown throughout the Bangkok house.

The room where the Chinese motif is most present is in the dining room where there huge plaques on one wall, a variety of vases on another, and even Chinese-style table decorations.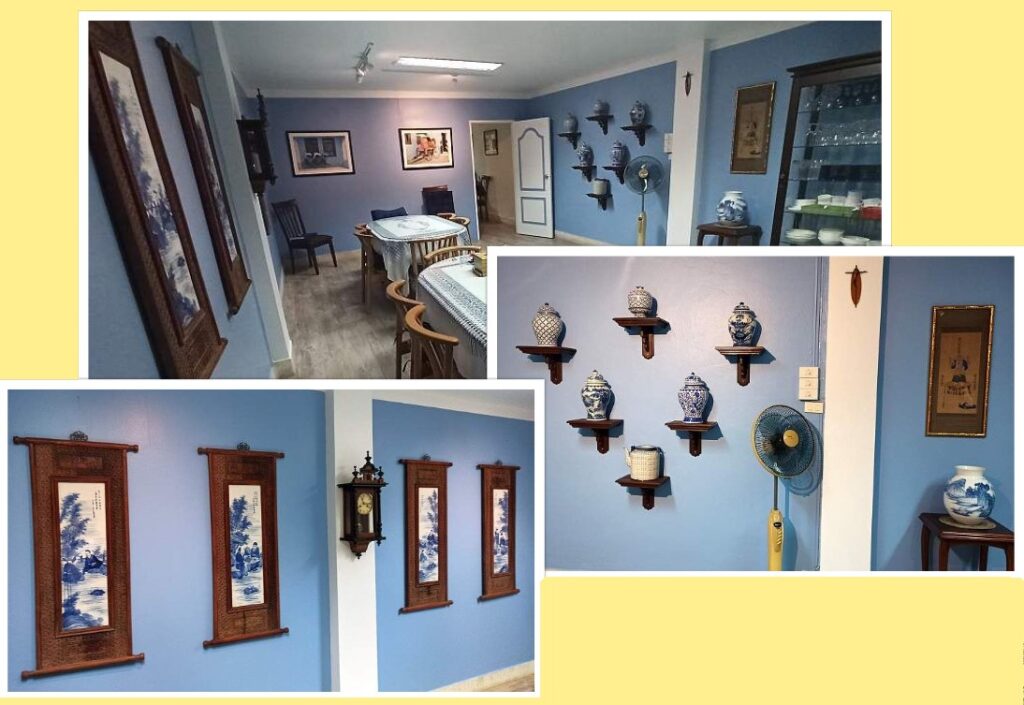 Throughout the house, though, John's touch is present. Below, on the left figures adorn the floor and wall. On the right, another vase and a figure are on a hutch.