Today I was in a PassApp (a motorized three-wheeler tuk-tuk) going to a meeting of all the Catholic social service agencies and it started to rain. That's the second or third shower we have had recently and it made me think I had better start carrying my plastic rain poncho in my backpack again.

As the rains started, many moto riders stopped to pull on their ponchos: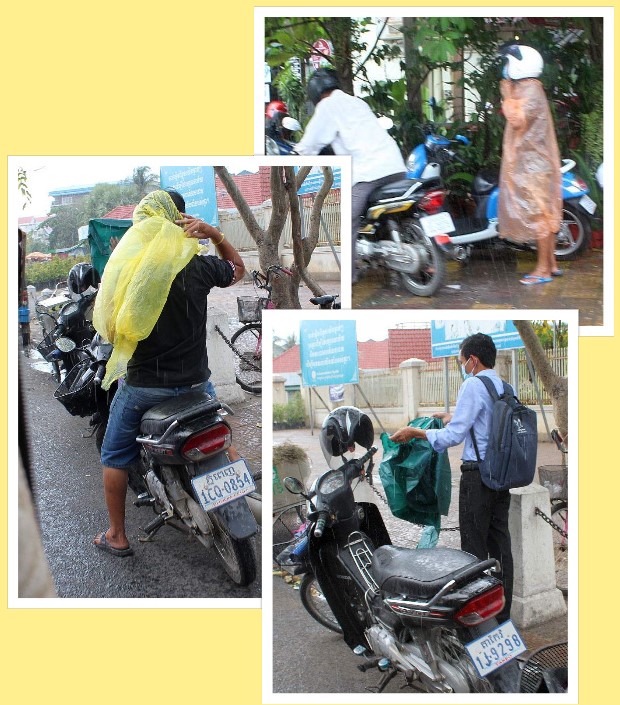 Others chose to tough it out: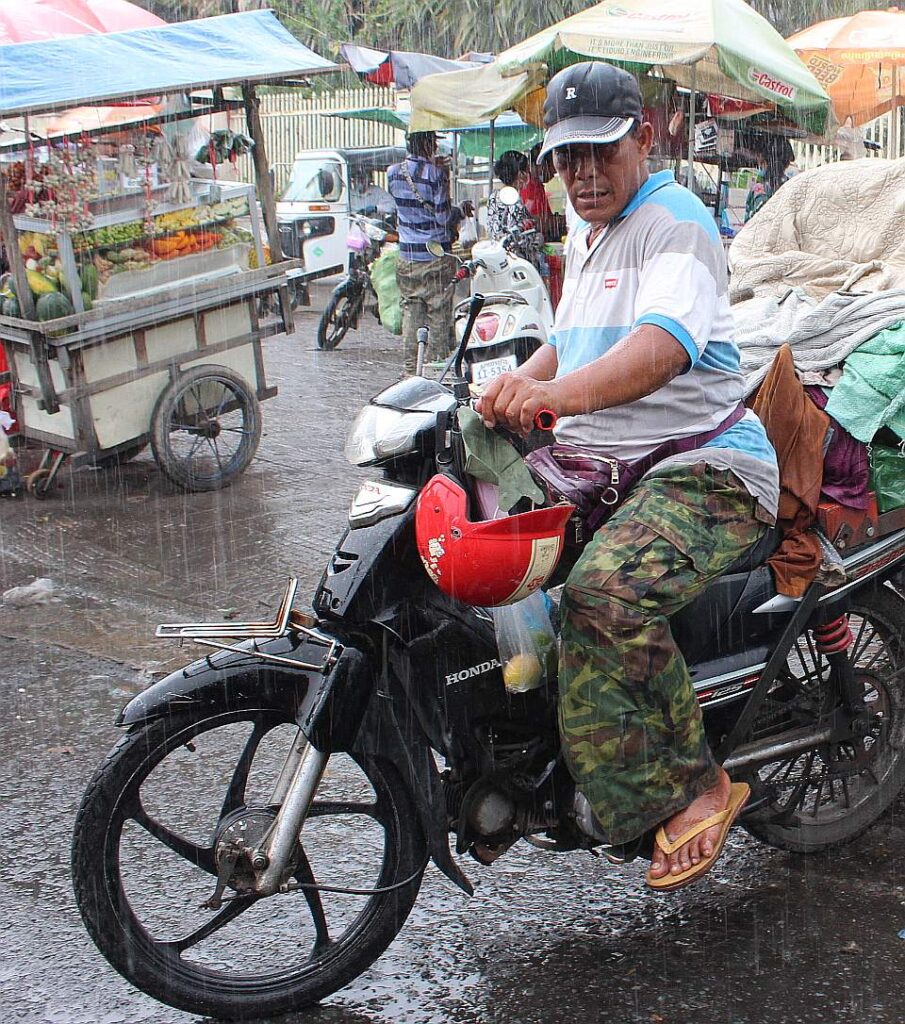 And then there was the classy couple with designer rain ponchos! I never saw that before!