Three more days to Lunar New Year's Eve! More and more signs of the new year are appearing throughout Phnom Penh. Chrysanthemums are one of the most popular flowers for this festival because of their gold color associated with wealth.






Here one of the staff at an office arranges some chrysanthemums and other flowers outside the office door.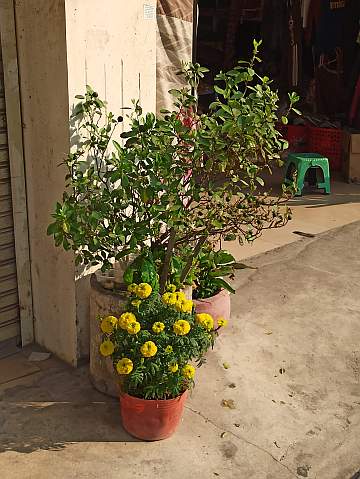 Further down the street, more chr ysanthemums are set outside the door of a private house.