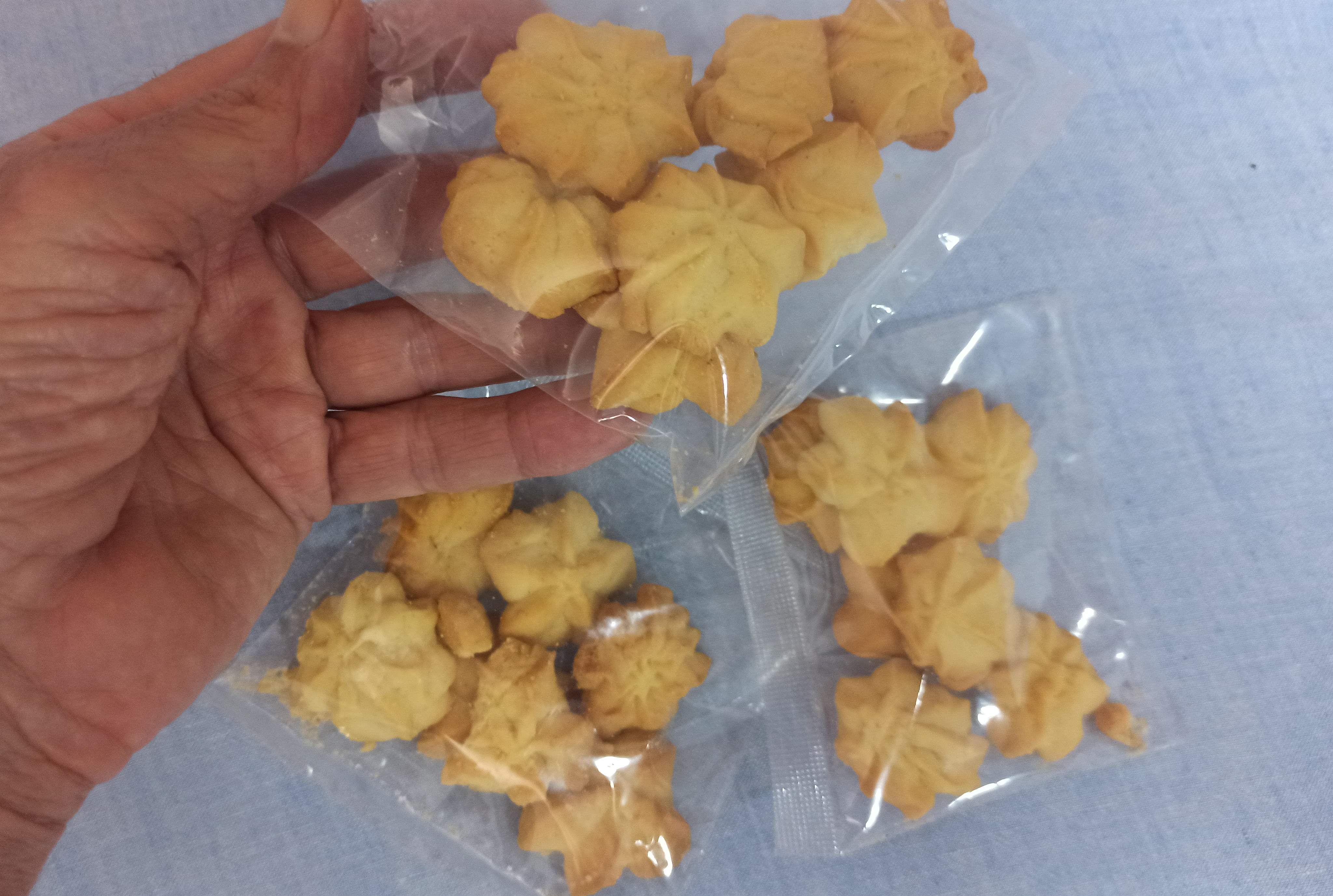 If you need a simple little gift to give students or coworkers at the office at Christmas time, these little bags of cookies might be what you want. Bishop Olivier has a social enterprise, CoCo de Takeo Cambodia, that employs the poor and people with disabilities to create all sorts of things to eat and to use from coconuts and all sorts of natural materials.

These cookies are 500 riel a bag and they are actually good! Bishop Olivier gave us some at the last priests meeting.

If you would like to order some, contact Mr. Miek Son at +855 10 956 250 (phone, SMS, WhatsApp). I'm going to order some. I'll let you know how it goes.