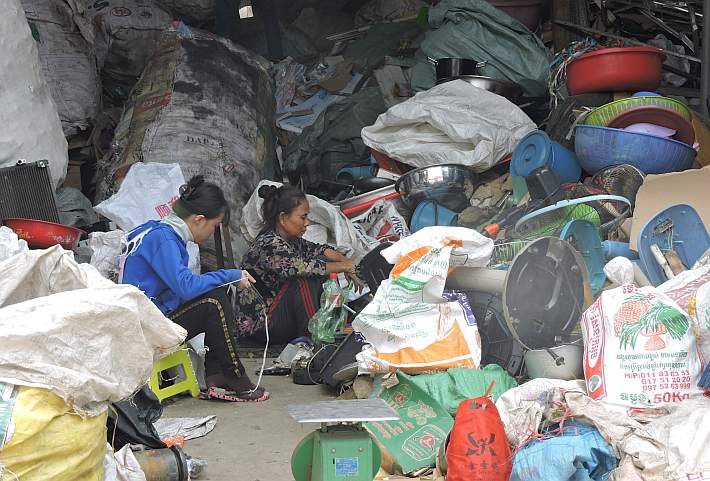 For all the years since we started having a Sunday mass at St. Joseph Church in Phnom Penh, every time Fr. Bob Wynne and I would leave by the back gate of the compound, we would look into this recycling hub where trash collectors would bring in and sell the recyclable rubbish they found while making their rounds. Their open front and the church gate were opposite each other.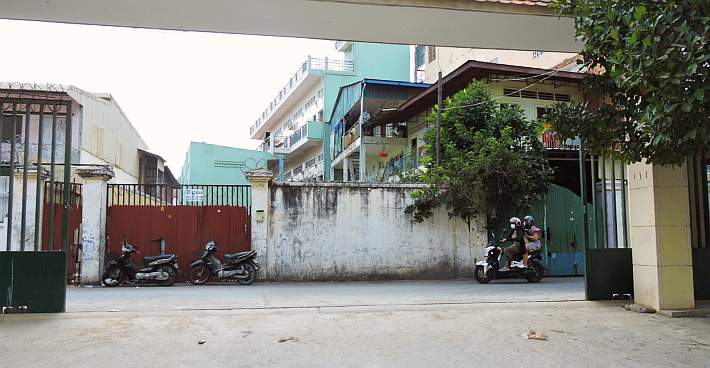 Then after an absence caused by Covid-19, I came back and found a difference. The recycling hub–just an area under a large metal roof–was gone and there was a "For Rent" sign on the gate.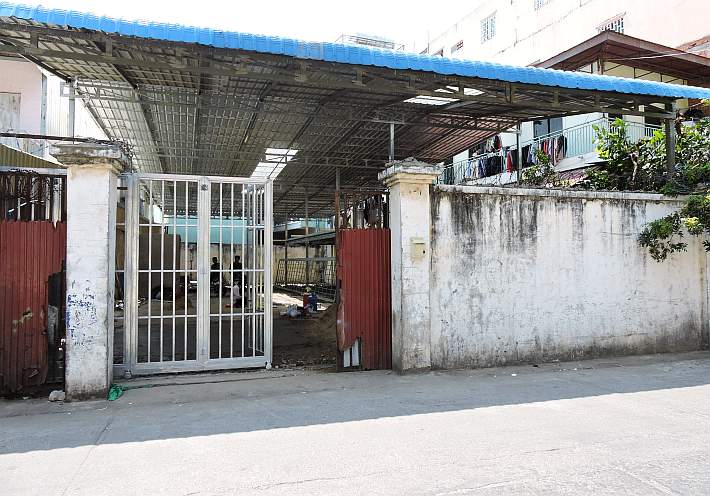 Because we have not been able to have masses at the church because of the prohibition on in-person gatherings, it was a while before I again went back to St. Joseph. When I did, I saw that something was afoot: a new metal roof had been put up.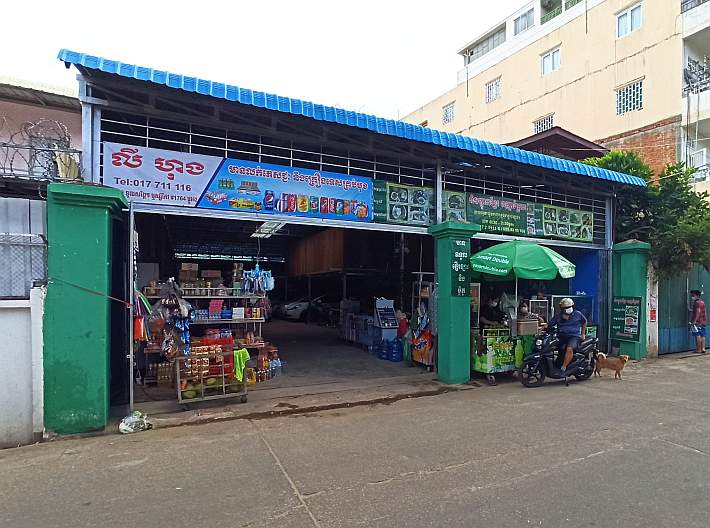 And then a month later we now have a typical Cambodian drink shop. If you look closely, in the back corner inside the shop there is a wooden structure where the new proprietor lives. Around the house part is plenty of space for parking the family motorcycles inside. And up front there are the drinks and snacks for sale. The open area on the right, behind the umbrella, used to be a wall but that was removed to give more access. We'll have to see how this new establishment develops.