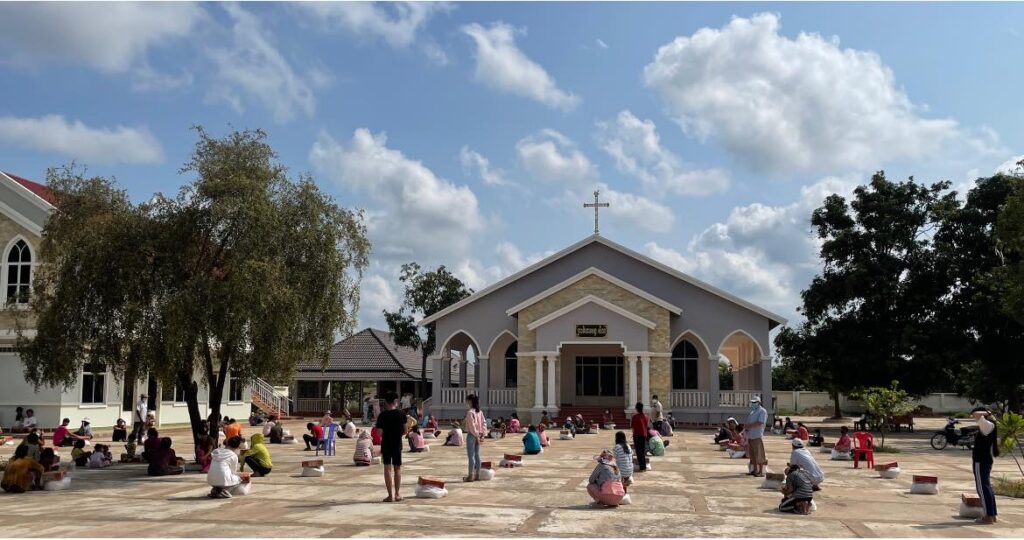 Food has become a major issue in Cambodia with many people without adequate access to food on a daily basis. Bishop Olivier's food program has been helping out in certain areas. Above is a food distribution to family representatives at a parish in Kandal Province.
Recent Developments
Today the number of new infections was 338, a welcome drop from 600s and 700s earlier in the week. The persistent high numbers are a worrying sign since 2+ weeks of lockdown should have reduced the nubmer of infections, not increased them.
People have been protesting tht they need food siince they are shut up in their houses in the Red Zones. Unsurprisingly, the government accuses those complaining of politicking against the government.
At a time when so many workers cannot work and are not earning any income–and have no savings, the state electric company, instead of reducing rates to help the poor, issued a demand that they pay up on time.