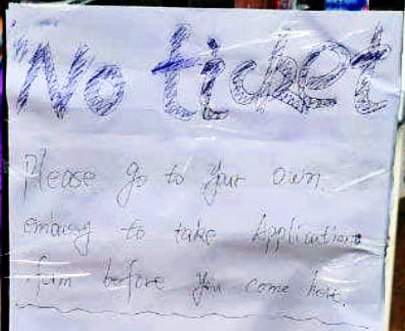 Last week the Cambodian government said that foreign diplomats, UN officers, staff at the International Monetary Fund (IMF), Asia Development Bank (ADB), and the World Bank (WB), as well as staff of international NGOs would be in a priority category to receive the AstraZeneca vaccine.

Maryknoll Cambodia is an INGO, but the government hospital I went to on Sunday morning said they were closed because they had such crowds on Saturday. At another hospital on Sunday, this sign was posted (above): "No ticket. Please go to your own embassy to take application form before you come here." No one know what it means. What ticket are they talking about? The embassies say they don't know about the form referred to on the sign.

The government of the Kingdom of Wonder….