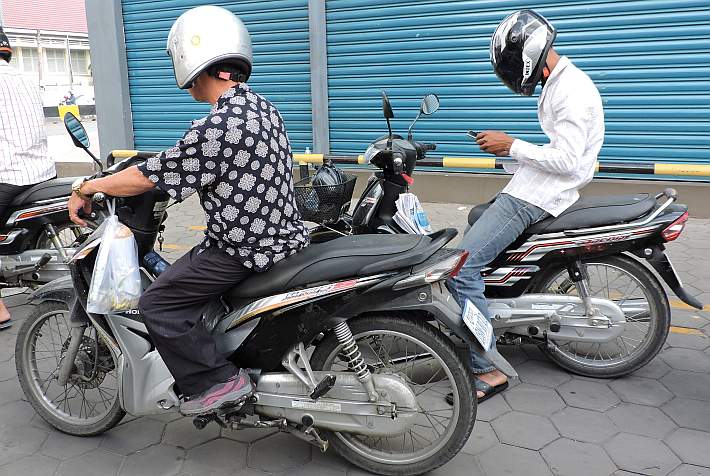 Khmer Times (newspaper): What kinds of vehicles cause the most traffic accidents in Cambodia?
Colonel Visal (Chief of the Traffic Police Office): "Causing the most accidents is motorbikes, including the ones used to drag a cart and tuk-tuk. Accidents caused by motorbikes account for 70 percent of all accidents in Cambodia. The new law states that motorbike drivers whose rides are 125cc or less will no longer need a license, yet our statistics prove that it is that kind of rides which cause most of the accidents in the country."
Cambodia averages five or six traffic deaths a day, with many more injured. The government's response? Eliminate the need for a driver's license for the largest category of vehicles (by far) on the road. It makes the locals happy because they don't have to pay for the test and bribe the test official, and it makes the government happy because it gains them votes. It's like, in the United States, if the government said that no driver licenses would be needed for any vehicle selling for under $40,000.