December 10th this year was the 70th anniversary of the signing of the Declaration on Human Rights.  It's a public holiday in Cambodia but that just means that the government schools and government offices and the banks are closed.  Everything else is open.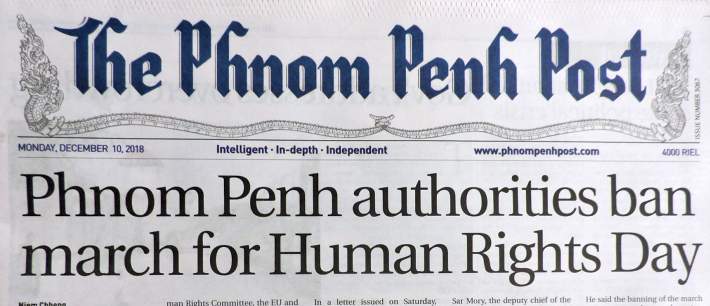 This is the headline on the Phnom Penh Post on Monday, December 10.  No one in the government of Cambodia would see the irony of the government forbidding–on Human Rights Day–a march celebrating human rights.   It would disrupt traffic, said the government flunky with a straight face.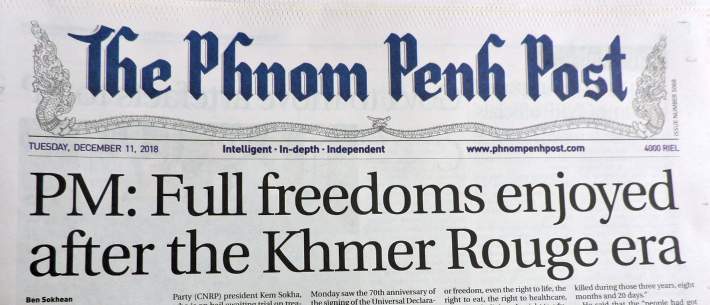 To make matters worse, today, the day after Human Rights Day, the newspaper announces that Cambodians enjoy "full freedoms"—except the right to peaceful assembly, that is.