St. Joseph Church in Phnom Penh is the only formal parish in the whole country of Cambodia. There are other Catholic communities but they are known as pastoral centers rather than parishes.
This weekend St. Joseph Church celebrated its 25th anniversary.  Starting on Friday evening and running through Sunday evening, there were a variety of activities.  Saturday morning there was an anniversary mass presided over by Bishop Olivier.  Because our English community has our own worship space in one of the buildings at the parish, we were part of the festivities.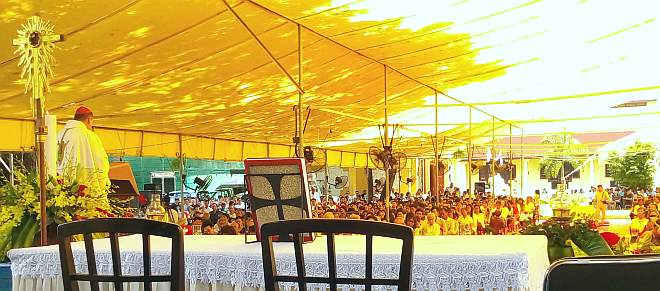 The Saturday morning mass was held outside under a large semi-permanent tent because none of the halls are large enough to contain a crowd of this size.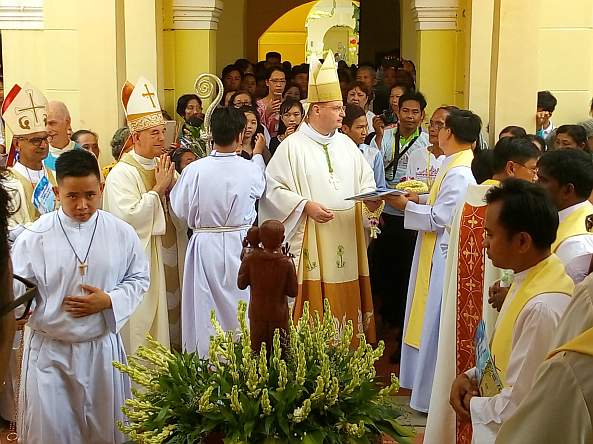 At the end of mass, there was a procession to the entrance of the old seminary chapel where the bishop blessed a special statue of St. Joseph that was carried in the procession.  Bishop Antony and Bishop Kike from the other two Cambodian dioceses were part of the celebration.