The LaValla School in Takhmau is run by the Marist Brothers from Australia.  Located about ten miles south of Phnom Penh, it offers an education of grades one to six for children with significant physical disabilities.  It is a really wonderful school, providing an opportunity for learning that would probably be denied if the school did not exist.
---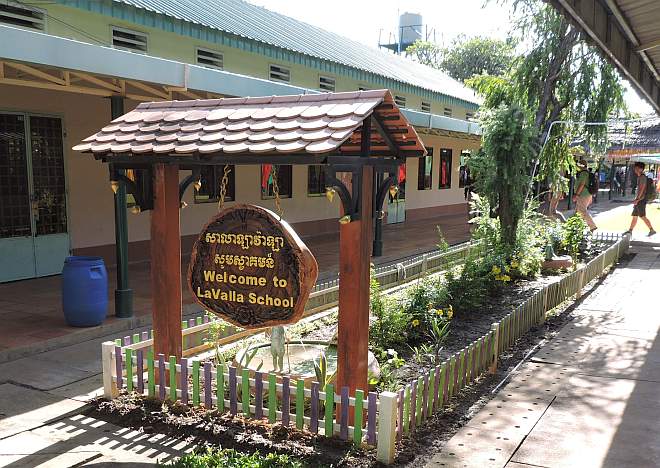 The goal of LaValla School is to take children with moderate to severe physical disabilities and bring them up to their age-grade level so that they can enter government schools for the secondary level back in their home provinces.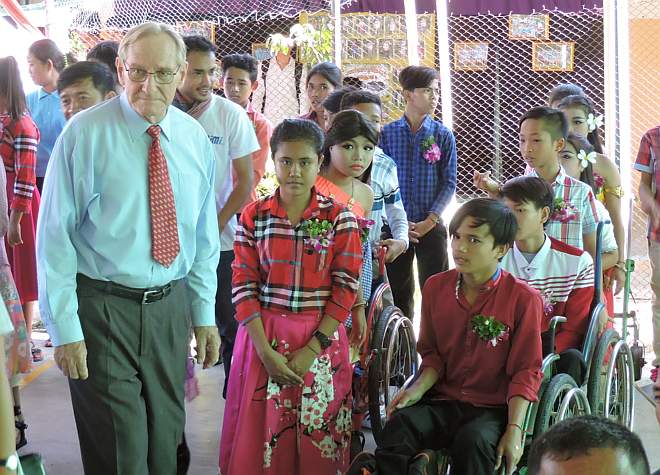 Marist Brother Terry Heinrich started the LaValla School more than fifteen years ago and has been a good friend and surrogate father to hundreds of young people who have passed through the school.  Here he prepares for the procession of graduates into the hall.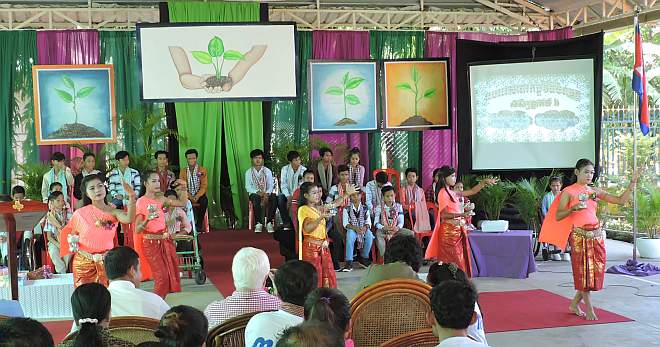 The graduation ceremony opened with a traditional blessing dance.  Every girl in Cambodia dreams of being one of these apsara dancers–like teenage girls in the US all dream of being a cheerleader–but only in a school like this would girls with a disability have a chance at achieving their dream.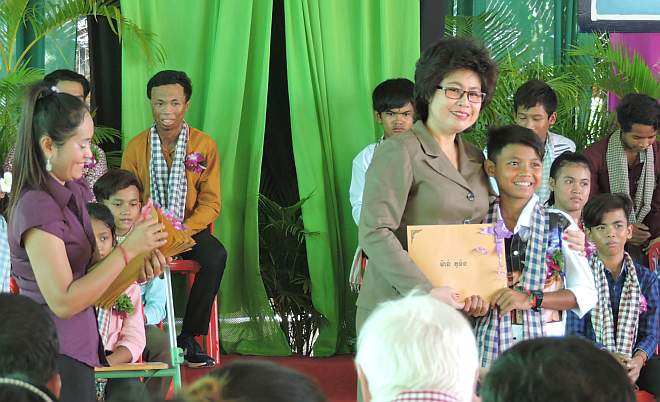 A government official from the Ministry of Women's Affairs presided at the ceremony and gave out the certificates.  Unfortunately, probably for most of these graduating boys and girls, this is the high point of their lives.  Once they leave LaValla and return to their home villages, they will probably again encounter discrimination and find themselves without much opportunity.