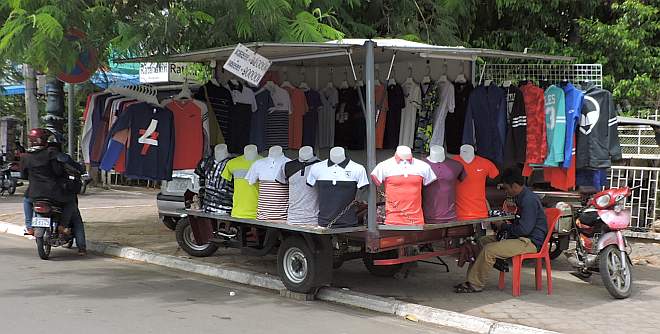 In areas with a large informal economy, it is not unusual to find vendors with the same type of merchandise setting up for business right beside each other.  People like it because they know where to go to find certain merchandise and they have a wider range of goods to choose from.
These are mobile pop-up shops selling clothing along Street 63 in the Boeung Keng Kang I area of Phnom Penh.  They are set up alongside the wall surrounding a high school so there is no interference on that side of the street with local comings and goings.
Click here to see the variations in the mobile pop-up shop wagons.