Every year two students from the University of Notre Dame in the United States come to Cambodia to be part of the Maryknoll community as part of their school work.  Last week two young women arrived to spend the summer of 2017 with us.
---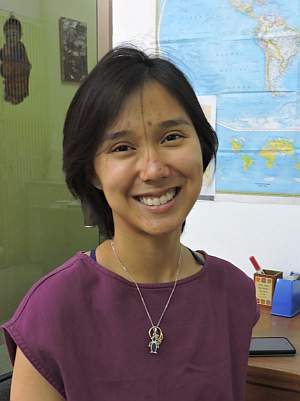 Margarita "Mar" Borromeo Diego is a sophomore at Notre Dame.   She is originally from the Philippines where she began her university studies.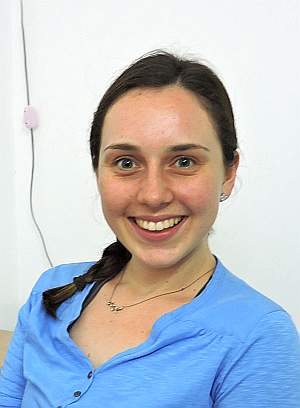 Olivia "Liv" Donnelly is a junior at Notre Dame.  She is from Connecticut.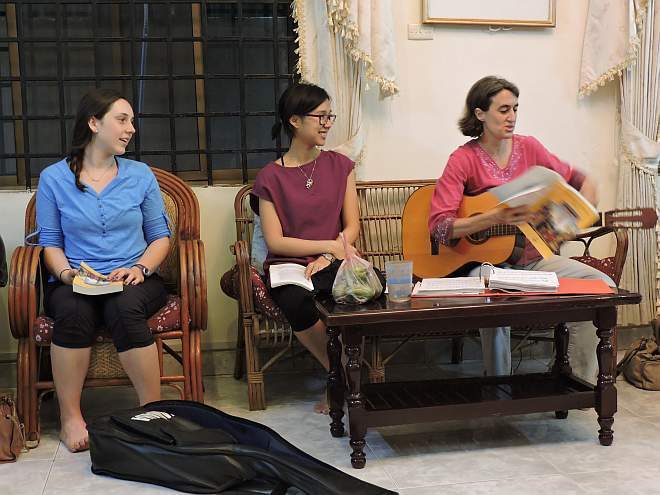 Liv and Mar arrived last week and had met most of the Maryknoll community in Cambodia but today they gathered with the whole group for our weekly liturgy and dinner together.  Here they watch as Maria Montello prepares the first hymn for our liturgy.