On the day after Thanksgiving, the Maryknoll team was invited to the Sokha Hotel for their Christmas tree lighting ceremony, the beginning of the hotel's holiday season.  We were invited because one of our former students is now working at the hotel.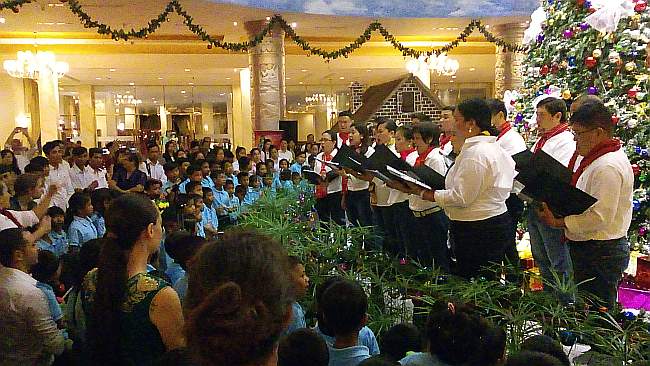 The program began with some Christmas carols sung by the children in blue shirts, from a children's organization that had its roots in Maryknoll fifteen years ago.  The Christmas tree was set up in the main lobby of the hotel which is quite impressive because of its size.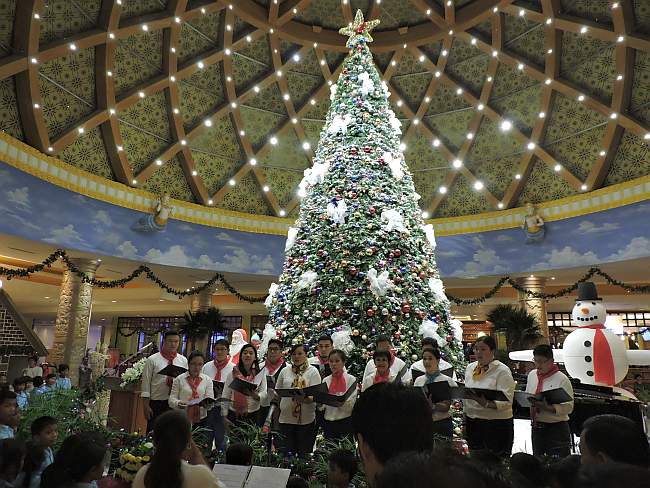 Other music was provided by a professional tenor and then the songs sung by the choir above, most of whom are Filipino choir members from the English Catholic community.