We are trying to develop leadership among the deaf youth of Cambodia as a first step in establishing a national association of the deaf. Part of our strategy is a yearly youth camp to help them develop skills and critical thinking. This year the youth camp was at Jambok Hoas in Preah Vihear Province.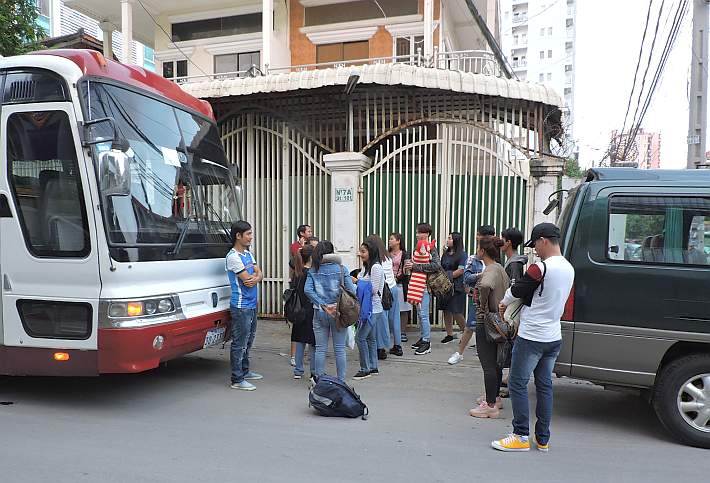 Because the bus could not maneuver easily at the location of our new office, we met at the old DDP office on Street 101 at 6:00 AM.
At one of the rest stops on the six-hour trip to Preah Vihear, many selfies were taken.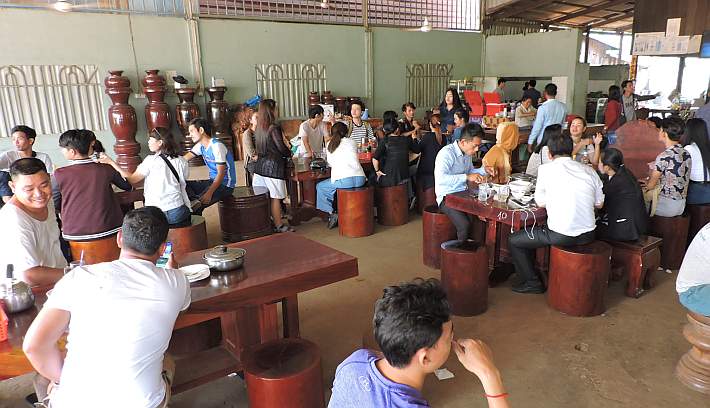 This is our lunch stop about an hour before getting to the camp.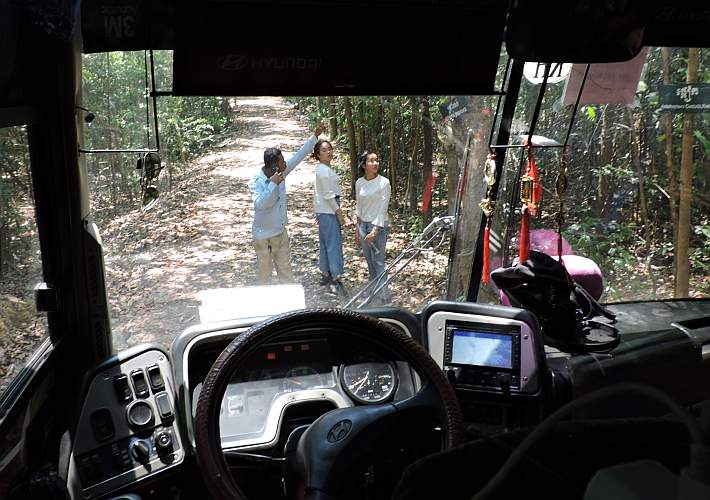 When we finally go to the little road leading into the forest to the camp, the driver stopped after a while to call ahead to make sure he would be able to turn the bus around and get back out.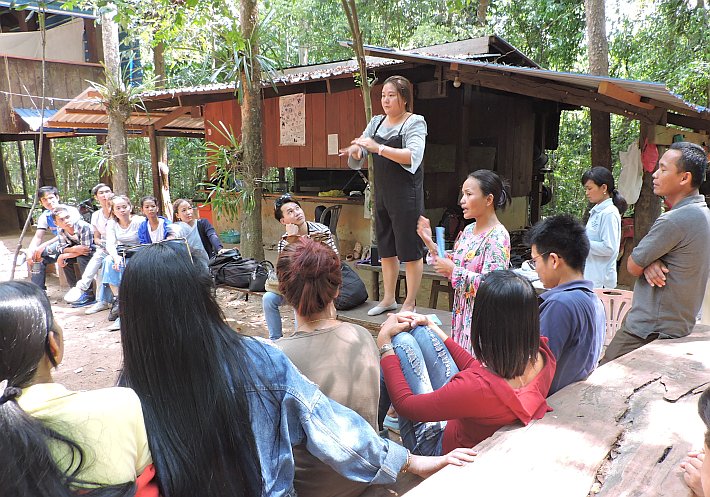 The first order of business was a welcome by the Jambok Hoas director (flowered dress) who welcomed everyone and explained how things worked in the very rustic camp.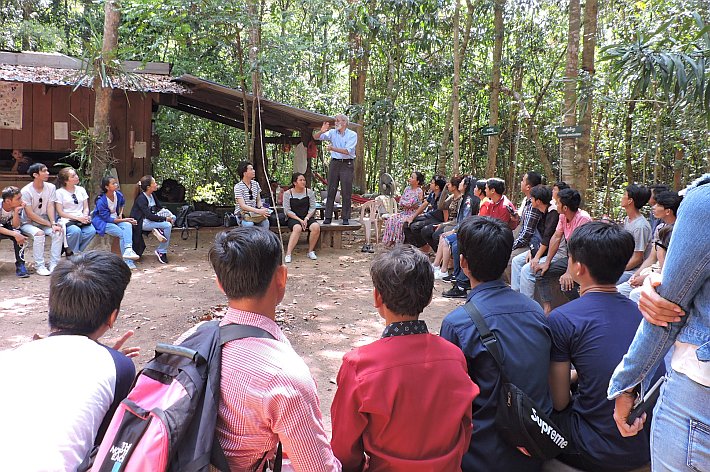 Then Charlie Dittmeier explained why we had come and what we hope to accomplish in the four days of camp.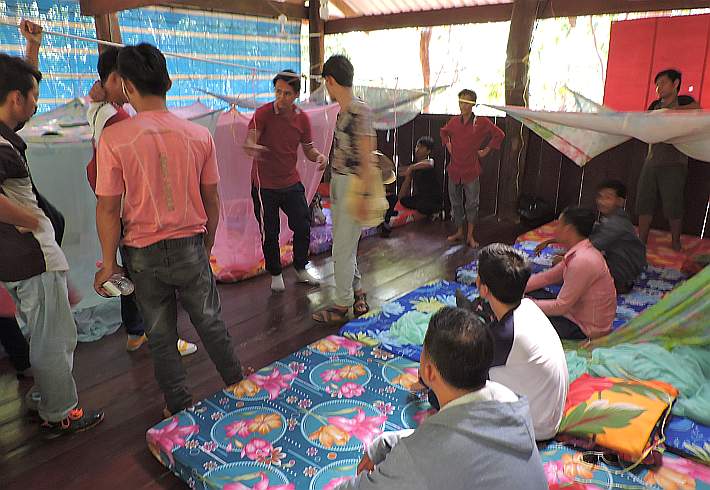 Then it was time to find the sleeping accommodations. This is one of the boys' dorms.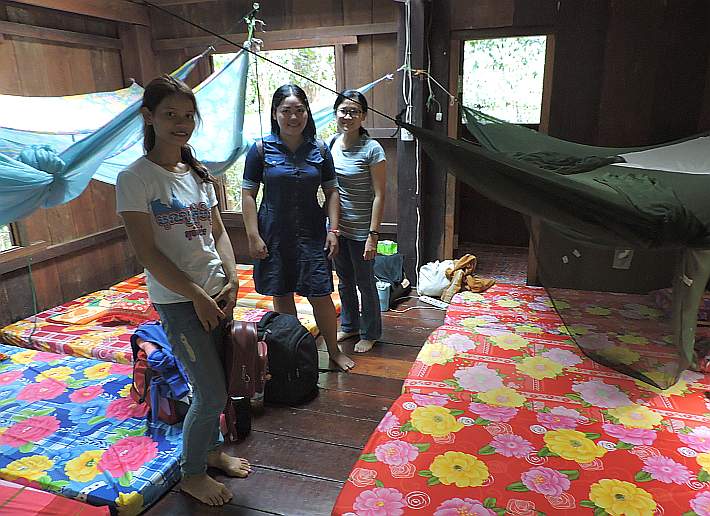 This is one of dorms for the girls. Two people on two mattresses sleep under each of the big mosquito nets.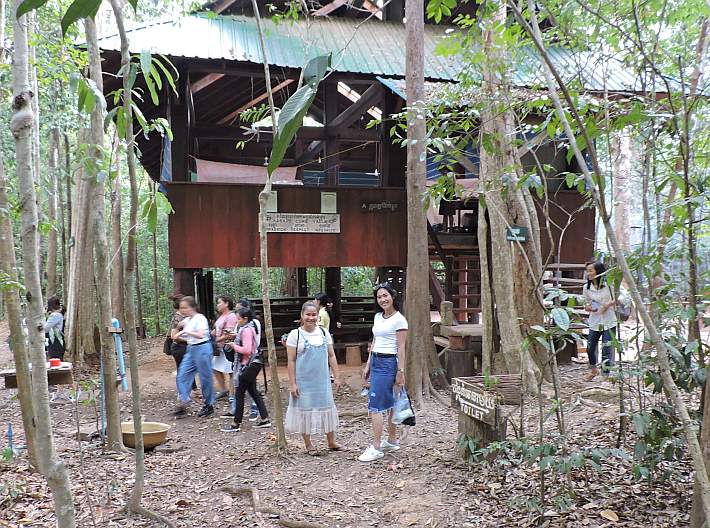 This is the largest of the dorm buildings where most of the women slept.
[To be continued]