Sunday, 7 April 2019
Today was a real family day in Kentucky.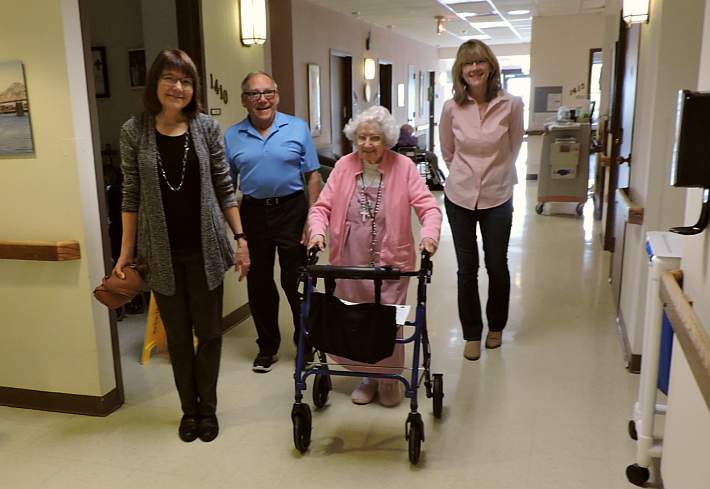 In the morning Mary Davis (L), Dennis Dittmeier, and Martha Reed (R) and Charlie Dittmeier went to visit our Aunt Mary Pound at the Little Sisters of the Poor.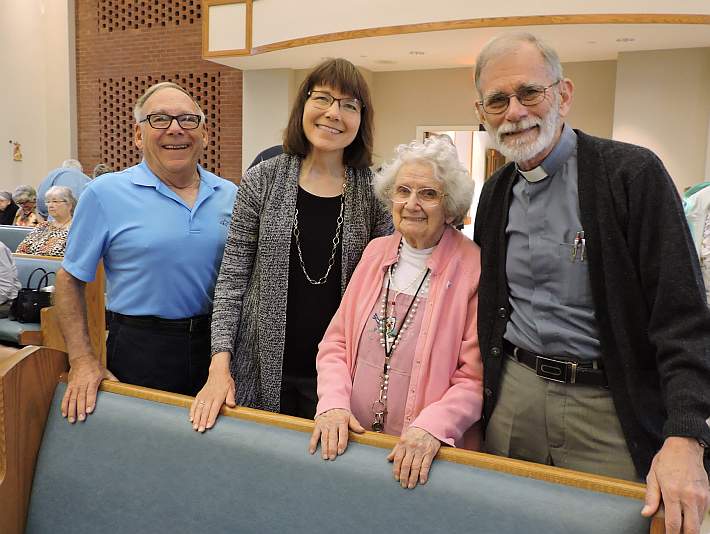 We all went to mass with Aunt Mary in chapel there.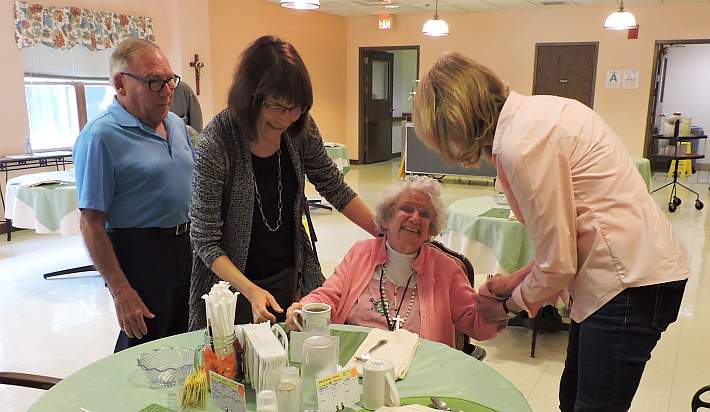 After mass it was time for the residents' lunch so we took Aunt Mary to the dining room and then said our goodbyes. She will be 100 years old in September.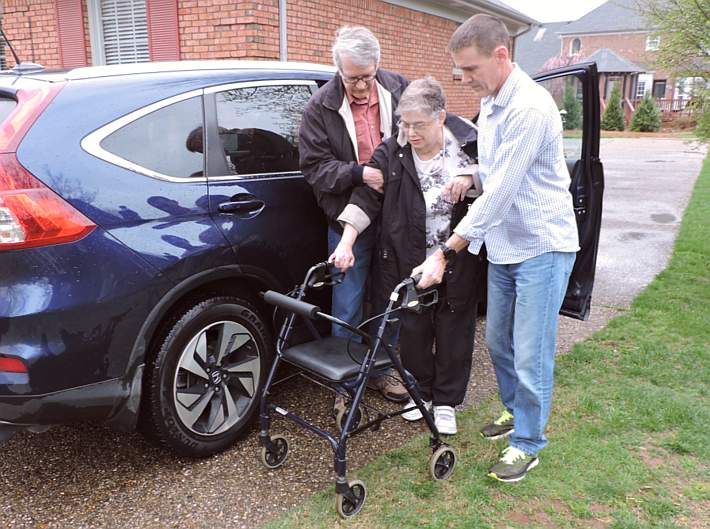 In the afternoon we had planned for all brothers and sisters to get together and we met at Mary's house. Here David Browne and Mike Davis help Ann into the house.
The younger set gathered in the breakfast nook of the kitchen.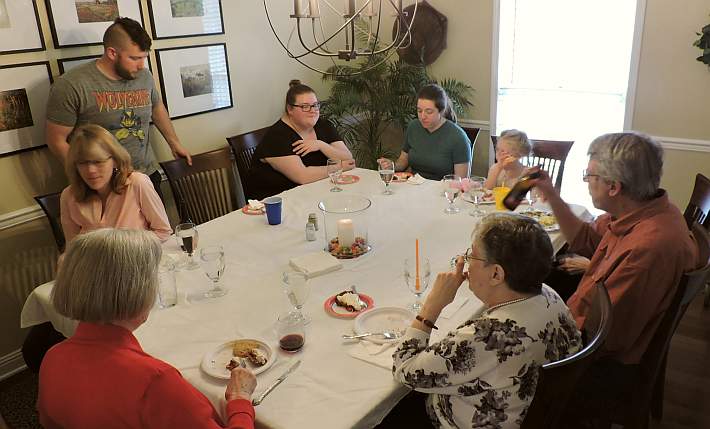 The dining room was the gathering space for some of the others.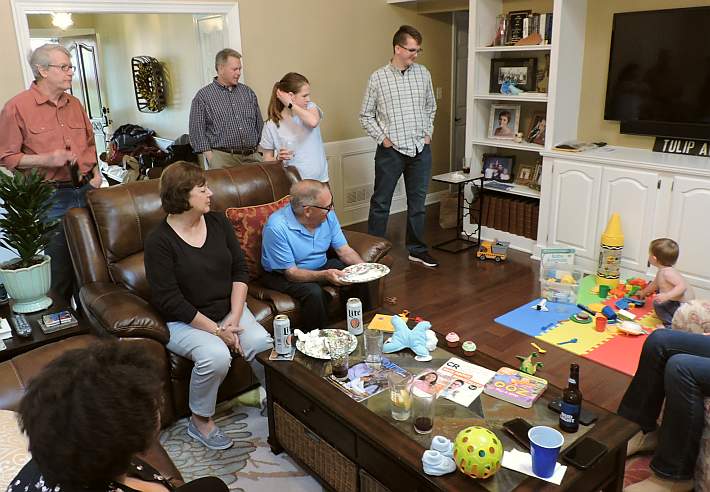 It is interesting that now there is a new generation of grandchildren making their appearance at our gatherings and their numbers are increasing.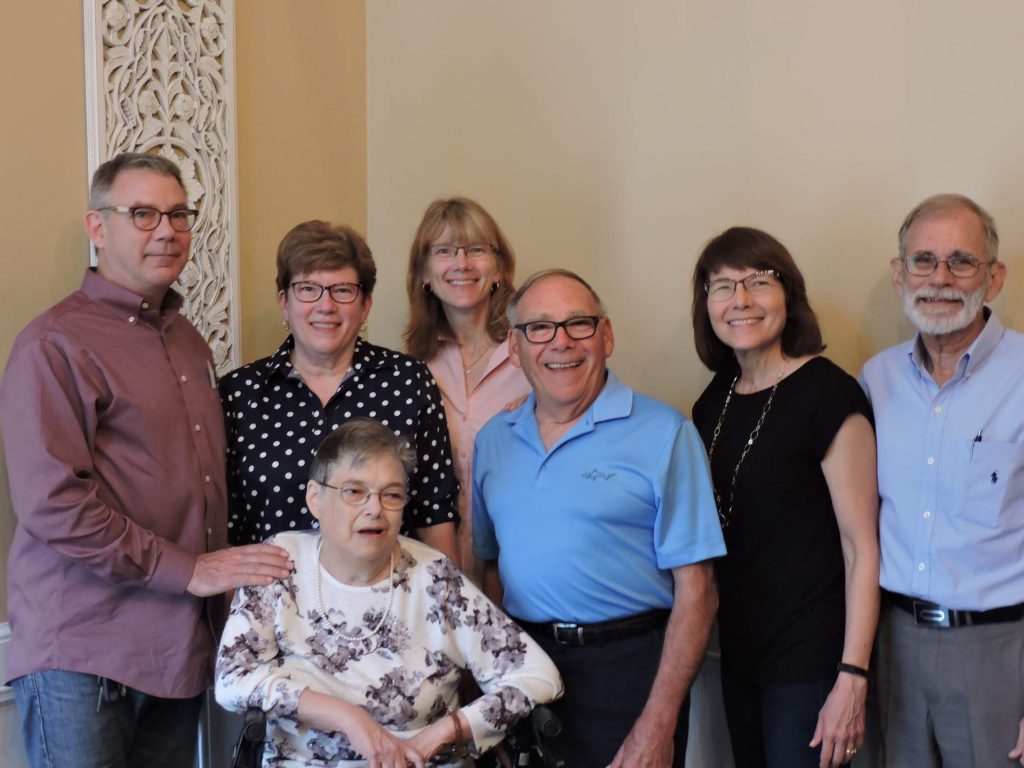 The children of Charles and Martha Dittmeier got together for a photo while all of us were in town: (L to R) Paul Dittmeier, Jane Browne, Ann Dittmeier, Martha Reed, Dennis Dittmeier, Mary Davis, Charlie Dittmeier.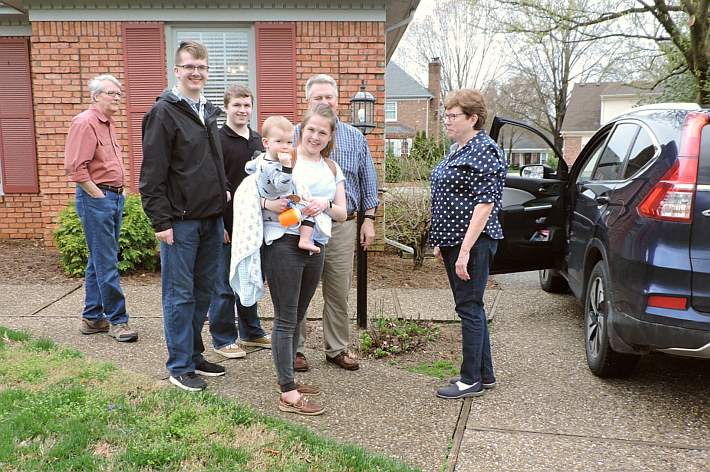 The Cincinnati crowd saying goodbye and getting ready to head north.