February 10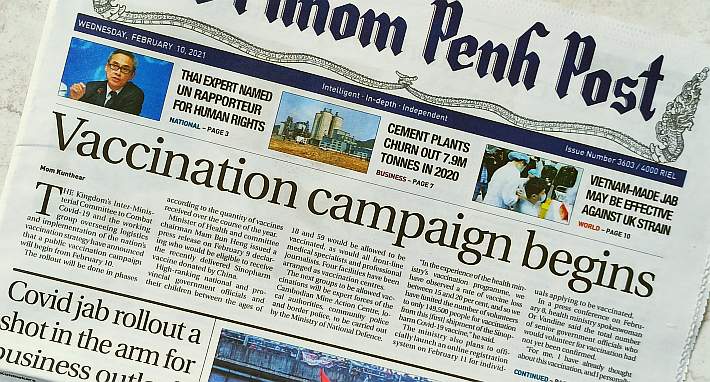 Cambodia received 600,000 doses of the Sinopharm vaccine and 340,000 doses of the AstraZeneca vaccine.
The AstraZeneca vaccine was reserved for people over 60.
The distribution began on Wednesday, 10 February.
---
March 7
Cambodian people were offered the vaccinations first, which is fine.
When it was announced that foreigners in International NGOs could receive, I went on Sunday morning , 7 March. There were no instructions on when or what to do so I went as a test case.
I found the program had been suspended because of overcrowding on Saturday, the day before.
---
March 18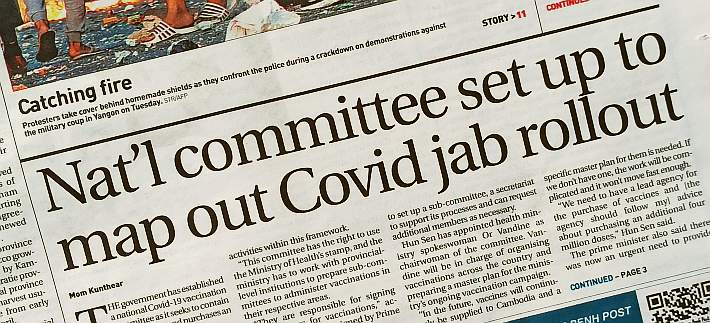 On 17 March the Prime Minister established a national vaccination committee to plan and manage nationwide vaccinations.
The committee is to have nearly 100 (!) members and the Prime Minister said they "should follow my advice."
So far, no news when we might be able to be vaccinated.