Starting the return
Today was a lot more running around but with a deadline because I flew out of Louisville in the evening. In the morning we went back to the Maloney Center and I picked up some liturgy books to bring back and talked to the editor of the Catholic newspaper about writing an article. Then we went to get some baptism candles for Cambodia. In the afternoon we stopped at my sister Ann's house, to say goodbye, on the way to the airport.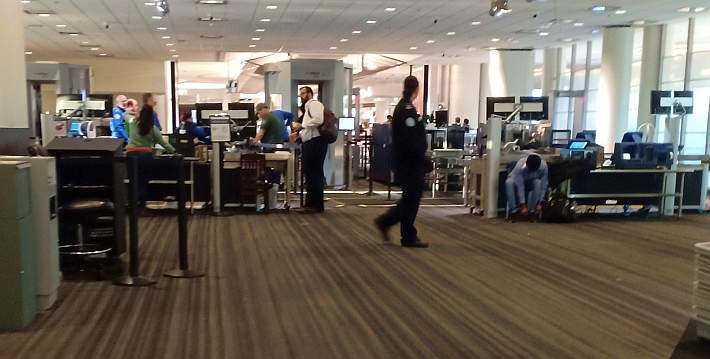 If you travel mostly through the same airports, going through security might not be so bad but I usually go through six to eight airports on a trip and it's nerve-wracking because they have so many different rules. This is after I passed security at Louisville. It took a LONG time to get through, for no apparent reason, and they introduced another new change: this time I had to take out the sandwich I had made for the long wait.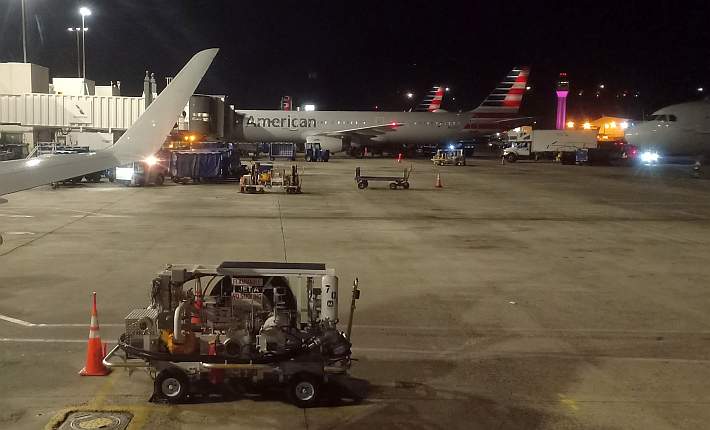 This is the Charlotte, N.C. airport, surprisingly big because it is a hub for American Airlines. I changed here to fly to JFK in New York City.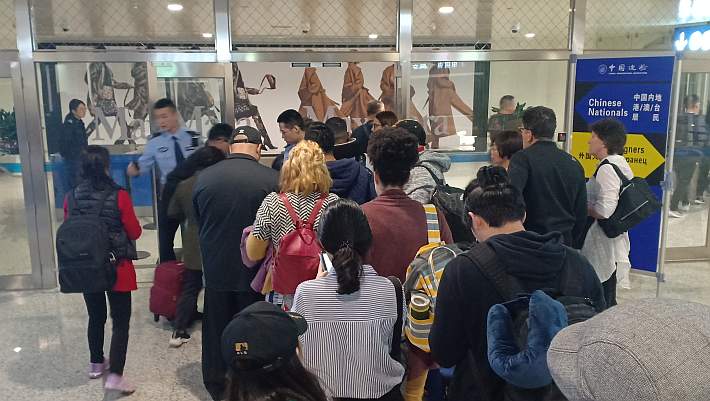 I got to JFK at midnight and then flew out at 3:20 AM on China Southern Airlines, landing at Wuhan, China after fifteen hours. There was a major delay for no apparent reason at this entrance as we tried to go to passport control. We waited about 25 minutes while hundreds of others were allowed through.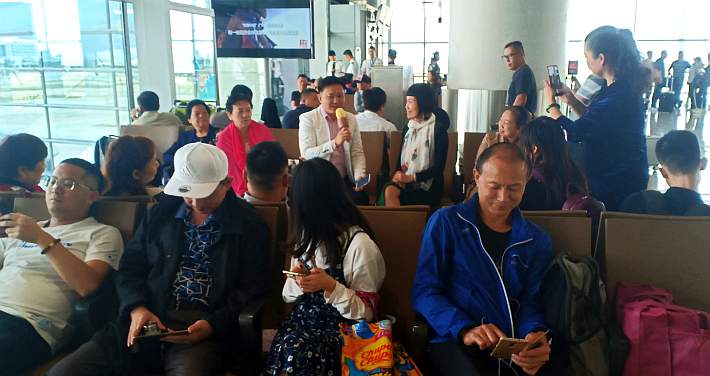 In Wuhan I had to change to a domestic flight to Guangzhou (above) to catch a plane there for Phnom Penh. But where Wuhan was frustrating, Guangzhou was more pleasant. The man with the microphone above is a tour group leader, taking a Chinese tour to Cambodia. He was quite entertaining for his clients and then included me when he gave out snacks, etc.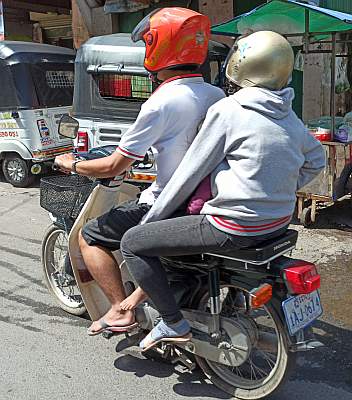 Nobody likes middle seats on airplanes but this middle-seat passenger didn't have any choice. Notice the little foot and the pink elbow of a munchkin between mom and dad as I passed them once I was back on the streets of Phnom Penh.