Tuesday errands in Kentucky
Today involved a lot of running around. My sister Jane offered to drive me, providing much needed wheels, and the first stop was at the Jefferson County Board of Elections where I cast an early ballot for the November 5th elections.
The next stop was Nazareth Home Clifton where I visited a bit with Fr. Jerry Timmel, a member of the priest support group I was in, and the one who invited me to work with deaf people in 1968.
Then we went to the Maloney Center, a cluster of diocesan offices, where first I rummaged through a storeroom of materials from churches that have been closed and merged. Then I went to the office of The Record, the diocesan newspaper and talked to Marnie McAlister about writing an article for the paper.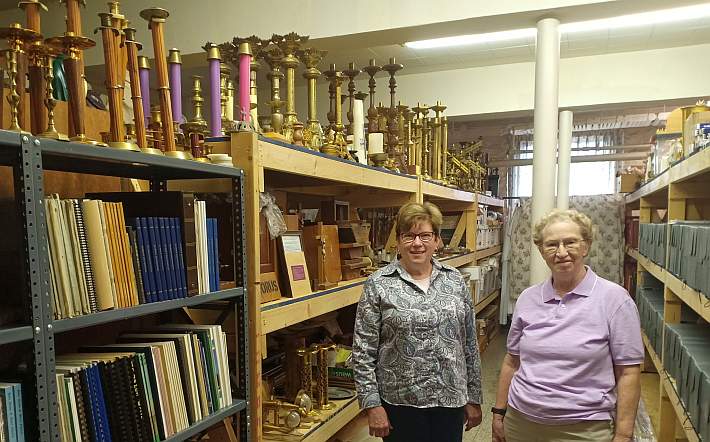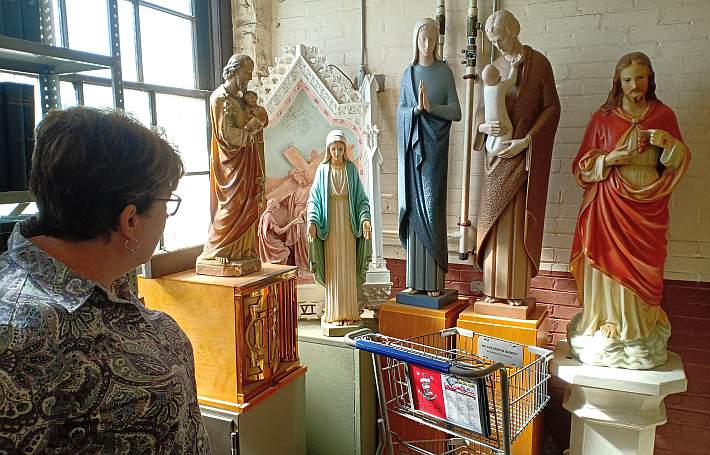 Next we went to the Pastoral Center of the Archdiocese where Archbishop Kurtz has his office. He just returned the night before from three months of cancer treatment in North Carolina and I was just stopping by to say hello.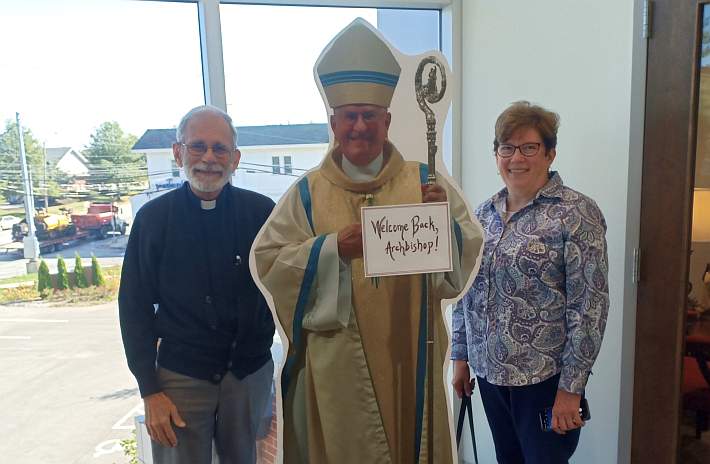 Then we went to the Little Sisters of the Poor to visit my Aunt Mary, 100 years old, and the only surviving aunt or uncle on either side of the family. That was a delightful visit.
In the evening I met with some of my former students from Angela Merici High School and their husbands for supper. It was so neat to see them again after 40+ years.