Travel Day
The Maryknoll Lay Missioners board of directors has two face-to-face meetings a year, one in April and the other in October, and this trip was to participate in the second meeting for this year.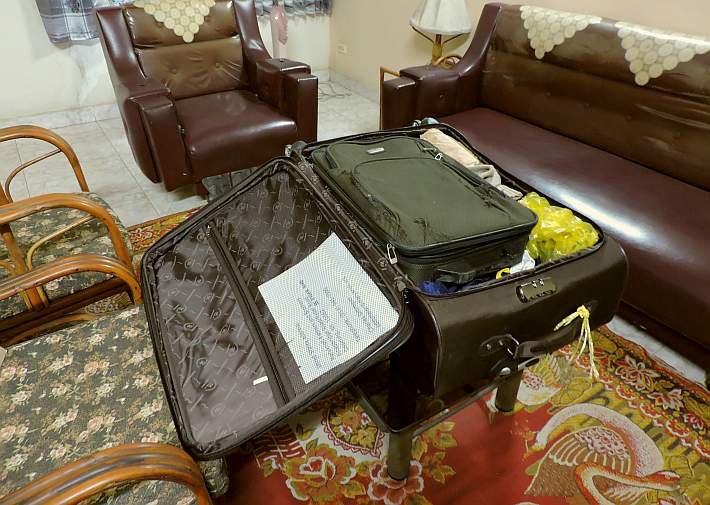 We have a small meeting room upstairs at the Maryknoll office and I used that for collecting things to take with me in the week preceding my departure. Finally it was time to pack it all up. Notice I have a carry-on bag inside the big suitcase because I anticipate bringing back some liturgical supplies for use by the Catholic community in Phnom Penh.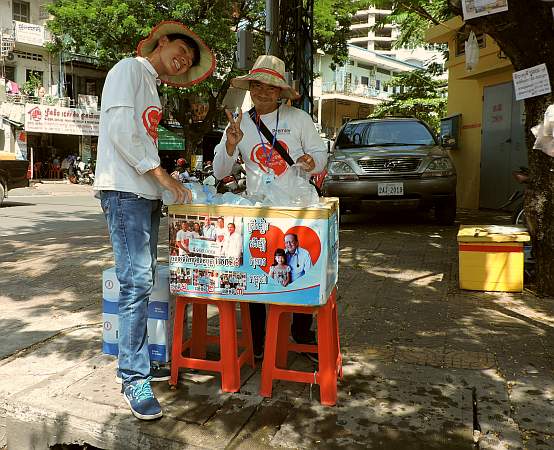 On the way to the airport, we were stopped at a light by two young men selling bottles of cold water on a hot day to benefit a series of children's hospitals.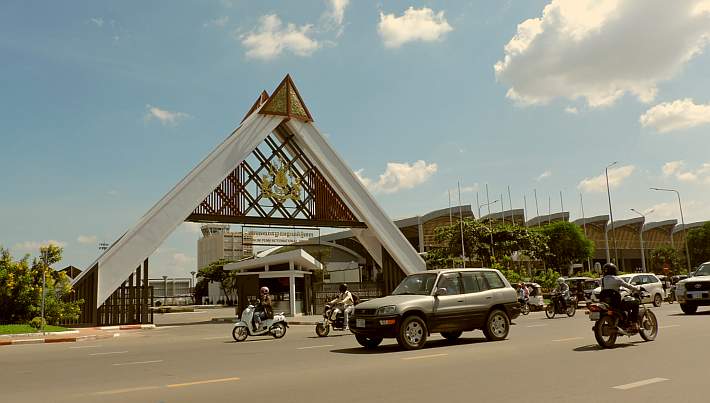 This is the VIP entrance–or mostly exit–for the government officials when they land at the Phnom Penh airport.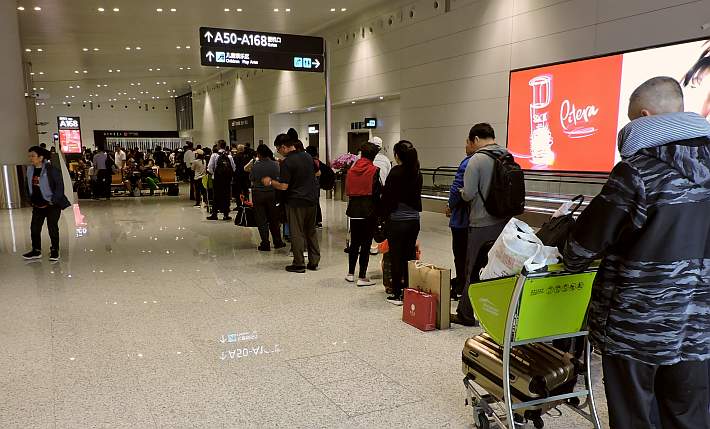 My first flight of this trip was from Phnom Penh to Guangzhou in southern China. It's a big new airport. I had a six-hour layover here.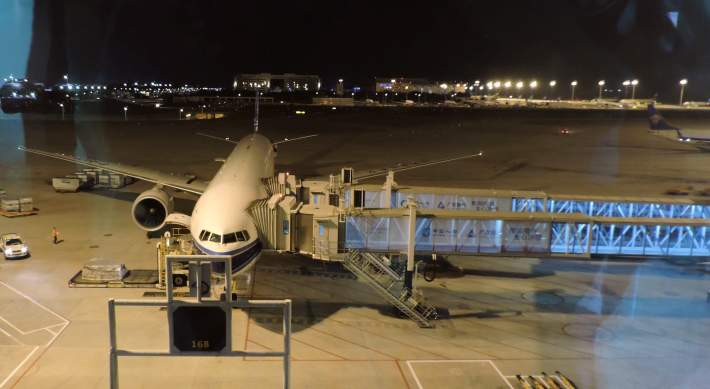 Finally at 1:30 AM we departed on this B777 from Guangzhou for a nonstop flight to JFK airport in New York City.