Meeting Day 1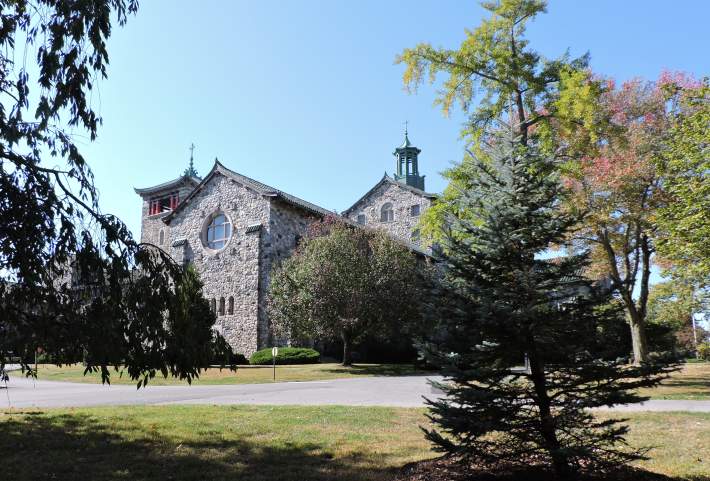 I landed in New York City at 4:08 AM, an hour ahead of the scheduled time. At that time of the morning there were no buses into Manhattan, the two shuttle services would not start for an hour, and a taxi would be $65 to Grand Central Station, so I decided to take the subway. That took about an hour and a half but only cost $8.75. At Grand Central Station I got the MetroNorth train to Ossining and then a taxi in Ossining to the Maryknoll camput. This is the old seminary building on the Society (priests and brothers) side of the road where I was to stay.
I had planned to visit Maryknoll Health Services tomorrow morning to check on vaccinations I need but went today because I arrived so early. The arrangements there didn't take very long so I went to the Walsh Building, the headquarters of the Maryknoll Lay Missioners, to say hello to all the staff. There I found out that the class of new Maryknoll Lay Missioners was coming to the Walsh Building for lunch to meet all the staff, and I was invited to join them. Here Ted Miles, the MKLM executive director, speaks to the group.
There are only five candidates in this year's orientation class, a very low number for Maryknoll Lay Missioners. The woman on the right, Julie Lawler, one of the five, has been assigned to Cambodia and will work at the Deaf Development Programme there.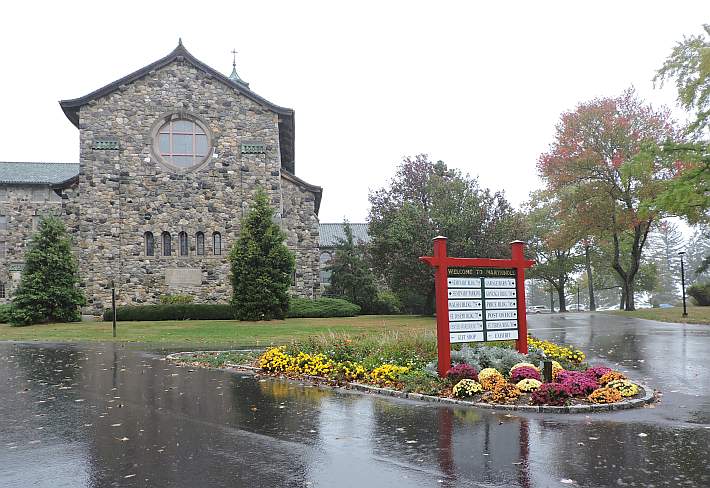 I spent most of the afternoon working in the Walsh Building, and when it was time to walk back to the seminary building where I was staying, a major storm with wind and rain was hitting the Northeast.