Today I mostly stayed close to home, catching up on e-mail and finishing up a homily for the mass tomorrow.  In the evening I jumped into the borrowed car to go to the dinner for all the Dittmeier cousins–and the car wouldn't start.  Dead battery.  I was able to borrow one from the sister I am staying with and then headed to a really pleasant reunion with the Dittmeier cousins.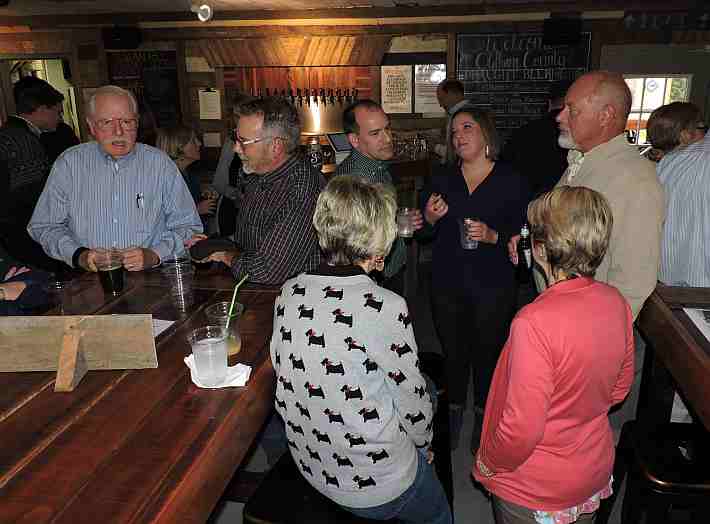 The reunion was held at a place called 3rd Turn, in Crestwood.  It's a combination of bar and local joint but there were several families there with their children and there was a wedding going on outside.  It was cool enough that all of us decided to forsake the outside tables and stay inside where it was warmer but also very loud.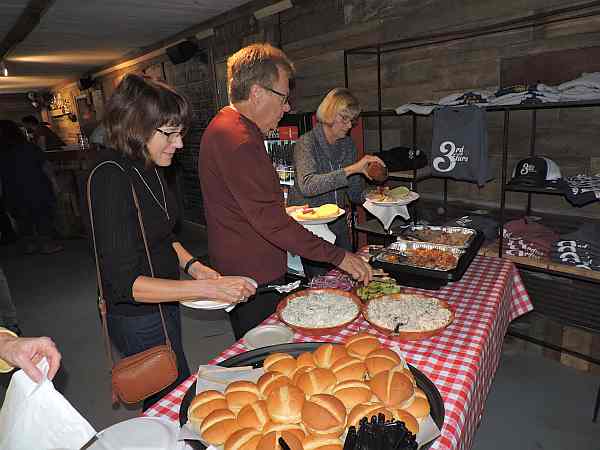 The organizers had arranged a barbecue, with either pork or chicken, and salads for the meal, and people enjoyed the food.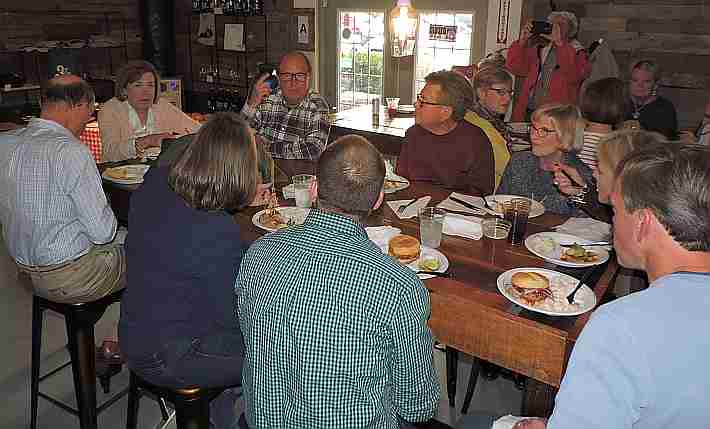 The best part of the evening, though, was just seeing everyone again. Many of the cousins who attended live out of Kentucky so we don't see each other too often.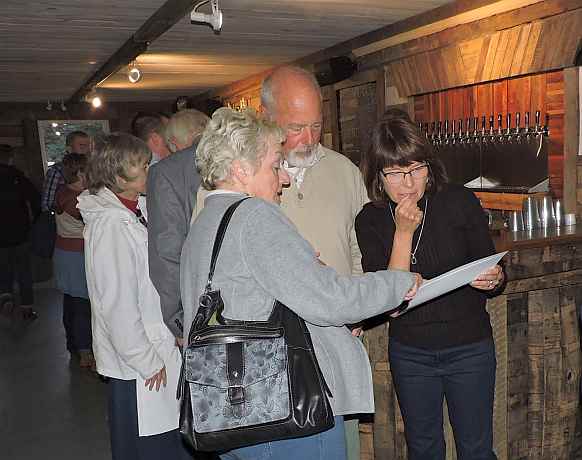 Here cousins from three families look at some photos of our parents' when they were the Dittmeier family of the early 1940s and tried to figure out who is who.