I always arrive a day or two early  in New York when coming from Asia, in order to take care of various odds and ends.  We had a foundation board meeting this afternoon but it gave me plenty of time in the morning.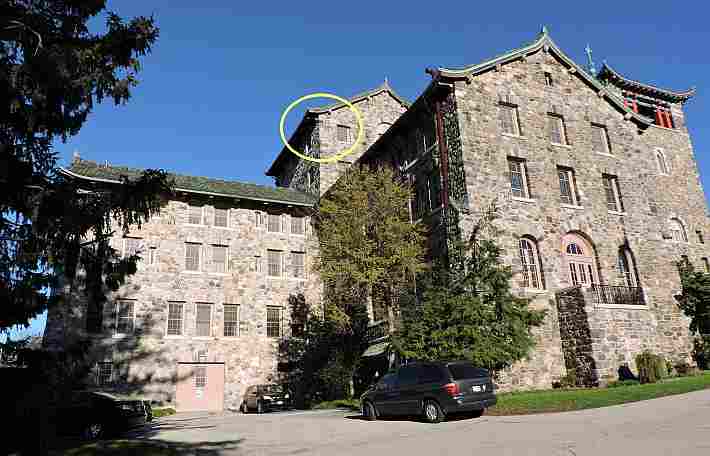 The circled room is what I consider the best room in the old seminary building. It's in a little alcove with just four other rooms and is reached by a special staircase.  The front window looks south toward New York City and the side window looks out over the Hudson River.  I never knew the room existed but in the future I will always ask for it if I am staying at the seminary.
• Later in the morning I had a meeting with the Office of Society Personnel, keeping in touch to be sure that all is going well in Cambodia.
• Then I borrowed a house car and drove to the Ossining Public Library to renew my library card. I use it to download ebooks to read anywhere I am in the world.
In the early afternoon there was a meeting of the Maryknoll Lay Missioners foundation board. These are the people who manage the MKLM endowment on which we exist.  I am not on the foundation board but attended as a member of the board of directors of the Maryknoll Lay Missioners.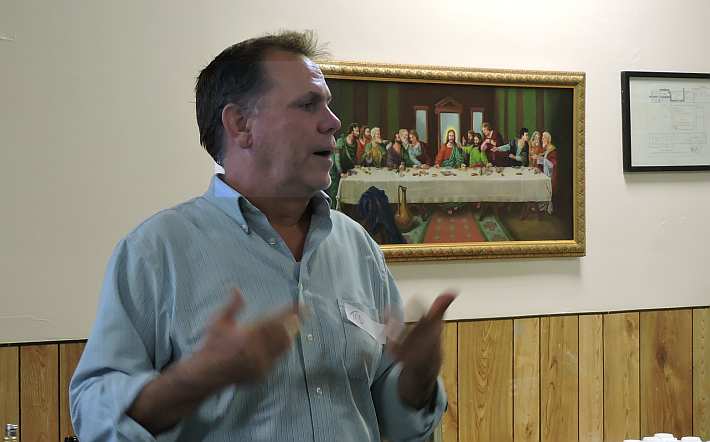 In the evening the MKLM board of directors met with the incoming class of candidates to become Maryknoll Lay Missioners.  It is always a high point of the October board meeting to meet the people going to the field.  They are the reason the board exists.  Here Ted Miles, the executive director of Maryknoll Lay Missioners, welcomes everyone.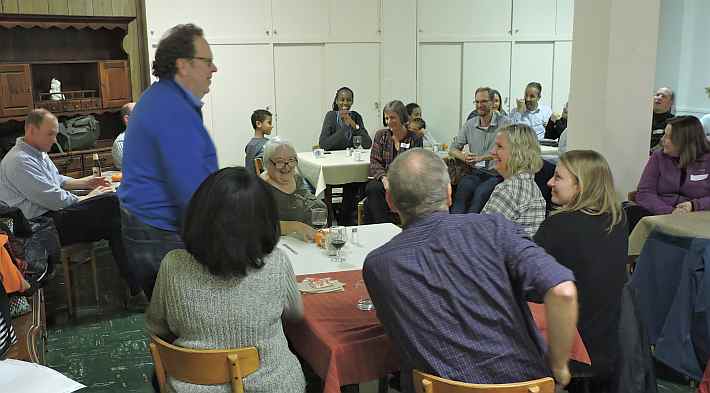 Later Terry Miller, the chair of the board of directors, began a round of introductions to help us know the candidates better.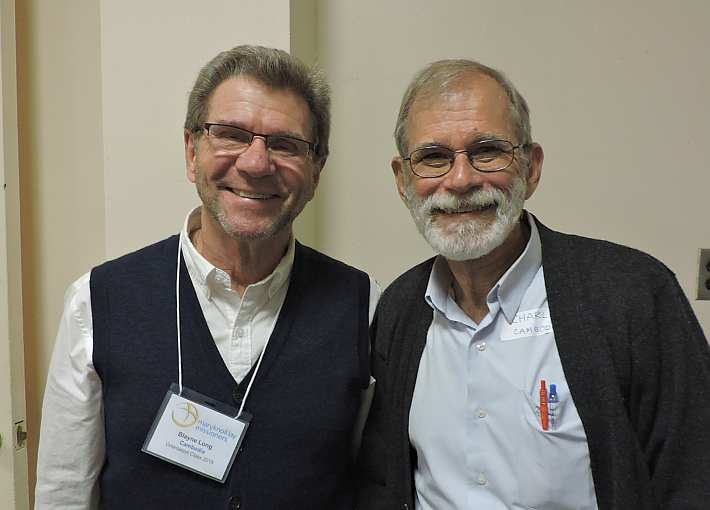 Blayne Long (L) is a candidate for the Maryknoll Lay Missioners who has been assigned to Cambodia.