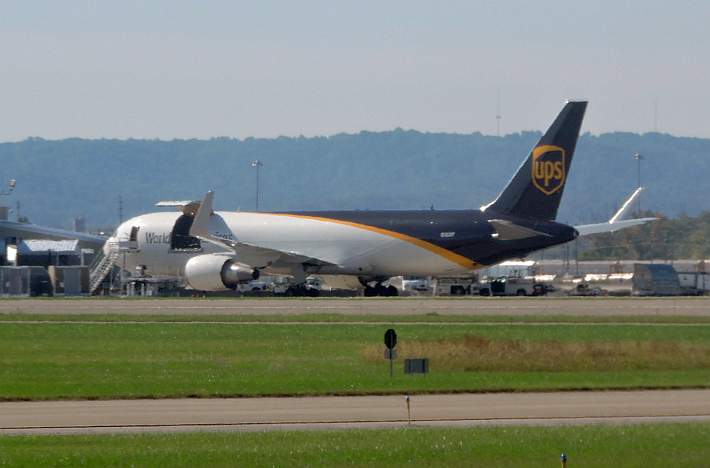 Flying in or out of Louisville is always an occasion for watching the UPS freighters.  Louisville is the home base for UPS and their aircraft are landing and taking off 24 hours a day.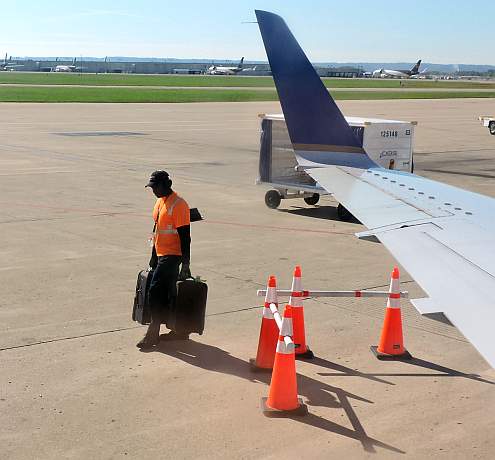 When I was checking in with the new United Basic Economy ticket the agent told me to check a second bag would be $40 so I said I'd just carry it on.  She said that Basic Economy doesn't allow a full-size carry-on but I countered that with a United credit card it did.  She had to phone her supervisor, but I was right.  Then because it was a small regional jet, the carry-ons had to be gate checked.  Here a ground crewman carries my carry-on back to the cargo compartment.
The woman pilot came on the PA and told us that we had 140 MPH tail winds along the route to New York City and that we would arrive an hour early.  Then ten minutes later after we pushed off, she parked the aircraft on a taxiway and turned off the engines because ATC was flying by the maximum spacing between aircraft because of the high winds.  We sat there for 45 minutes before restarting the engines and we ended up arriving 45 minutes late instead of an hour early.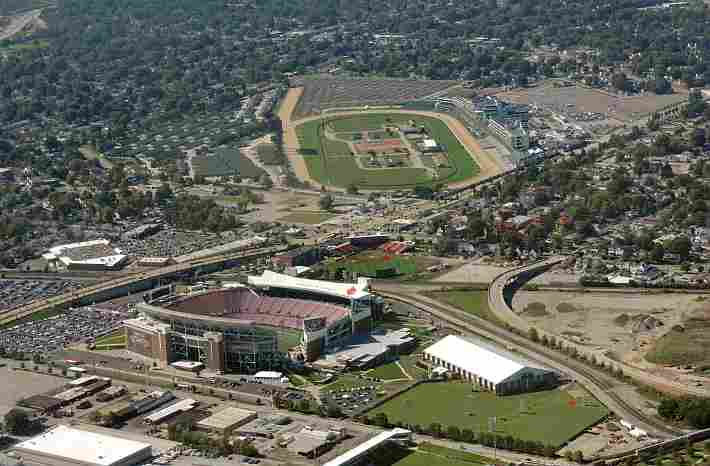 Leaving Louisville we passed over the University of Louisville campus whcih has expanded tremendously in the years after I left.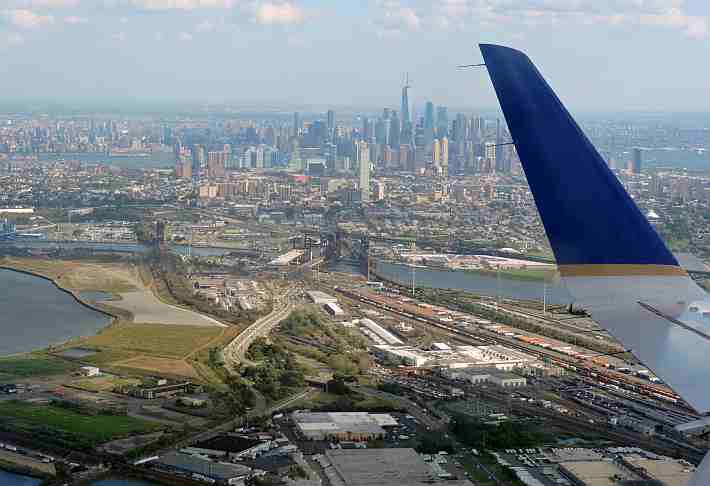 Coming into Newark Airport, we had Manhattan off the port side of the aircraft.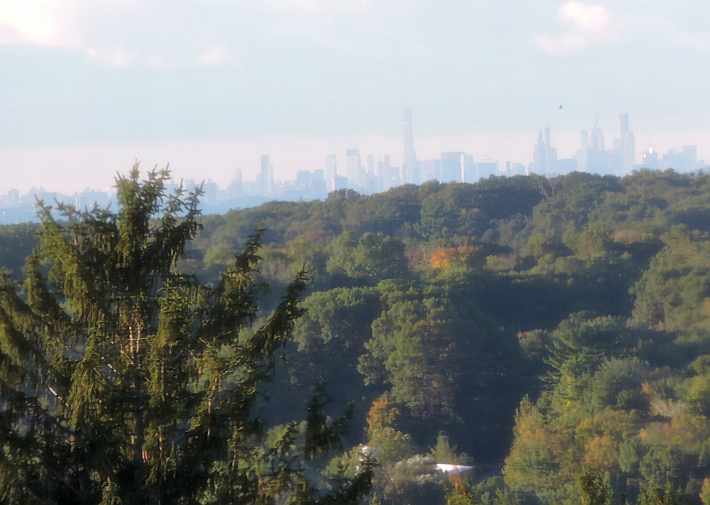 From Newark I took an airport bus into Grand Central Station in Manhattan and then caught the MetroNorth commuter train north up the Hudson River.  In Ossining I got a taxi to Maryknoll.  I ate dinner which was being served and then went up to my room F528 which has to be the best room in the old seminary building.  From the fifth floor I could see the skyscrapers in Manhattan thirty miles south of Ossining.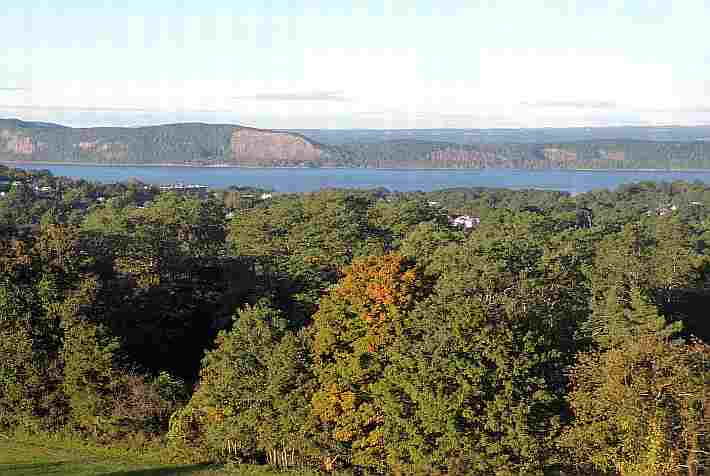 Looking out the side window of my room I had a view to the west overlooking the Hudson River with the beginning of fall colors appearing.