I got up at 3:15 AM to get to the Rome airport for an early flight to Istanbul where I spent the day.  I had a 9 1/2-hour layover so I took a tour of the city before flying out in the evening to Bangkok.
---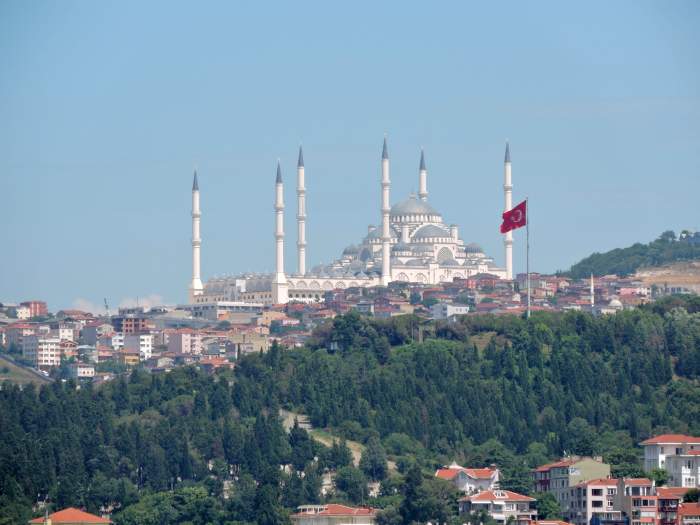 The first stop on the tour was the Blue Mosque which is a magnificent site set on a hillside.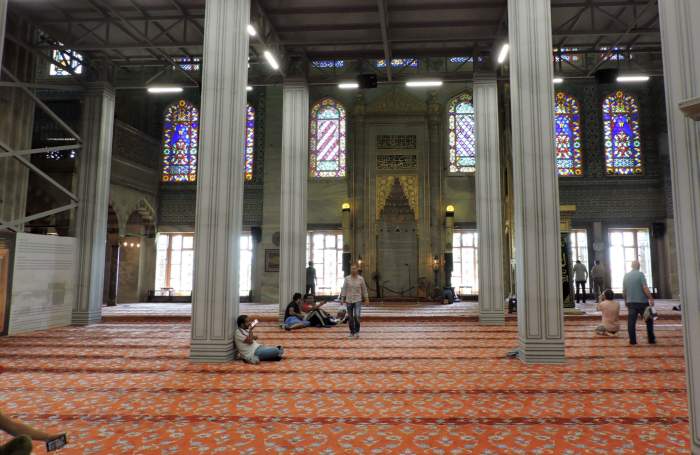 Inside the mosque is more plain with only a few stained glass windows and carpeting as decoration.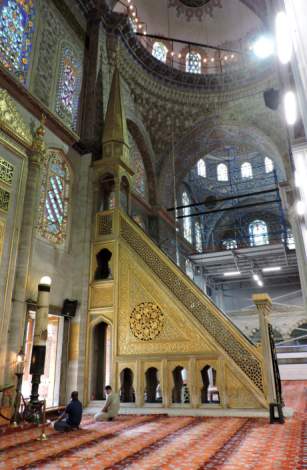 A pulpit for preaching to those who assemble for prayer.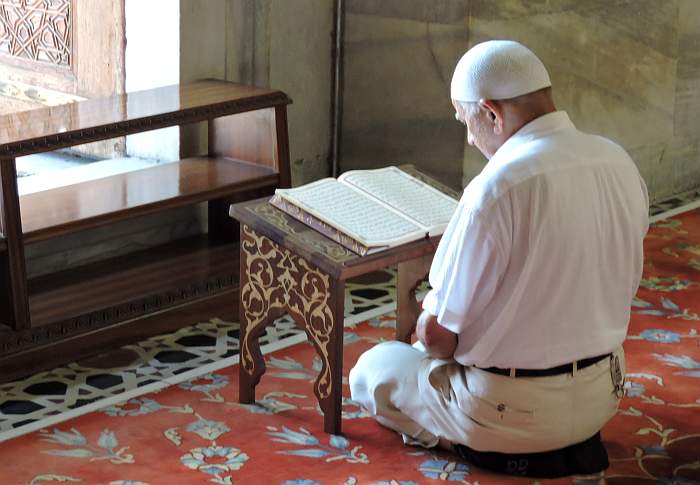 One man sat by himself reading the Quran by a window.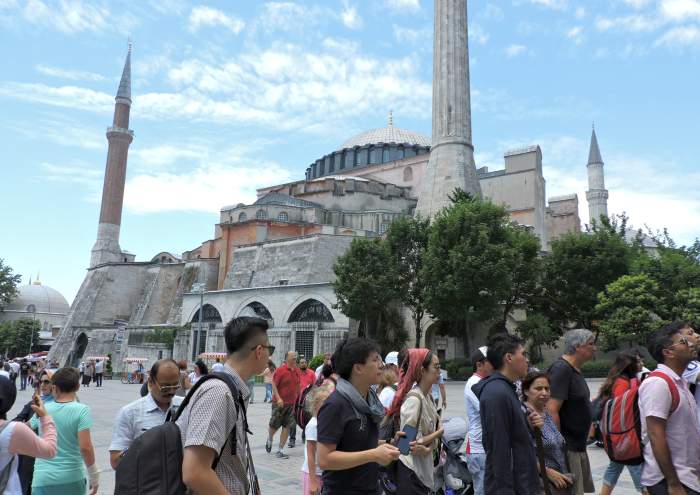 The next stop was Hagia Sophia which has had a varied history as a mosque, a basilica, and a museum.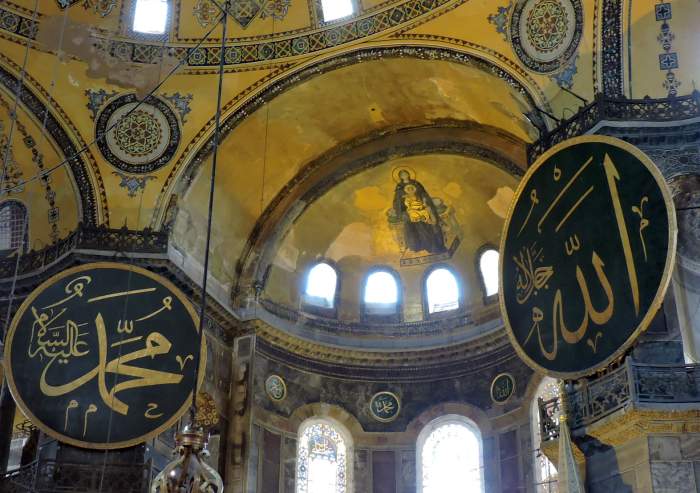 A Christian mosaic and Muslin Arabic inscriptions reflect the different epochs Hagia Sophia has been through.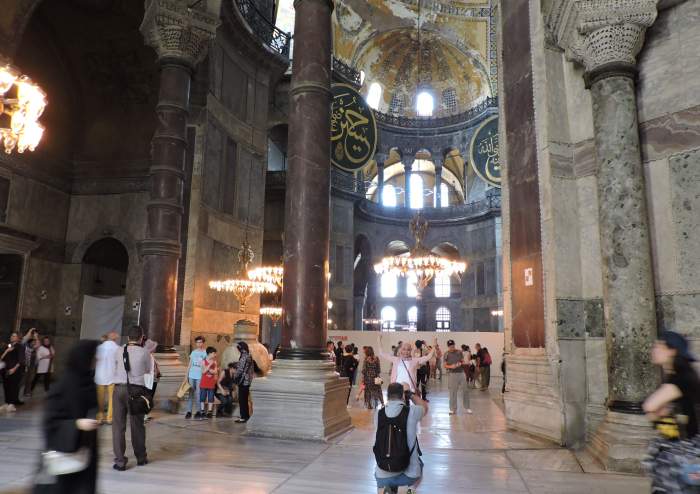 One of the beautiful arches and domes in the building.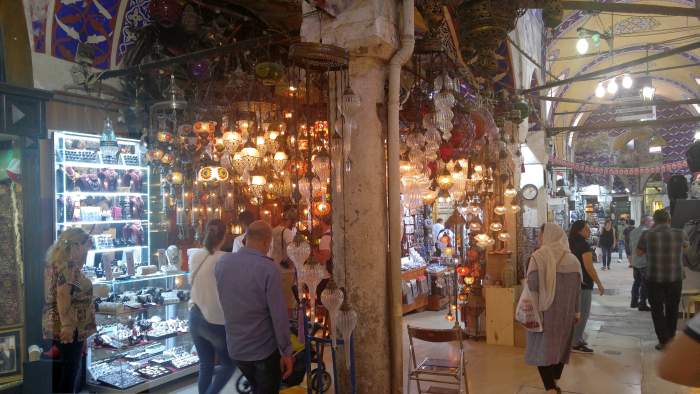 From Hagia Sophia we walked to the Grandfather Market, an amazing conglomeration of shops in an enclosed area.  Most of the shops seemed to be jewelry and spices and Islamic clothing.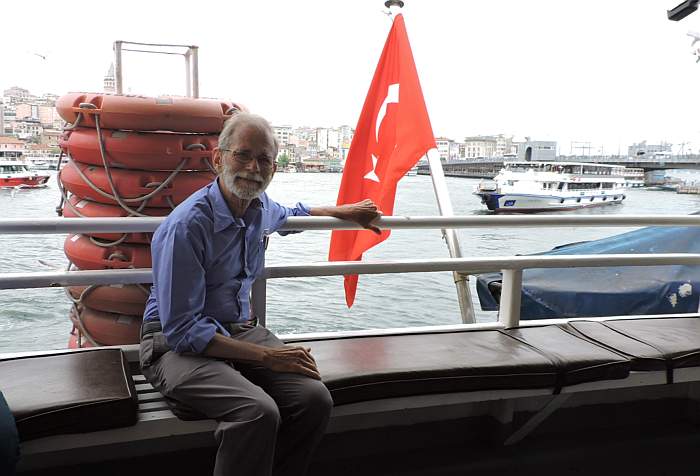 Then there was a boat ride on the Bosporus, the waterway through the middle of Istanbul which separates Europe and Asia.  From there we went back to the airport where I was to catch my flight to Bangkok.