Today was a free day.  Our Catholic deaf conference was over and I spent the morning catching up on e-mails and work that followed me from Phnom Penh, and then in the afternoon I went for a last ramble through Rome before returning back to the Maryknoll house and getting to bed early because of a really early departure tomorrow morning.
---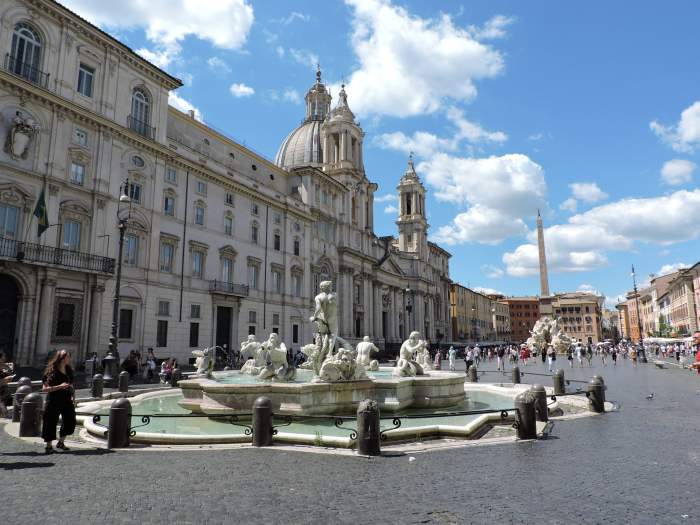 In the afternoon I took a long walk from Maryknoll to the Metro and rode that to a stop near the Vatican where I bought some souvenirs.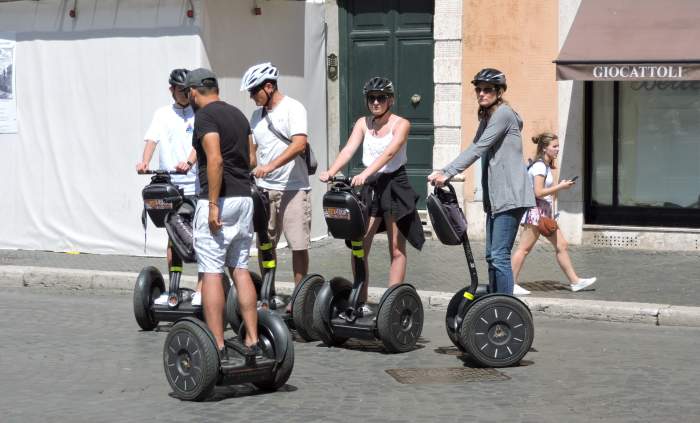 Then I took a bus–thank goodness for the unlimited bus and metro pass this week!—to the Piazza Navonna, a favorite spot for tourists.  This group was making their way around the sites using segways.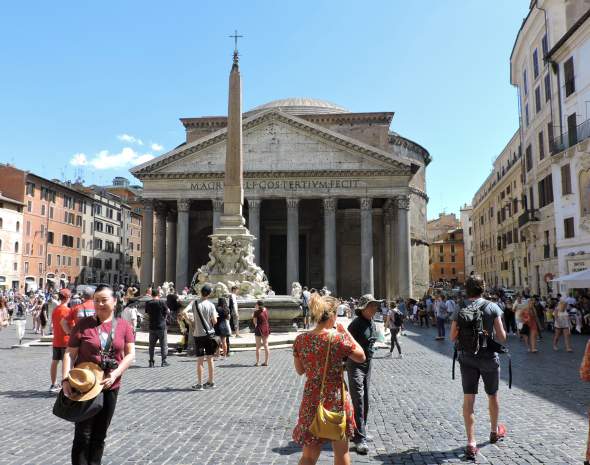 I went to the Piazza Navonna to see it again but also as a starting point for a short walk to the Pantheon, one of the buildings I really like.  Unfortunately it was closed although there was a line formed at the door.  Maybe it opened later?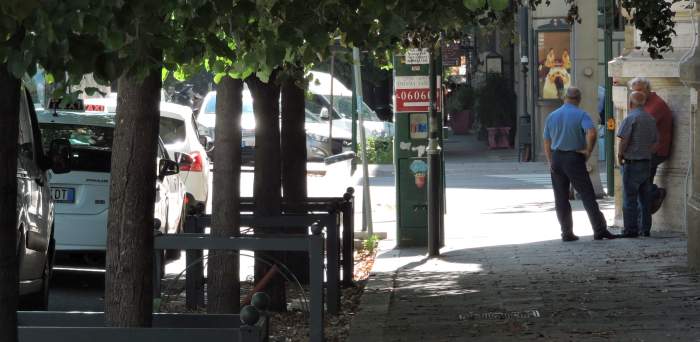 One of my hopes for this walkabout was to get information about the availability of taxis at 4:00 AM for my trip to the airport tomorrow.  At the taxi stand nearest the Maryknoll house I found these three drivers in waiting on the corner and they readily assured me that "we are everywhere all the time!" He said it with a good enough spirit that I will trust a walk to this stop in the morning.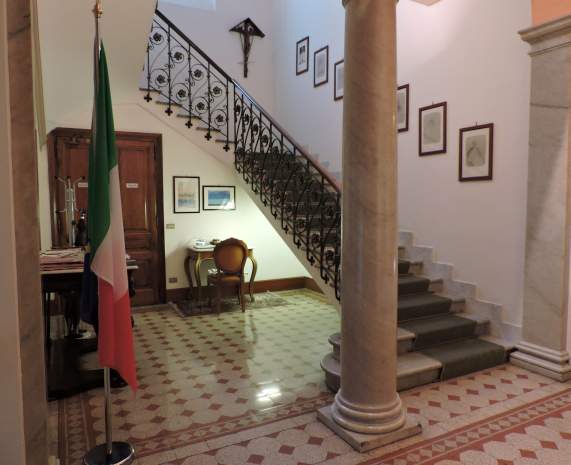 This is the main entrance to Collegio Maryknoll, the Maryknoll residence in Rome.  It is a beautiful old family mansion with marble stairways, columns, servants quarters, and everything.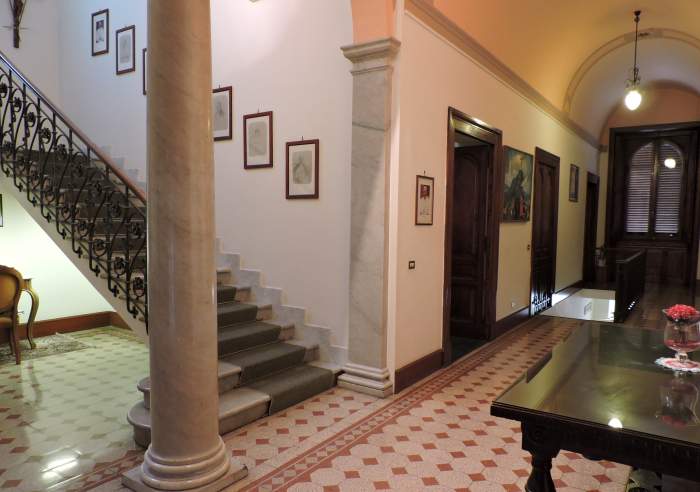 The main floor after entering from the courtyard.
A living room.  In all the rooms the tall windows are magnificent with wooden shutters that block sunlight but allow air to circulate, in addition to the glass windows and the floor length drapes.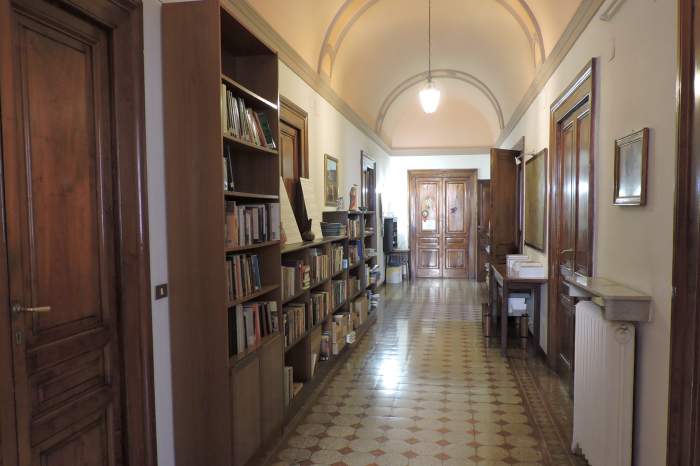 The second floor with a library and office and a couple rooms for long-term guests.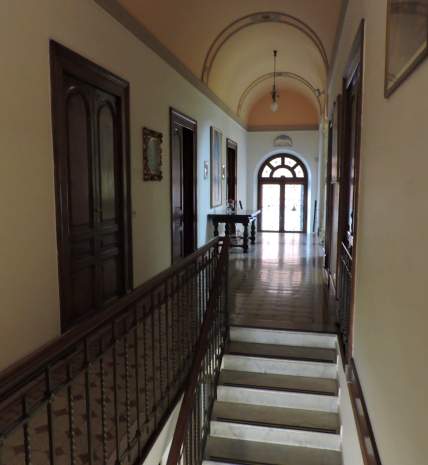 The third floor with more rooms.  Maryknoll sometimes provides accommodations for priests and seminarians from mission countries who are in Rome for degrees in scripture, theology, canon law, etc., that will help them build up the local church when they return home.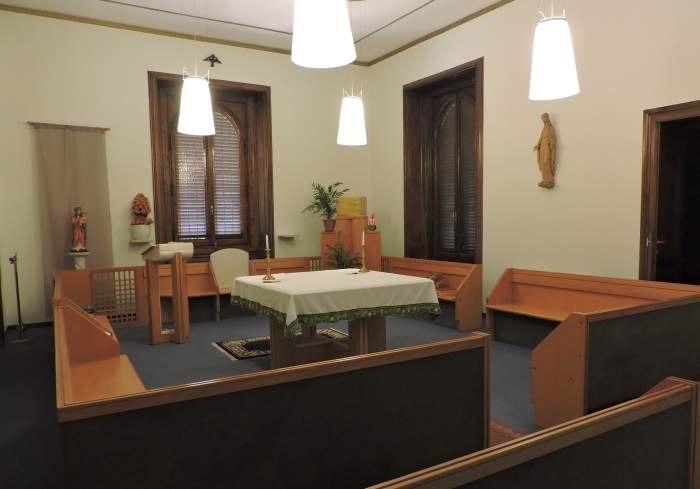 The chapel in the Maryknoll house.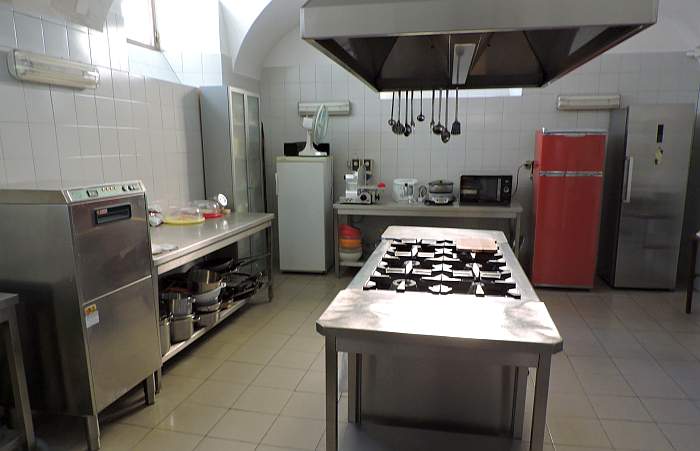 The below-ground kitchen where delicious meals are prepared.