This morning I worked at Collegio Maryknoll where I am staying, especially focusing on some apps that give information about the buses of Rome.  That turned out to be really useful all week.
After lunch I walked to Termini railway station where I had arrived yesterday and I bought a SIM card for Italy that will give me connections through the week while I am away from the Maryknoll wi-fi.  I also bought a week-long bus and subway pass and that too turned out to be really useful.
After lunch I went exploring a bit with my new bus pass.
---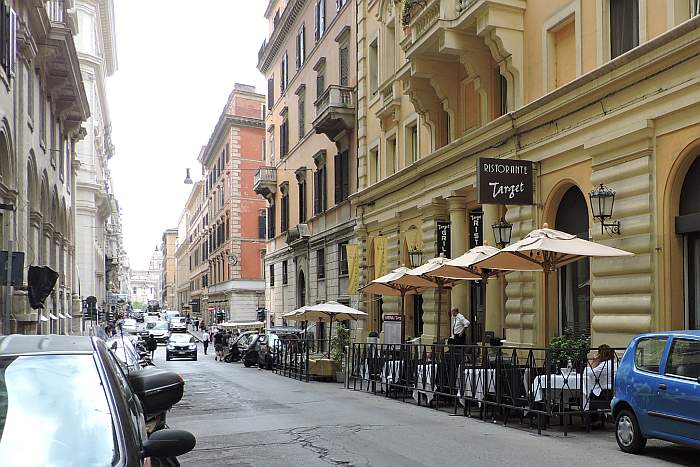 As I was walking to Termini this morning I passed this restaurant setting up for another day of business.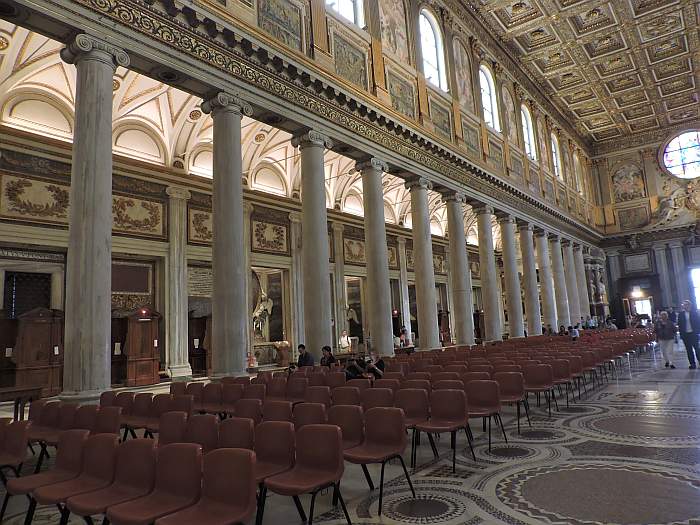 After getting the SIM card and bus pass at Termini, I walked over to St. Mary Major basilica, a popular tourist attraction and a major church in Rome.  It is quite ornate and beautifully decorated.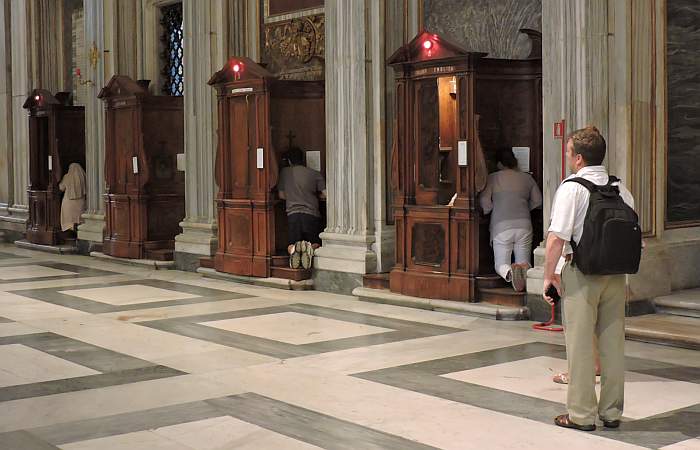 There were several people taking advantage of the Sacrament of Reconciliation on this Saturday afternoon.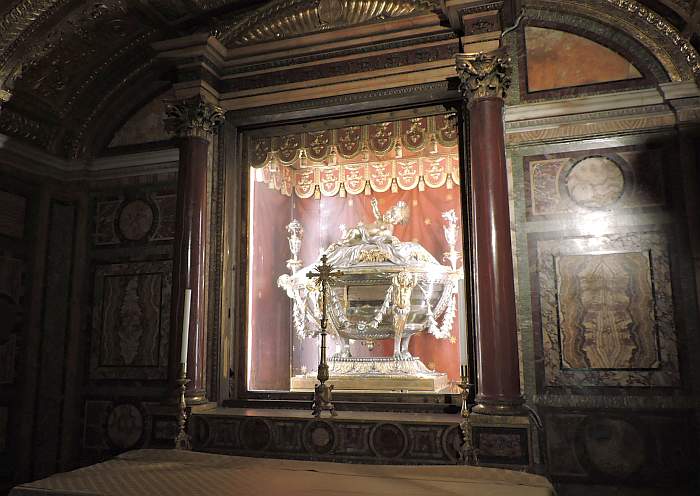 A prominent feature of St.Mary Major is this display above of what is said to be wood from the manager in which Jesus was placed after his birth.  It is highly unlikely that the manager would have been preserved but many people come to see this.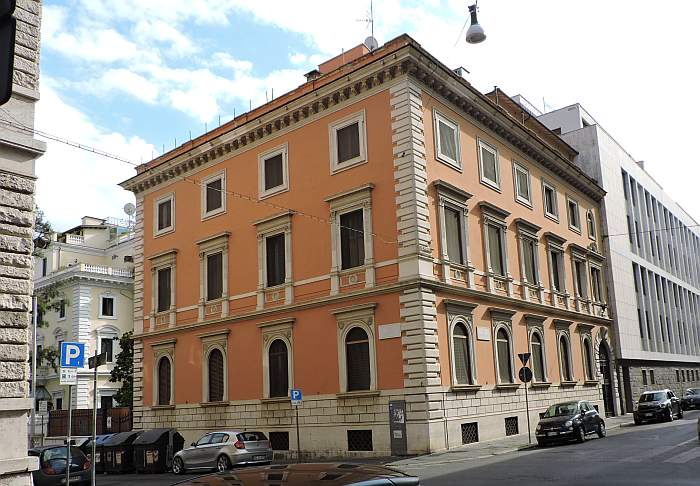 Here is another picture of Collegio Maryknoll in Rome, an old beautiful Roman house.