Today was another full day of delightful people and beautiful places in Milan.
---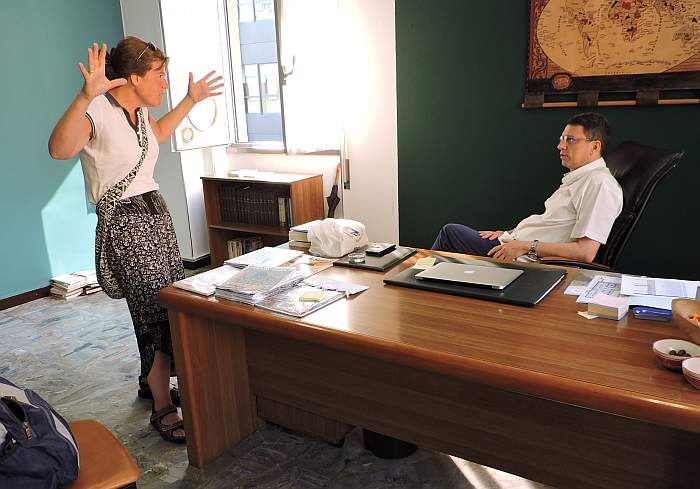 The morning started in the office of Fr. Mario Ghezzi, the director of the P.I.M.E. center in Milan.  PIME is the Italian equivalent of Maryknoll which is from the United States.  Paola, a friend of ours from her years in Cambodia, is now in medical school in Milan, but having just finished her exams for this year, she came to take me for a walking tour of Milan.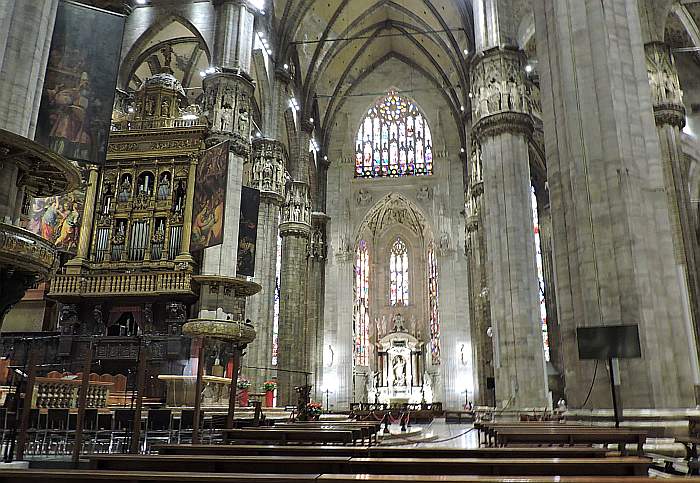 We started at the Duomo, the cathedral of Milan, which I had seen from the outside last night.   The inside is just as dramatic and beautiful.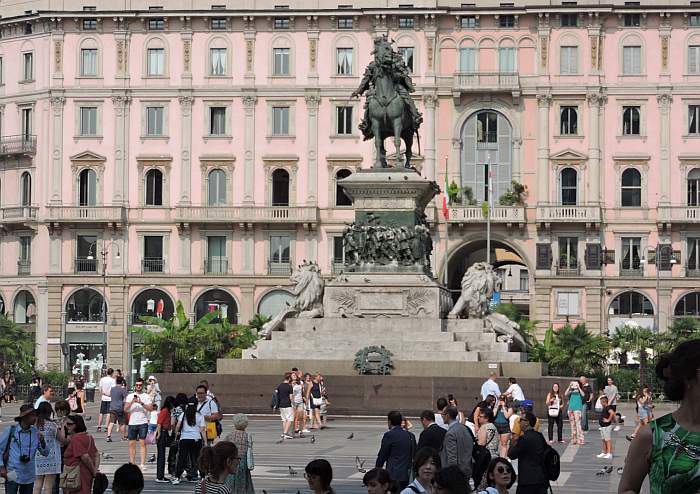 A scene from the square outside the Duomo.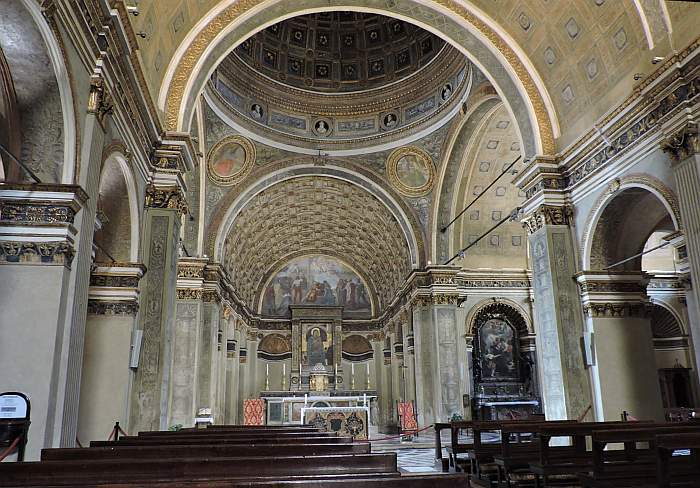 On our walking tour, Paola's first stop was this small church which has some special artwork.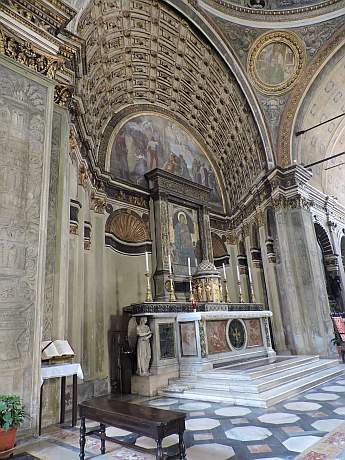 Notice in the photo above, there seems to be an extended space behind the altar.  Actually the church is quite small and could not be expanded so tromp l'oeil was used to fool the eye.  From the side, one can see that there is a basically flat wall behind the altar, and the large room is only an illusion.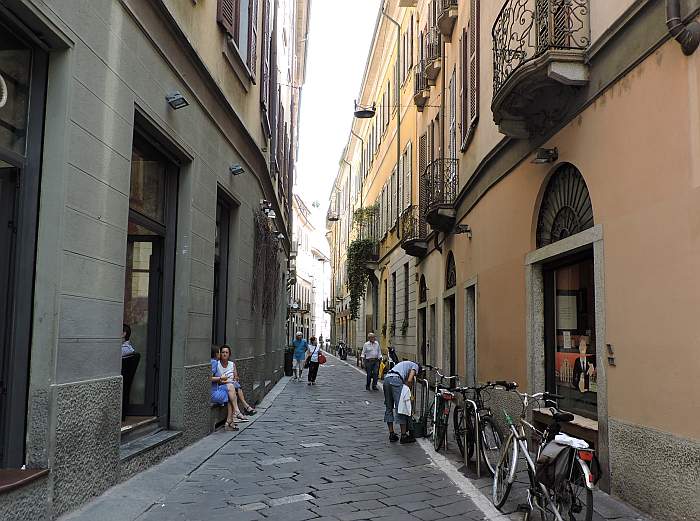 The streets of Milan and so many cities in Italy are marvels, not always straight, rather narrow, and full of the life of the people who make their homes along these picturesque pathways through the city.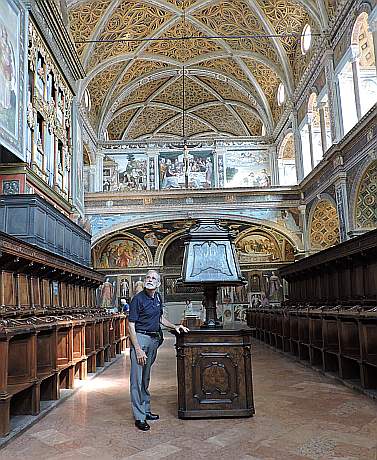 Another stop on the walking tour was this old monastery for cloistered nuns several centuries ago.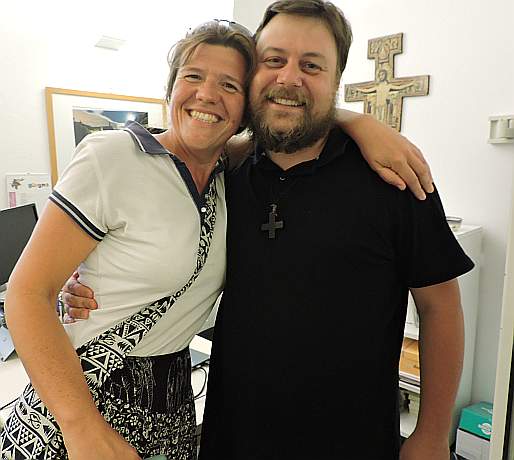 Then we went to the Catholic university near the center where the body of St. Ambrose–Milan's famous bishop and its patron–is preserved under the altar.  At the university, Paola greeted her friend Fr. Allesandro, another PIME priest who is hoping to be assigned to Cambodia next year.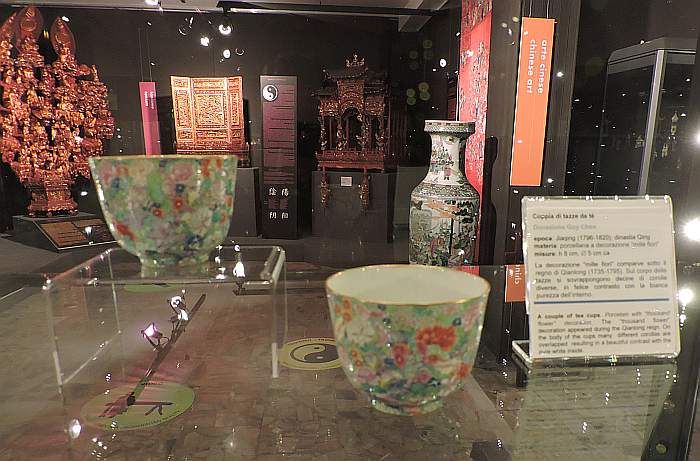 In the afternoon, I first toured the PIME museum at their center.  It has displays,gathered according to themes, of artifacts collected from PIME's work in various countries around the world.  Then I had an hour-long interview with the editor of PIME's mission magazine.
In the evening, Mario took me to meet another wonderful family with whom we had supper.  The husband and father is the brother of Fr. Alberto, a PIME priest with us in Cambodia.