Today was my only full day in England and it was great, visiting old friends and then coming home to Justin and Vichet's family for supper.
---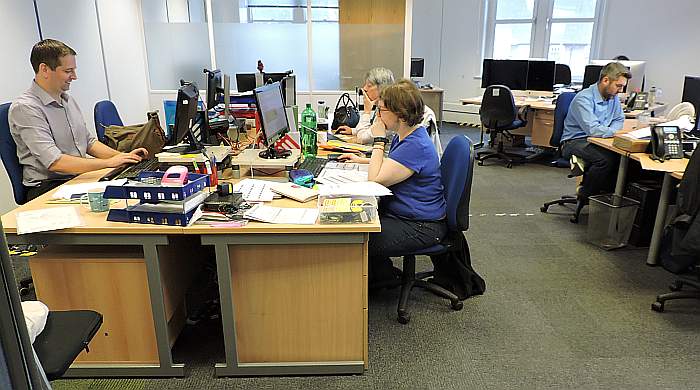 The first stop of the day after a train ride into London was the office of the British Deaf Association where Justin works in an archiving project.  I had heard much about the BDA over the years and was surprised that its offices are relatively small.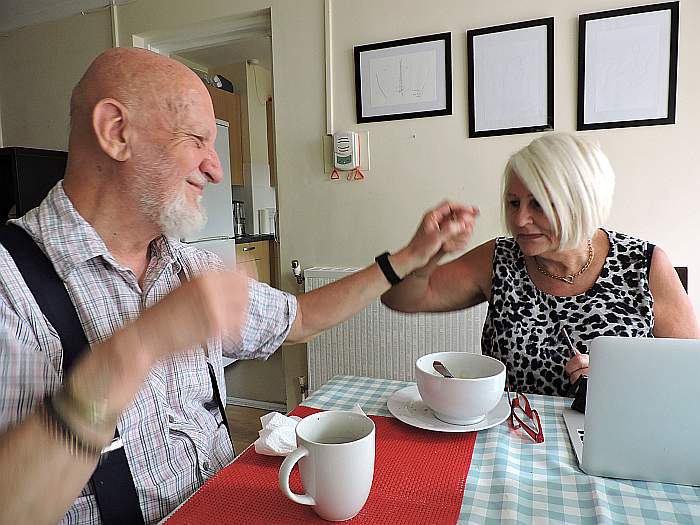 Then I went to Gospel Oak, an area of London where Fr. Cyril Axelrod lives.  Cyril and I lived together in Hong Kong.  At that time he was deaf but now he is deaf and blind and in a facility that provides accessible accommodations for people like him.  Here he is with a deaf woman who is hired as a personal assistant five days a week to do some cooking and cleaning and running errands.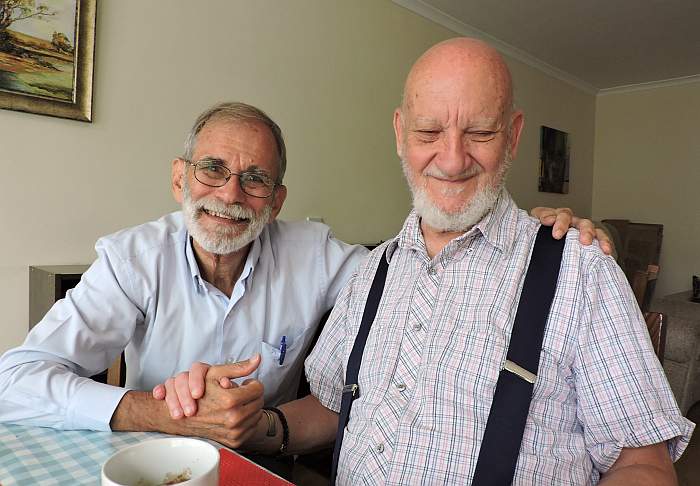 Cyril and I first worked together in both Hong Kong and Macau, making the trip to the Portuguese colony every week, but then we decided it would be more efficient if I stayed in Hong Kong and Cyril stayed in Macau.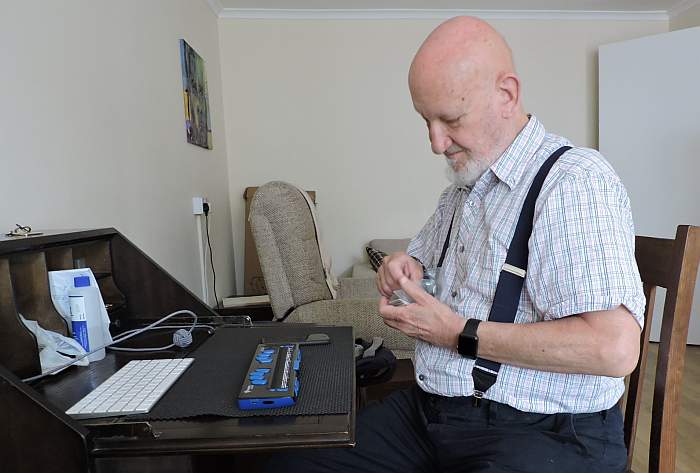 Cyril communicates with the outside world through e-mail and messages that are handled by this simple braille communicator.  Cyril can type on a regular keyboard but receives his messages on the blue device which has a braille strip along the front edge.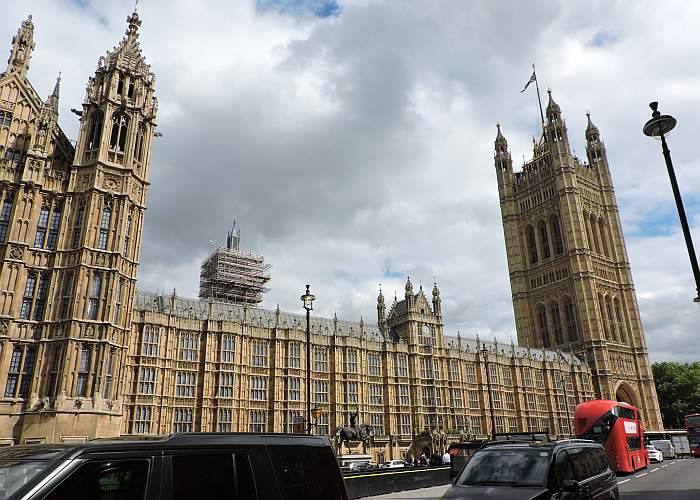 After I left Cyril I had several hours before I was to meet Justin so I went to Westminster and walked along the Houses of Parliament.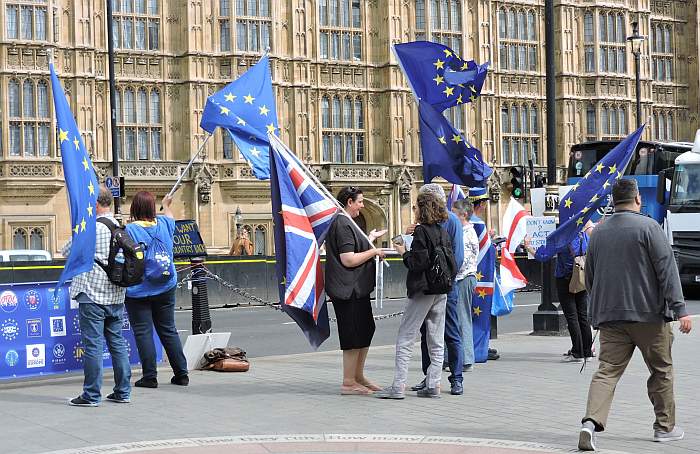 A sizeable group was having an energetic demonstration against Brexit across the street from Parliament, arguing that Britain should stay in the EU.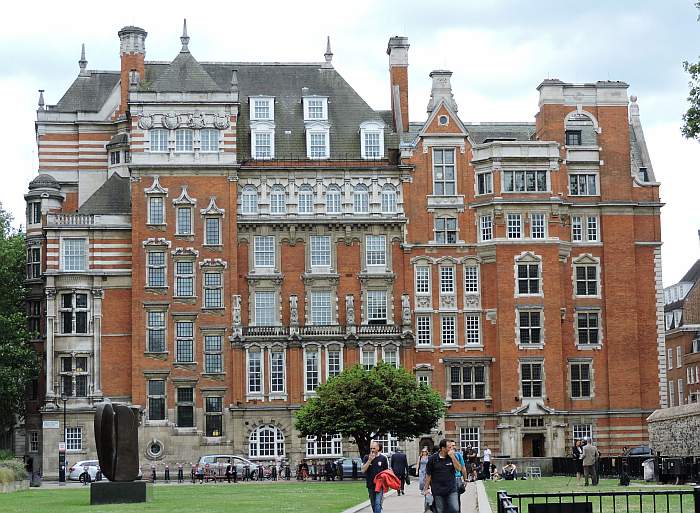 I love to see different styles of architecture as I travel and England showed me a lot.  One of the most quirky buildings I saw was this one: note that every set of windows is different!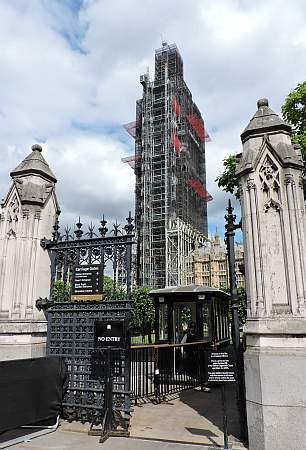 Of course no trip to London is complete without going to the iconic Big Ben.  Where is it, you say?  In the middle of all that scaffolding!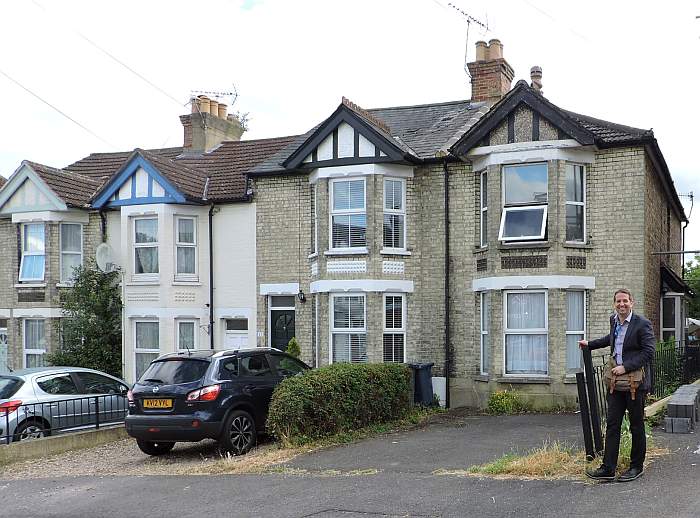 Justin returning home to High Wycombe after work.  Their house is the unit on the right behind Justin.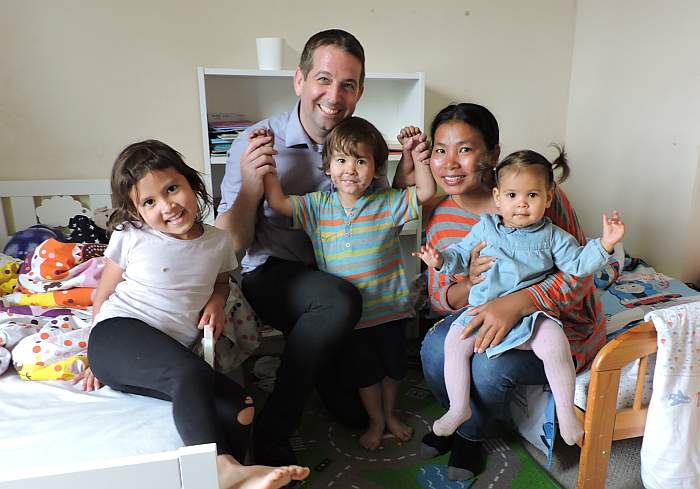 After supper the kids wanted to show me their rooms before they took their baths and went to bed.