During the night I flew from Phnom Penh to Myanmar and then to the United Arab Emirates where I changed planes for the flight to the UK.  I arrived in the UK in the early afternoon today and met Justin Smith and then went with him to his home outside of London.
---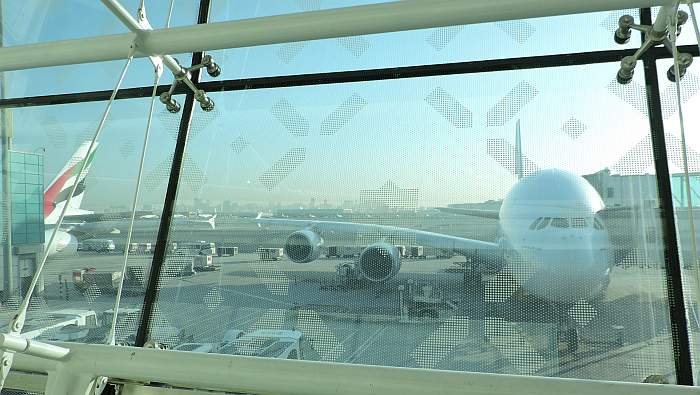 Early in the morning in Dubai, I changed planes to this A380, the double-decker long-haul aircraft.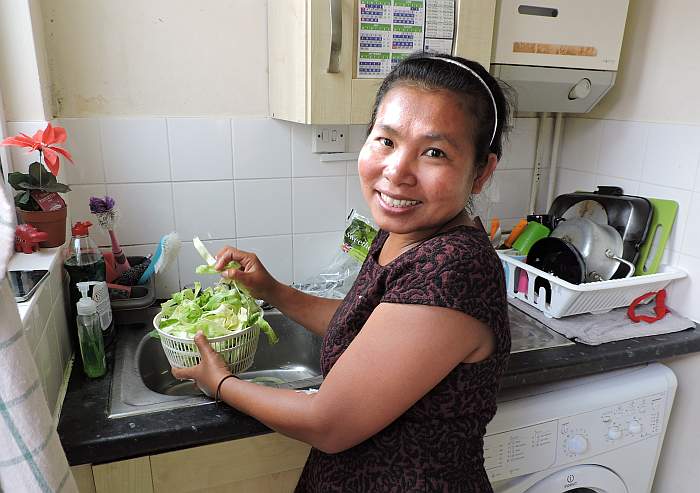 Justin Smith and I made good connections at Heathrow airport and then took buses and a train to High Wycombe where he lives.  This is Som Vichet Smith, the former Interpreting Project manager at DDP whom Justin married.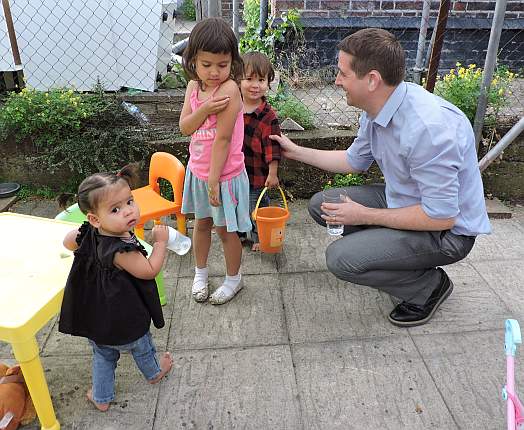 After taking off his jacket, Justin went outside to play with their children in the back yard while Vichet put the food on the table.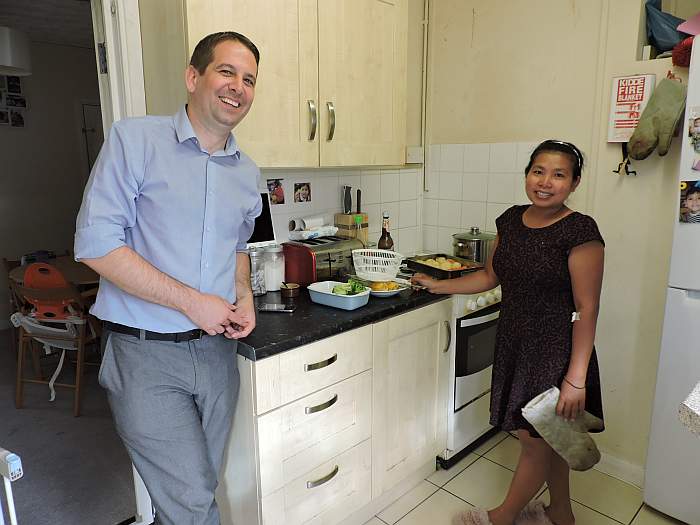 Justin and Vichet chatting while they prepare supper.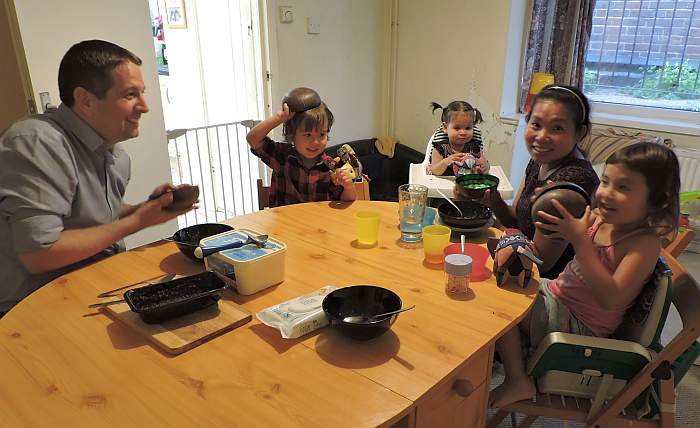 After the meal the family examined–and tried on–some decorative bowls made in Cambodia from coconut shells.  Then it was bath time and bed time for the kids.