This was the second full day of the retreat.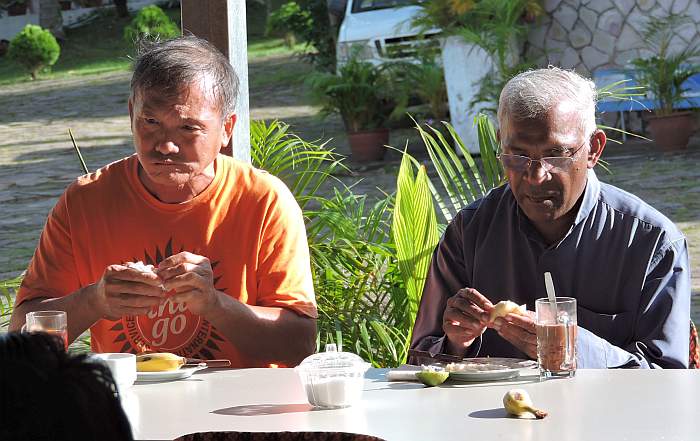 At breakfast time the sun was shining brightly but the rains followed.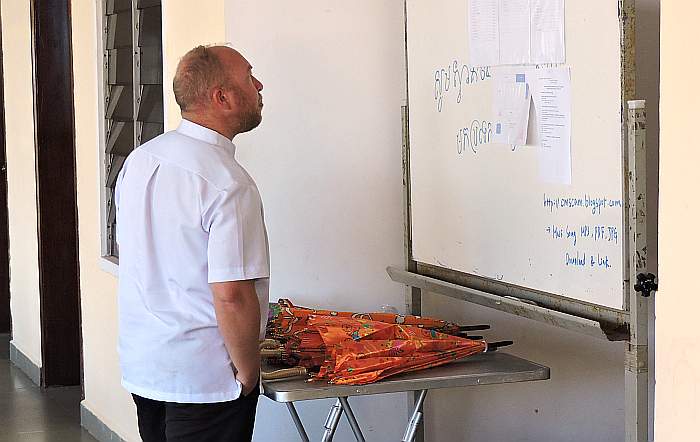 Fr. Guilliam, our newest priest, checks the schedule for the day.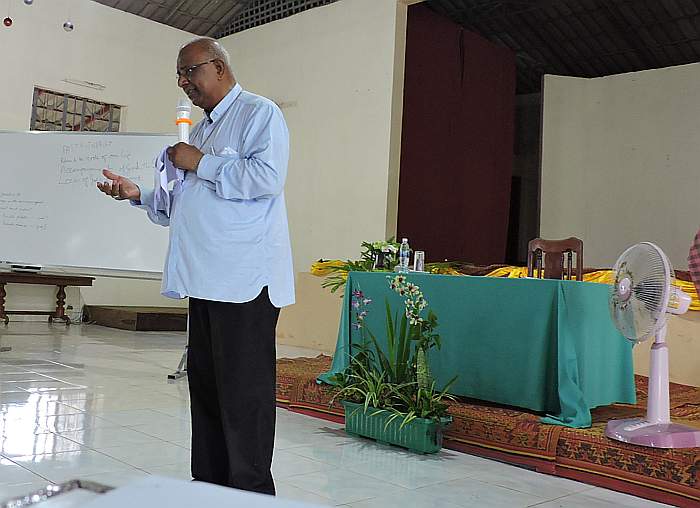 Bishop Yvon continued his talks, one in the morning and one in the afternoon.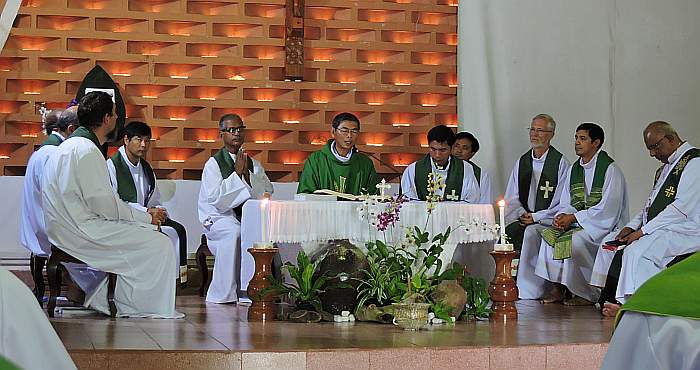 The 11:00 liturgy was planned and led by the group of priests from the Kampong Cham diocese.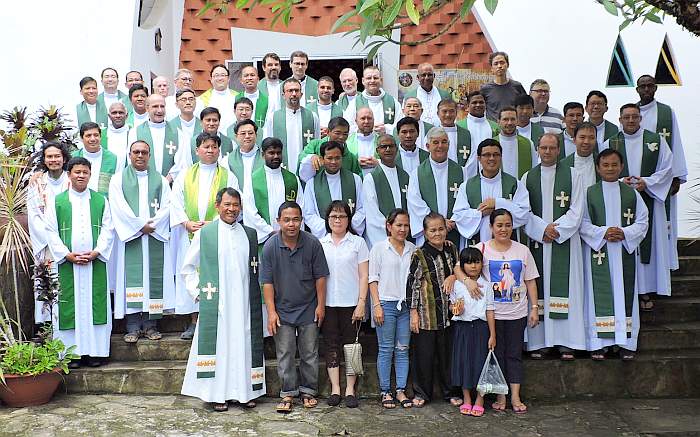 After the mass we had a group photo.  The lay people in the first row attended this mass with us and were invited to be part of the first photo.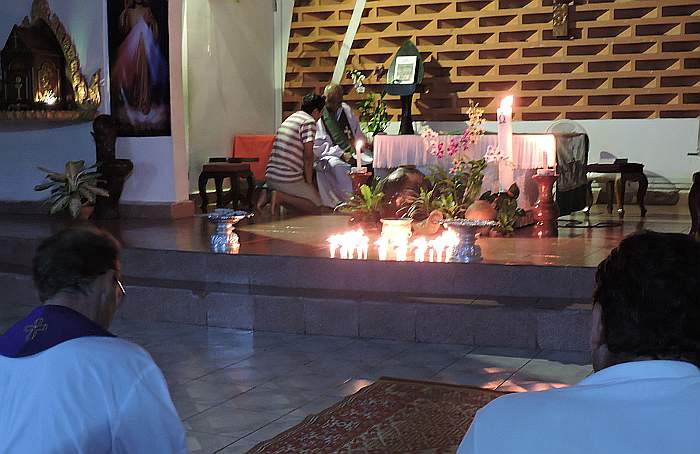 In the evening we celebrated the sacrament of reconciliation, usually a very rewarding time of the retreat experience for most priests.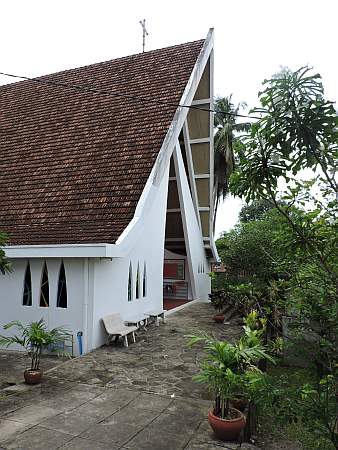 A view of St. Michael's Church from the side.  It was designed by Cambodia's most famous architect to reflect the lines of a sailboat.