This was the first full day of the retreat, with talks by Bishop Yvon Ambroise in the morning and afternoon.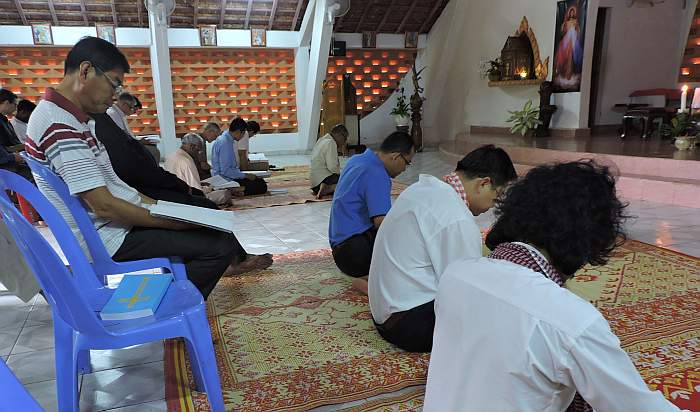 Every morning there is a morning prayer in the parish church which is on the same property as the church center.  Cambodian churches don't have chairs normally–people sit on mats on the floor–but for a group like ours some sit on chairs brought in for this week.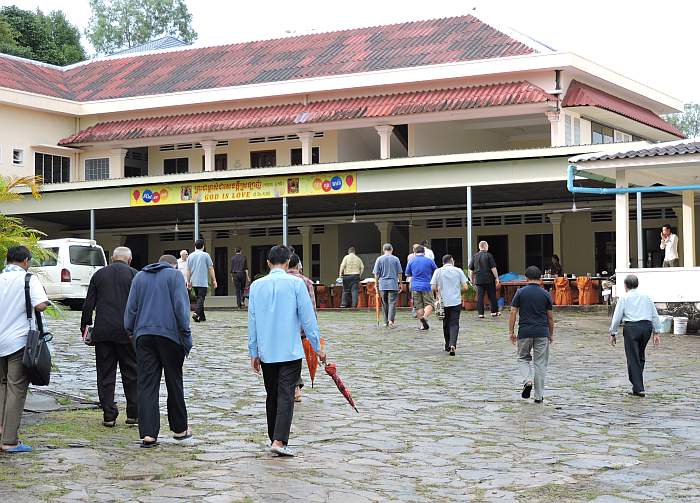 The group walking up the hill to the dining area for breakfast after morning prayer.  We had a rain shower during the prayer.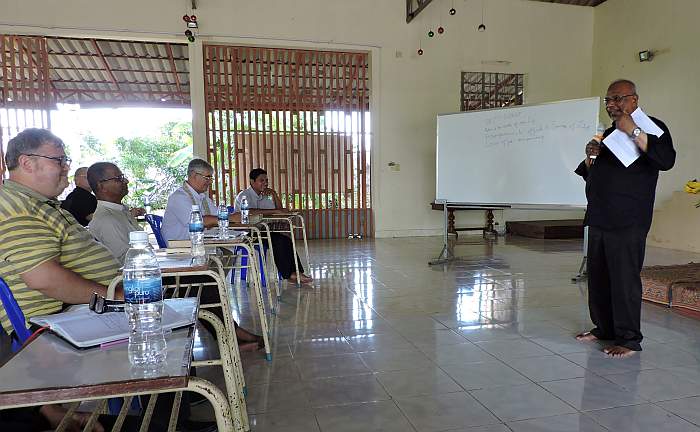 Bishop Yvon is from a large diocese in southern India and is an experienced speaker and retreat leader.  He is also the head of the FABC's Committee on Human Development.  FABC is the Federation of Asian Bishops' Conferences.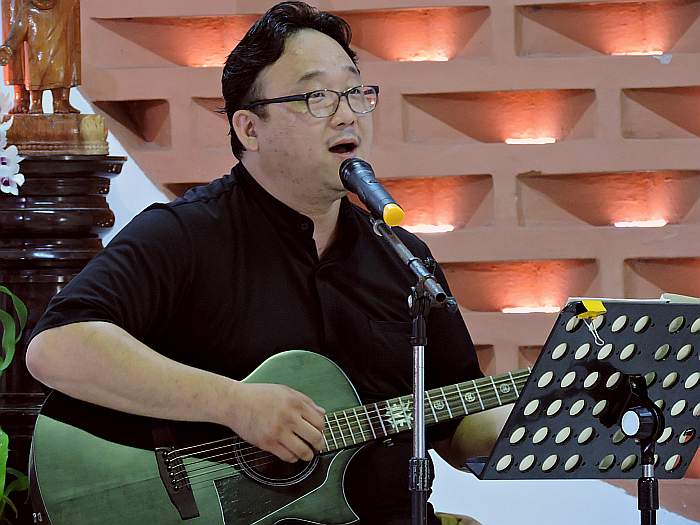 We had mass at 11:00 AM, led by the priests from Phnom Penh, and beforehand we learned some new music in Khmer.
After lunch I had to make a quick trip into Sihanoukville for a repair to my smartphone. I'm on retreat but still need to be available for special matters back at the Deaf Development Programme office. The streets in Sihanoukville are in really bad shape now.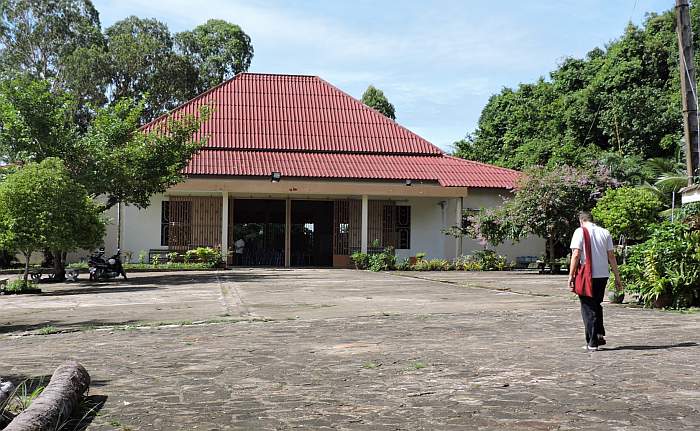 This large open hall is the space used for the retreat talks.  When we went back for the afternoon talk the sun was out but then the rains came again.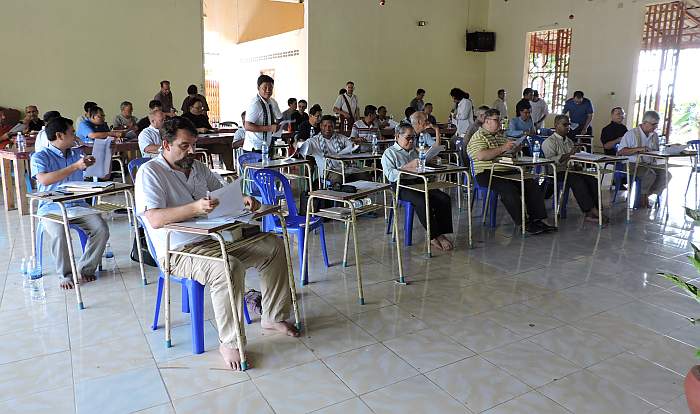 The center's hall is rather basic but it serves the purpose.  There is a new audio system which helps a lot when the group is from seventeen different countries and with varying levels of comfort with the spoken English of the talks.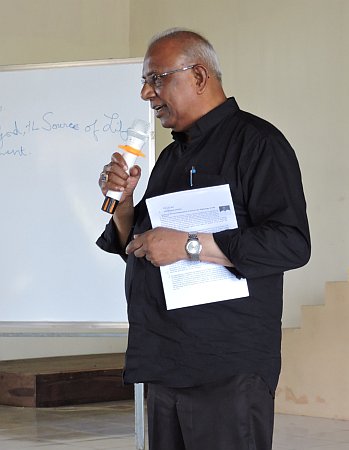 Bishop Yvon planned each of his talks to be about 50 minutes.  He also gave us printed copies of his thoughts to help us to go back and reflect on the ideas he had presented.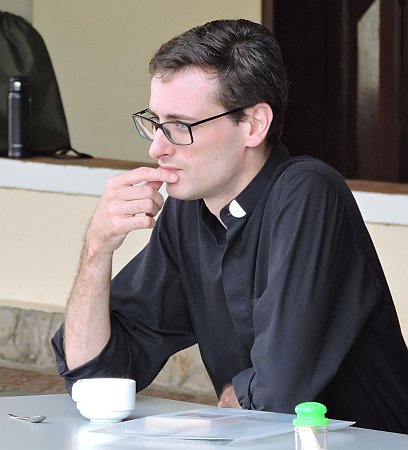 Fr. Vincent reflecting during the afternoon break following the second talk.