Today was a travel day after our meetings ended last night with supper.  I was one of the first ones out, leaving the hotel at 4:30 AM for a 7:45 AM flight to Ho Chi Minh City and then to Phnom Penh.  Here are some interesting final shots from the week.
---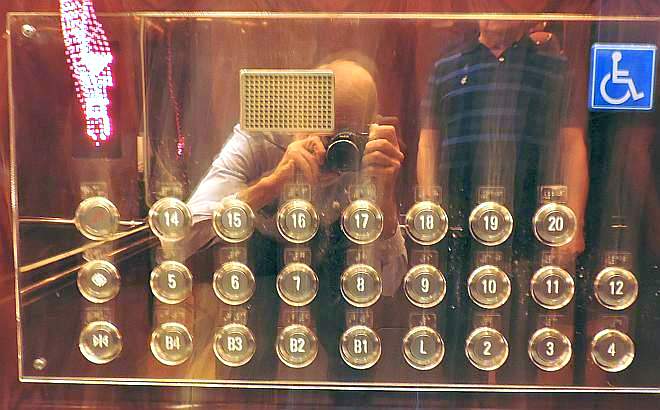 A puzzlement to everyone riding the hotel elevators was the arrangement of the buttons for the floors.  People would come in the elevator, look at the panel, step back and look again, and then start going through each row to find the floor they wanted.  Each of the elevators had a horizontal arrangement and a vertical arrangement.  Both were confusing!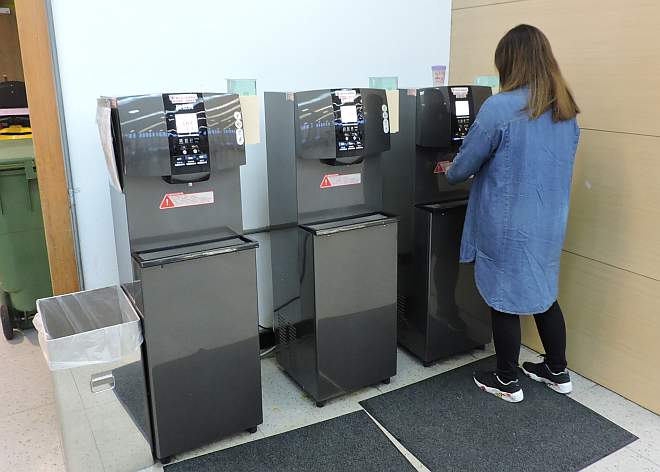 Because you can't carry any liquids through security going to the airside of an airport, I was always looking for free water once I got through.  This is in Taipei where there are three water dispensers–offering boiling water!  The white panels on the front of each are digital displays indicating the temperature of the water:  98º to 101ºC.  I later found a more common water dispenser like in the US–two of them in fact–but although they said cold water on the signs, it was just room temperature.  Drinking hot water is quite common for Asian people.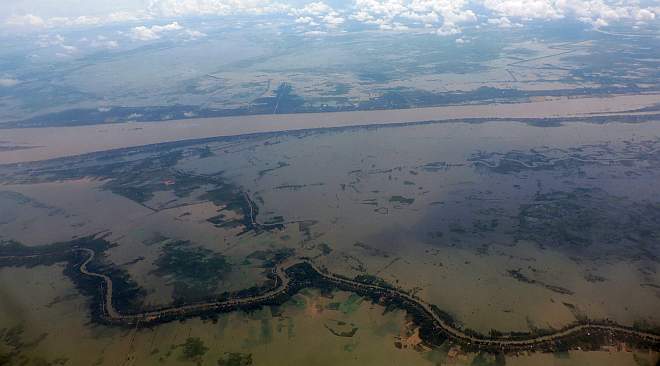 This is a view approaching Phnom Penh.  In the background is the Mekong River.  In the foreground is flooded rice fields.  We are approaching the end of the rainy season now and much of Cambodia is flooded like this.  It's an annual occurrence and just part of life here.