Today I was free in the morning and then left at lunch time on the train from Lancaster back to London. There was supposed to be a brunch for the wedding party this morning but it was changed to an afternoon tea and I had to miss it.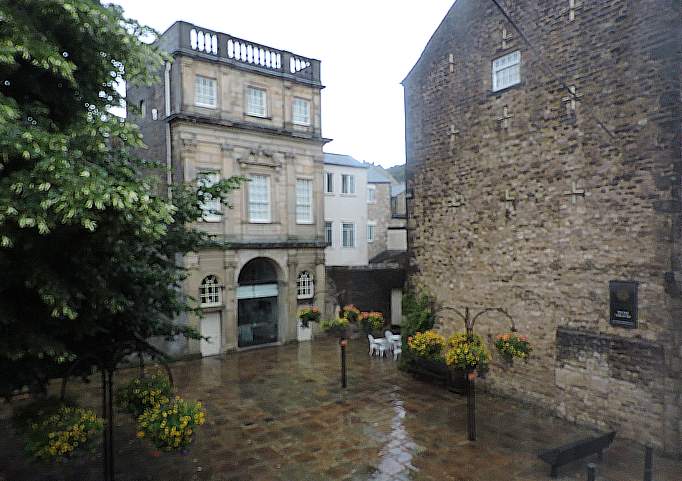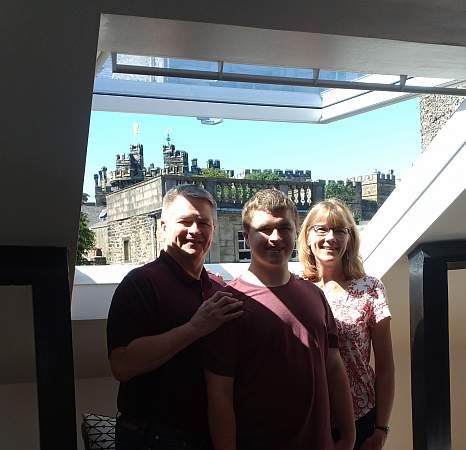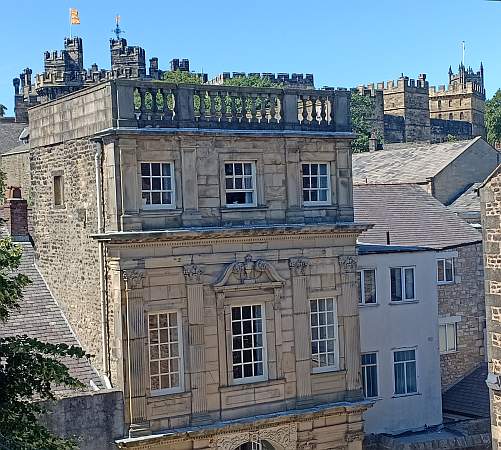 Yesterday I had tried to get a reservation on the 11:38 AM train to London today from Lancaster but it was full so I booked a seat on the 12:38 PM train an hour later. When I went to the train station, though, the train was canceled because of flooding on the tracks. The 11:38 had been delayed by the flooding and still had not come so the station staff told me to take that when it arrived and sit in a non-reserved-seat carriage. The 11:38 came at 12:21 PM and I was able to get on for the 2.5-hour ride to London Euston station.
When I got to London I had to transfer from the National Railway to the Underground (subway) and then transfer back to the National Railway on the other side of town. It isn't too complicated but it slowed me down considerably because I had to keep checking the subway maps.
Finally I got to Slade Green on the eastern side of London and was met by a family I had known in Cambodia. Above, L-R, is Lang, their daughter Elaine, and her husband Michael. I stayed with them two nights.