Today was the third full day of the retreat.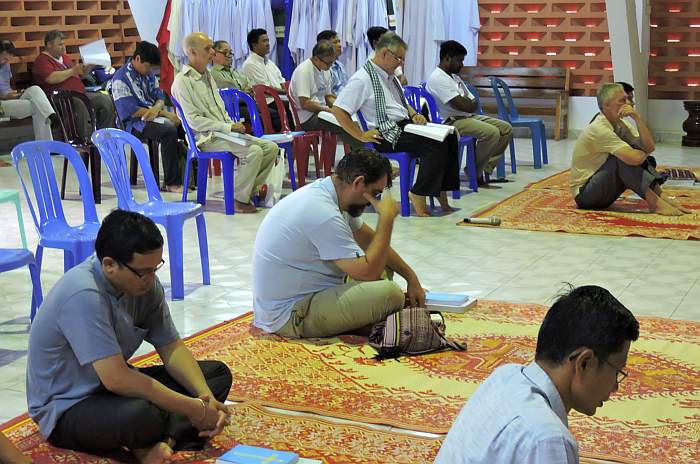 Morning prayer in the church.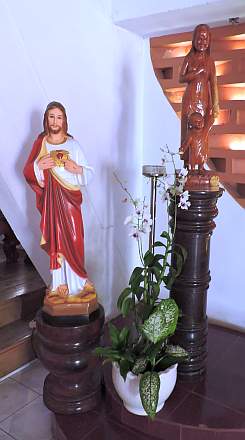 Cambodia has beautiful forests of luxury hardwoods and they are being pillaged by illegal loggers who, many believe, are supported and protected by the government and the military.  There is a real fascination for all sorts of wooden furniture and objects and it also is taking a toll on the forests.  Even the church is a victim of this attraction as can be seen here with these pedestals of solid wood, each requiring a whole tree to make.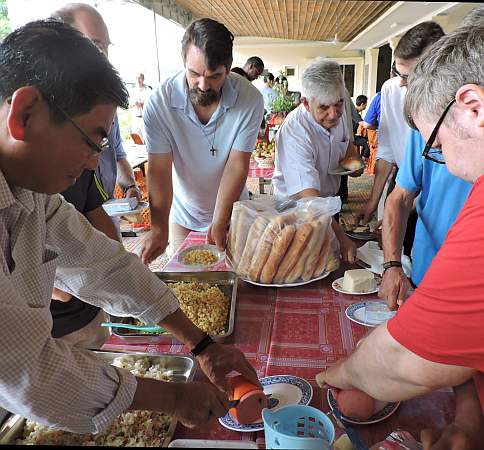 Breakfasts are great at the retreat center, with a variety of foods that I would never have at home where I usually just eat a piece of toast and a banana.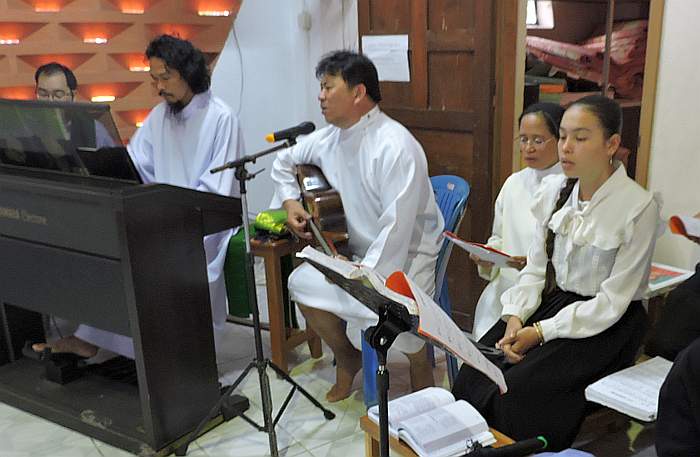 We have quite a few talented musicians among the priests and at Sihanoukville they are assisted by some of the Dominican Sisters and some people from the parish.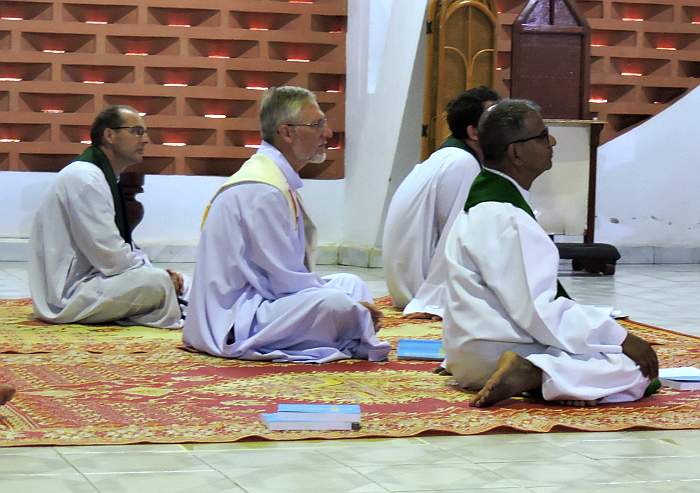 Many of the priests like to sit on the floor at the Catholic center because they sit on the floor of their small parish churches back in the provinces.  Most priests do not wear the chasuble, the large outer vestment, because sitting on the floor in a pool of vestments is very awkward.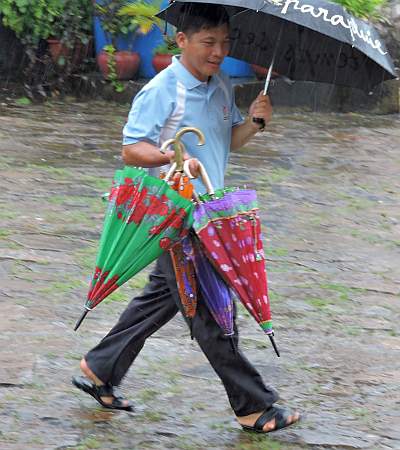 It was raining when mass ended so one of the priests ran back to the main building and collected a bunch of umbrellas for his confreres to use to go to lunch.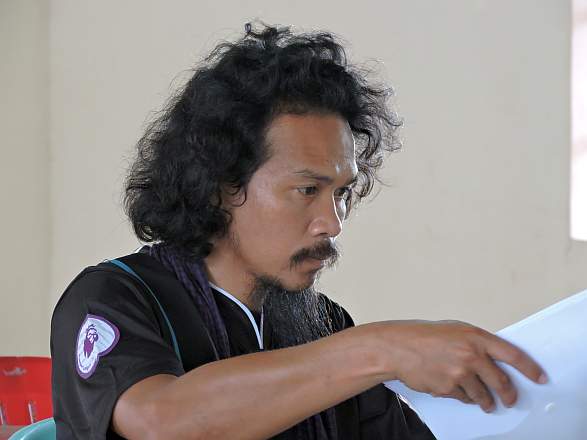 Fr. Sunday, from the Thai missionary group, checking his notes during the afternoon talk.