Today on the way to the 10:00 mass at St. Joseph Church, my motordupe driver took his usual course but today it happened to be along the final leg of the Phnom Penh Half Marathon.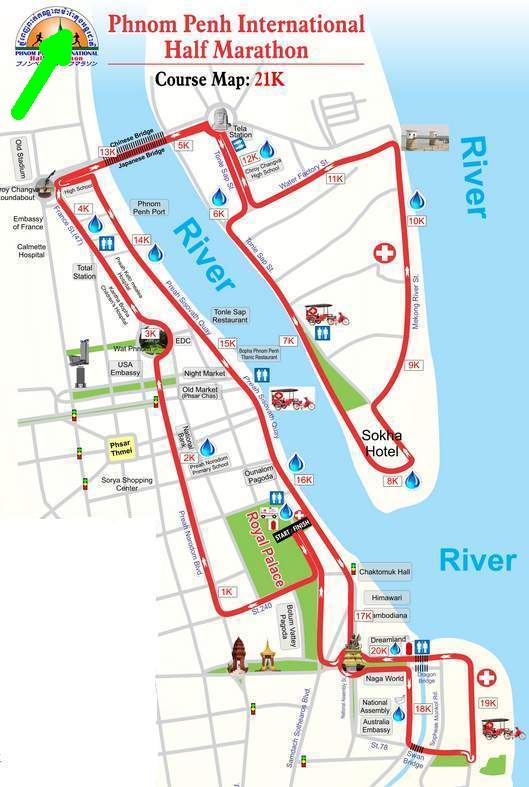 Normally my motordupe (motorcycle taxi) driver heads for the Tonle Sap River (the left one above, the Mekong River is the one on the right) at the circle at the bottom of the map, by the 20K marker. We then turn north, heading for the church which is at the top of the map (light green arrow).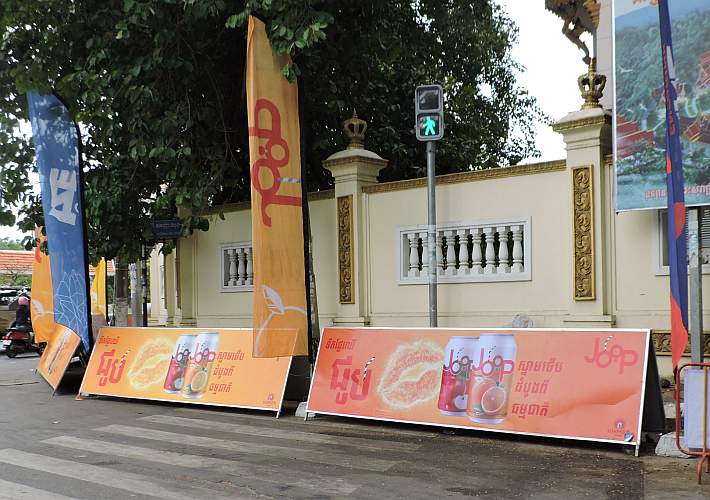 I had forgotten the half marathon was being run today and the first reminder was these special signs that are often set up for events that follow along streets within the city. Very portable and easy to transport and set up, they are an efficient advertising mode.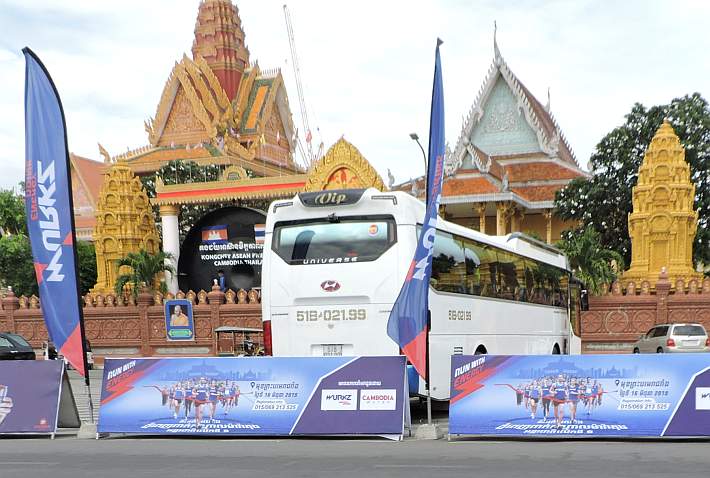 Near the royal palace were more of the signs, along with some buses that brought groups of runners to the starting/finishing line at the royal palace. The race started at 6:00 AM and was only planned for three hours (just 21 km) so when I went by about 9:15 AM, everything was basically over and the runners were just enjoying a drink of water and the scenery along the river.