We started early in the morning–I was taking stuff out to the street at 5:40 AM–and with a stalwart crew we had everything moved to the new Maryknoll office by lunch time.
---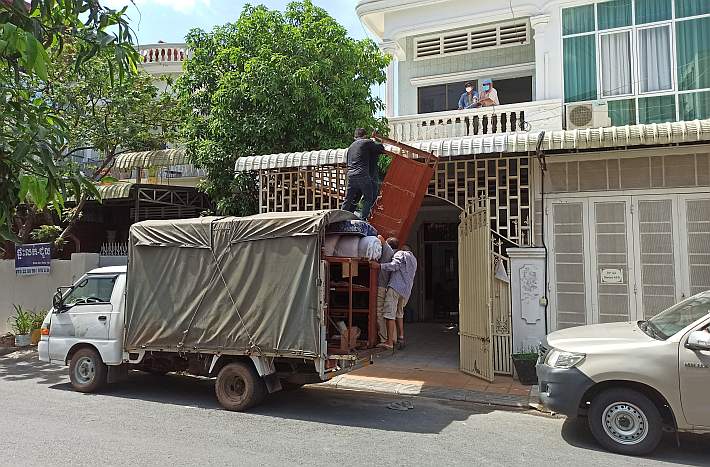 Getting everything to the new office was one problem. Getting it on to the right floor of the four-story building was another.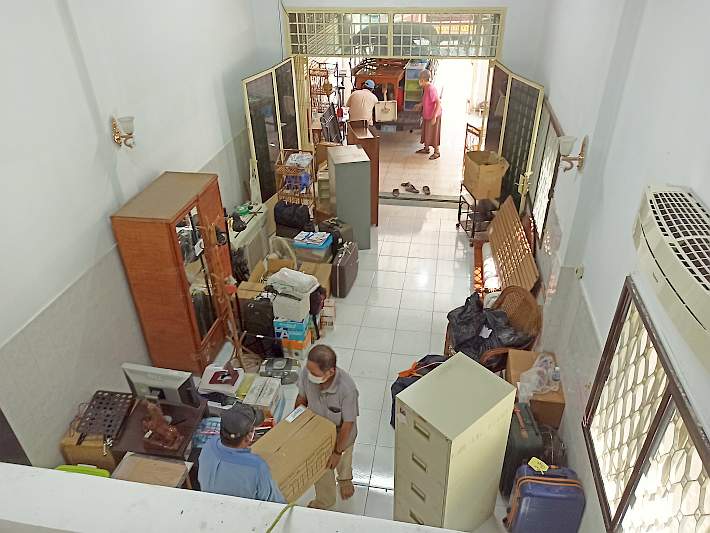 In the shophouse style, the bottom floor opens wide in front and has a big room for the shop. We were able to gather everything on that ground floor and then organize its moving upstairs.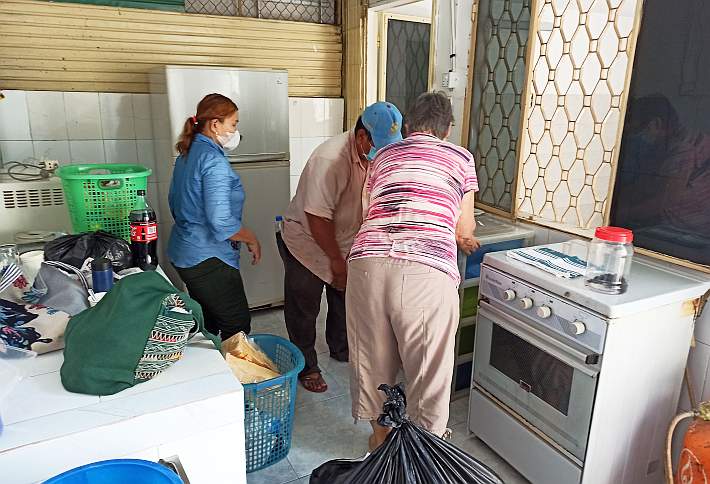 Sr. Ann and Ravy (L, our housekeeper) set up the kitchen. Here they find a place for the set of drawer with the silverware and cooking utensils.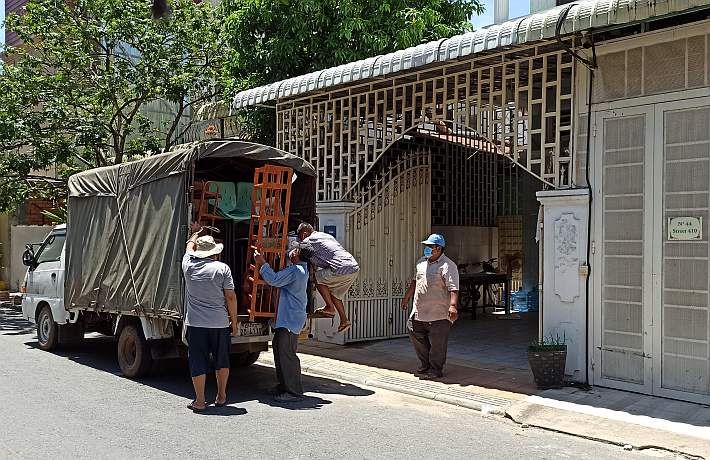 We had two trucks going back and forth and it seemed there was always one out in front, ready to be unloaded.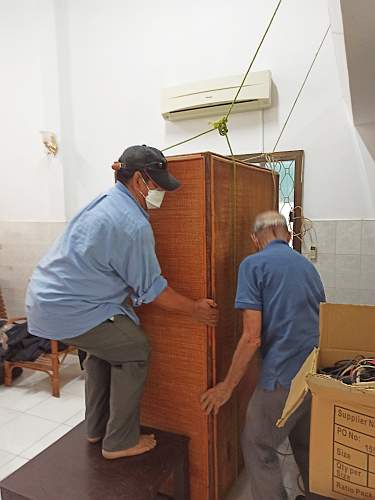 The stairway going up is quite narrow so for much of the furniture the easiest route was through the window of the mezzanine room above.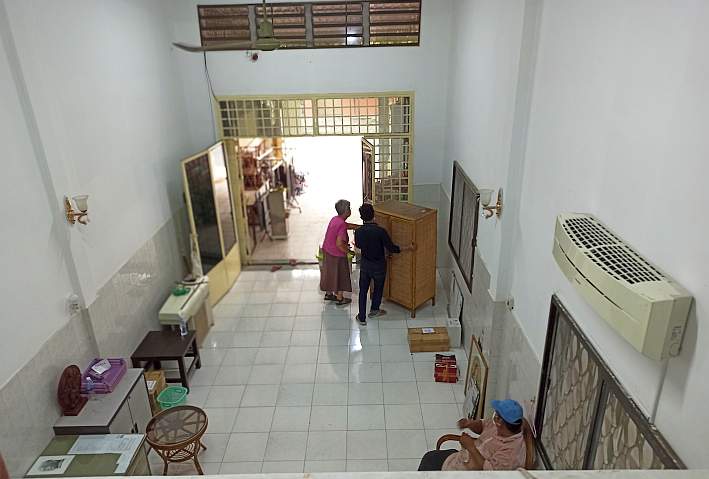 Finally after lunch most of the goods were on the proper second, third, or fourth floor, and Sr. Regina started arranging what for us will not be a shop for selling things but our meeting/living room.