Tuesday, April 2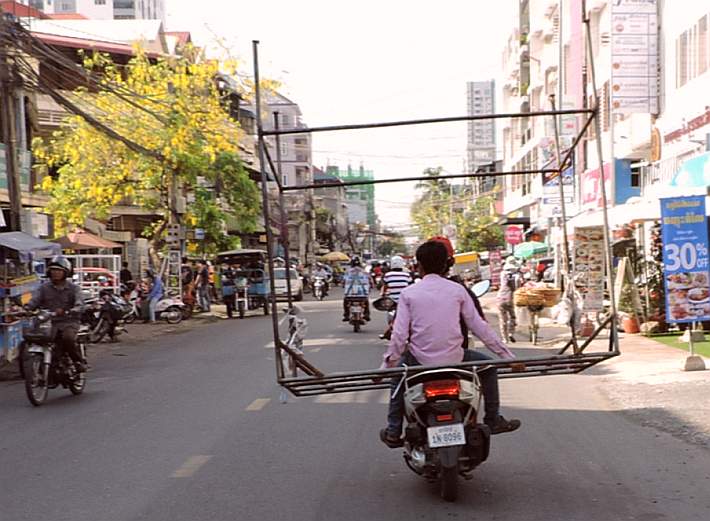 My flight to the Maryknoll Lay Missioners board meeting in New York wasn't until the afternoon so I went to the Deaf Development Programme in the morning. On they way, things were normal in Phnom Penh, meaning that the strange sights were certainly there.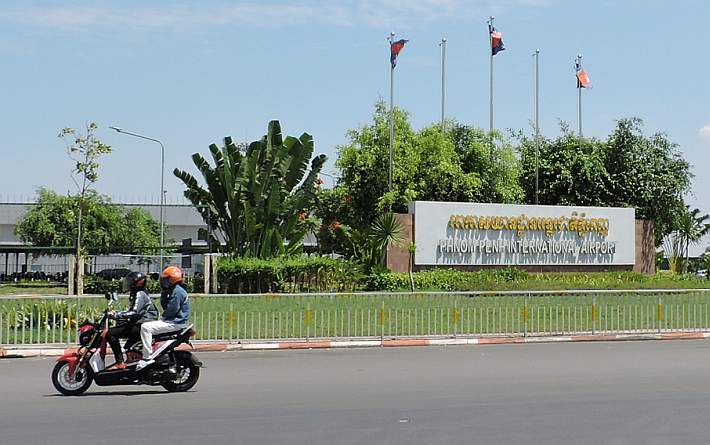 It didn't take long to do the four miles to the airport. It has certainly changed since I first flew in there in 1997.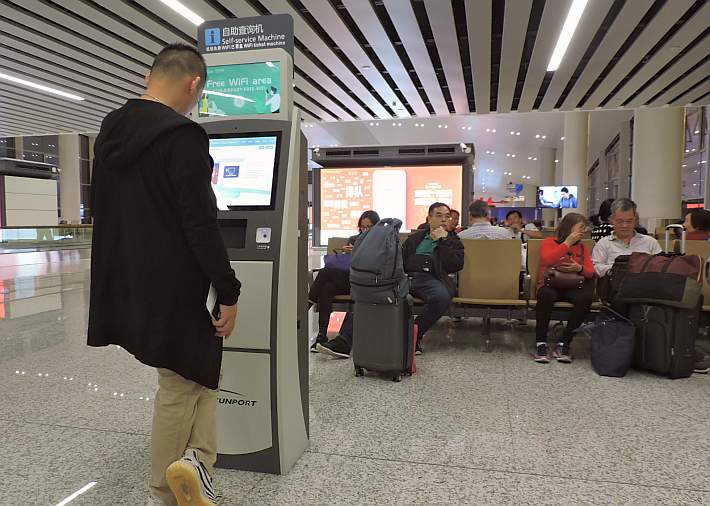 My first flight was just three hours to Guangzhou in China, a big modern airport where I had a 6+ hour layover. I was going to use their free wi-fi but like this young man above, I found that the little kiosks that authorized a temporary wi-fi account didn't work.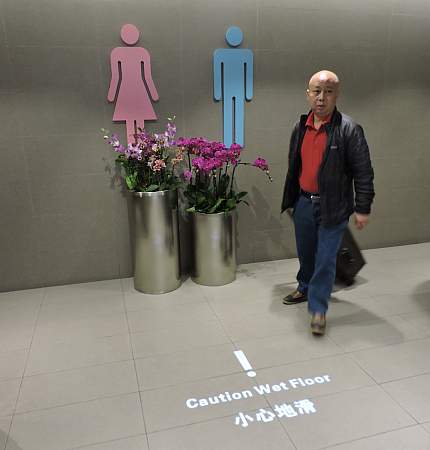 At the Guangzhou airport, I thought it was rather odd that a warning about wet floors seemed to be permanent. Later I found out that the caution was not painted on the floor as I first suspected but was actually projected from the ceiling. I guess it can be turned off when the floor is not wet but it was on the whole six hours I was there. And the floor wasn't wet.
Finally at 1:00 AM in the morning we took off on a 15+ hour flight from Guangzhou to New York City.