Friday, 5 April 2019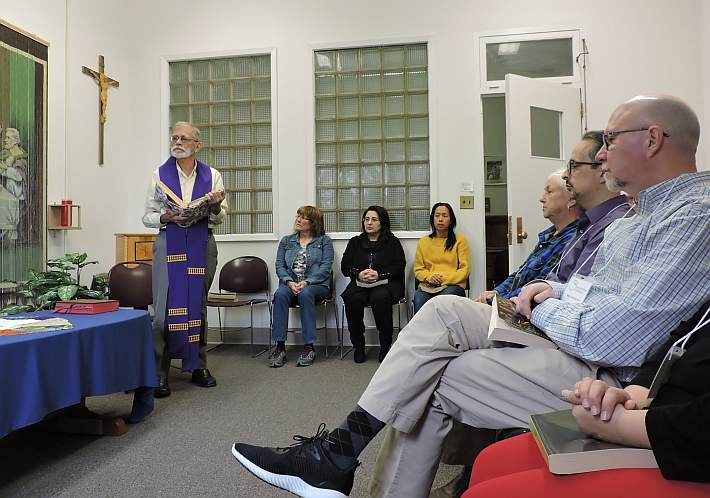 Our first official activity of the board meeting was a liturgy together in the chapel of the Walsh Building.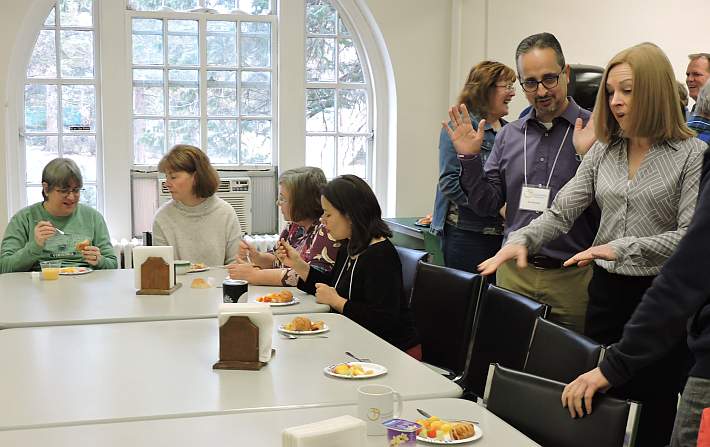 After the liturgy we had a light breakfast with the staff and board members.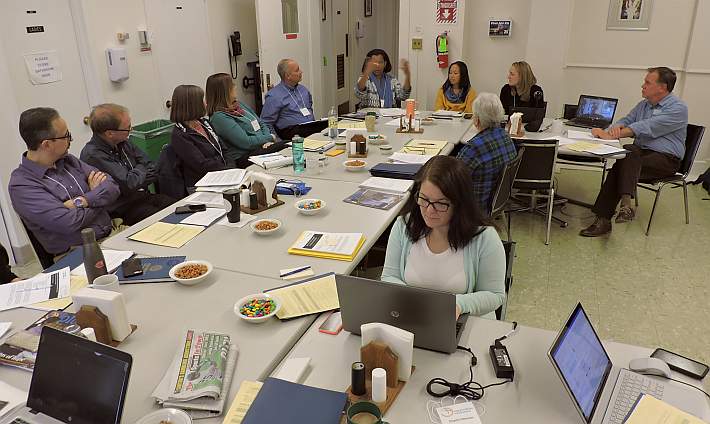 When it was time to start the board meeting, we opted to stay in the dining room because it is larger and more comfortable for the number we had participating in our meetings.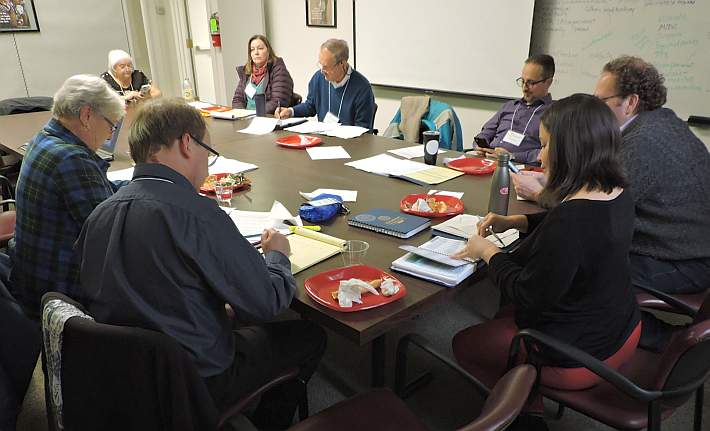 At lunch time the major committees had a working lunch. This is the Governance Committee meeting in the board room.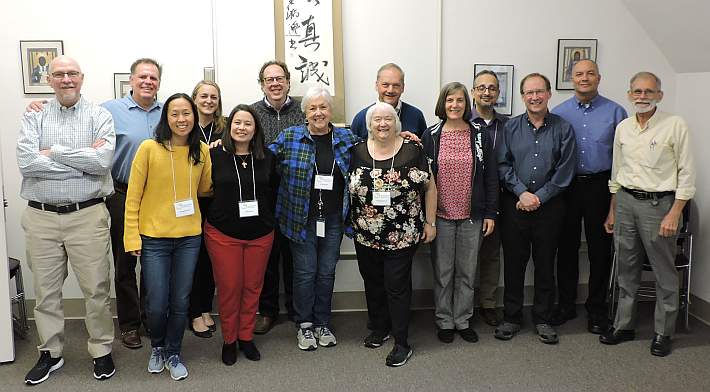 Before we restarted in the afternoon, we gathered for a group photo. (L-R: Mike Cammarota, Ted Miles, Suzzy McLean, Sarah Welch, Anita Klueg, Terry Miller, Vicki Simon, Marj Humphrey, Vic Doucette, Heidi Cerneka, Ian Bautista, Greg Darr, Paul Henderson (consultant), Charlie Dittmeier)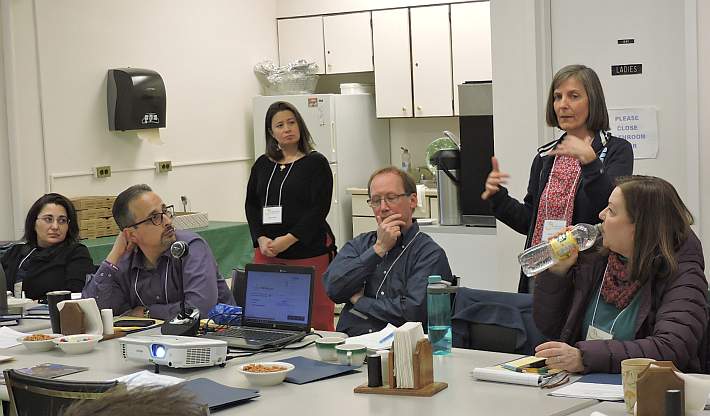 Heidi (standing) speaking at the afternoon session.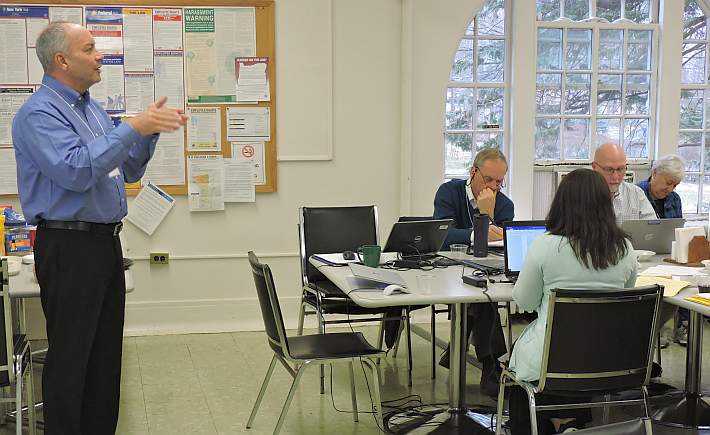 Paul Henderson, our meeting facilitator focusing on strategic planning, led part of the afternoon session.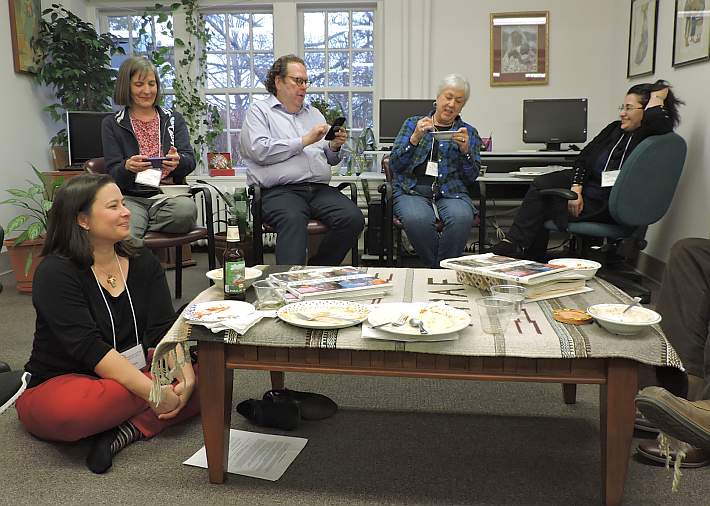 In the evening, we had pizza and salads in the main open area of the Walsh Building headquarters of the Maryknoll Lay Missioners.