This day started in Bangkok where I boarded a flight to Shanghai at 1:25 AM, had a layover there of nine hours, and then fly sixteen hours from Shanghai to Newark, arriving in the New York City area at 6:30 PM the same Tuesday.  You can do tricky things when you fly 760 MPH eastward and cross the international date line.
---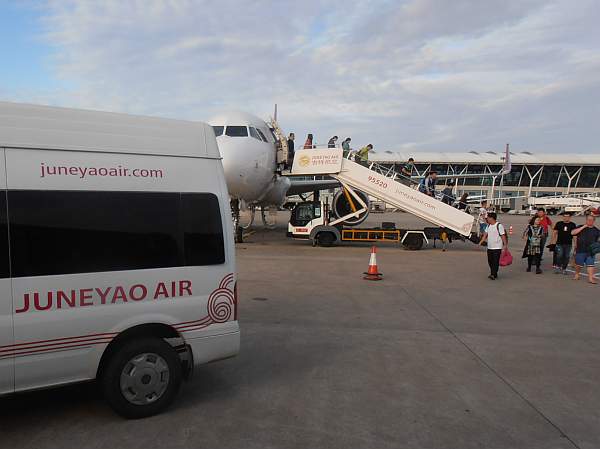 Flying Juneyao Airlines was not fun.  In addition to the trouble checking bags with them in Phnom Penh, I had to go outside in Shanghai, claim my bags, and then check them again to Newark.  Then I had a nine-hour layover withh no wi-fi connection before I was able to check in with United for the last leg of this trip.  On the positive side, this was the first time I was able to make the trip in three flights; usually it takes four and sometimes five separate legs.  The cost of this ticket was also about one half of what it would normally be.
---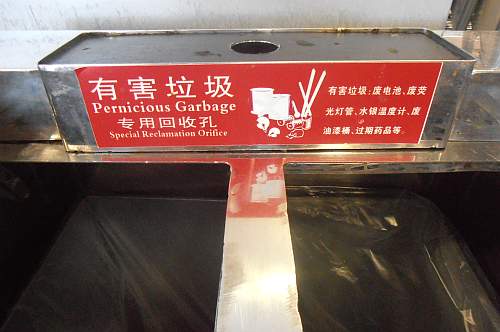 In case you ever wondered where to deposit your pernicious garbage, this receptable (or orifice as the sign describes it) is the place.  This is the top of a trash bin in the Shanghai airport.
---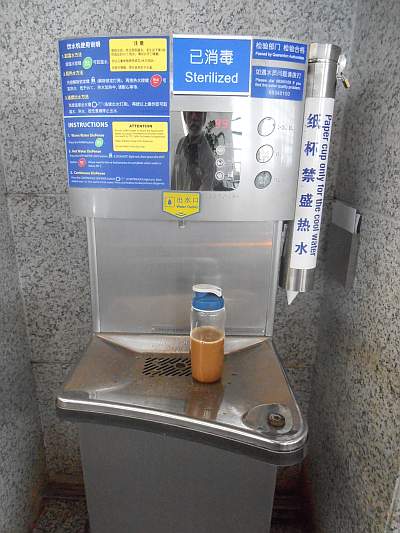 Many international airports do not provide free drinking water for passengers.  Their water systems are not safe and they want you to buy bottled water.  Shanghai has many water dispensers like the one above, but they only serve warm, hot, or very hot water.  That is so typically Asian where a foreigner might get a cup of tea or coffee and the Asian counterpart would ask for a cup of hot water.
---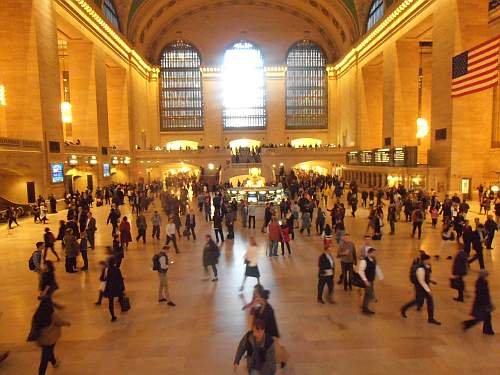 After a sixteen-hour flight, we landed in the early evening at Newark airport, one of the three airports serving New York City.  Then it was a 40-minute bus ride to Grand Central Station (above) where I caught a MetroNorth train up the Hudson River to Ossining, and from there it was a short taxi ride to Maryknoll headquarters where I arrived about 9:00 PM.