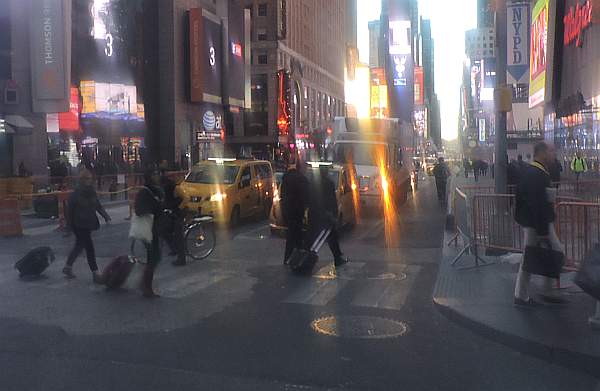 This a view from the window of the bus to Newark Airport of Times Square in New York City at 7:30 AM.  It's the beginning of the long trip back to Cambodia from the United States.
---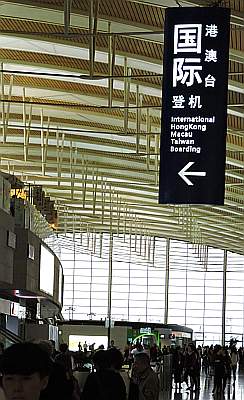 Twenty hours later I was in the Shanghai Pudong Airport.  The signage is a little tricky here because the airport uses an international departure area for flights to Hong Kong, Macau, and Taiwan even though all three the PRC considers part of the motherland and so should really be "domestic" flights.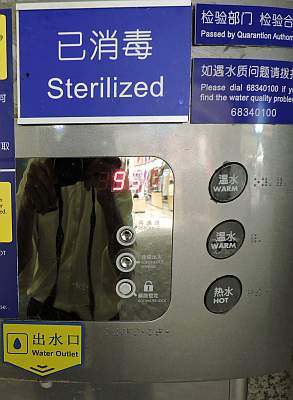 Even the water fountains give evidence of the cultural differences found in traveling.  This is a drinking water dispenser in the Shanghai airport.  Note that the choices for water are WARM, WARM, and HOT.  There is no cold water which would be the preferred and exclusive offering in U.S. airports.
---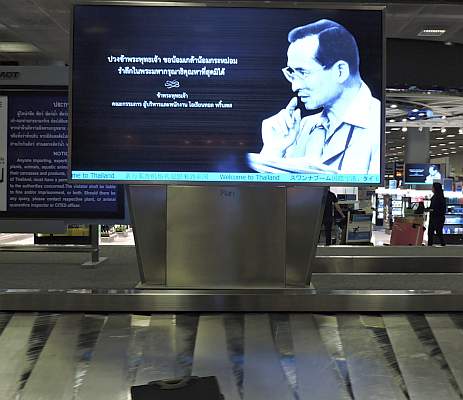 While I was in the United States, the beloved king of Thailand died and the country is in a period of national mourning.  Signs of bereavement and marks of respect are everywhere in the airport where I changed planes to go to Phnom Penh, beginning with this tribute on the baggage carousel.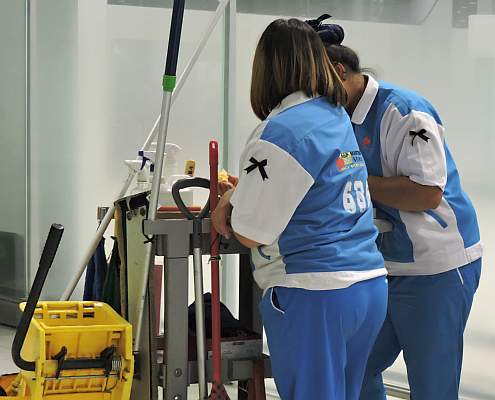 I arrived in Bangkok a little after midnight.  These cleaning ladies had black ribbons attached to their uniform shirts as a sign of respect for the king who had died.