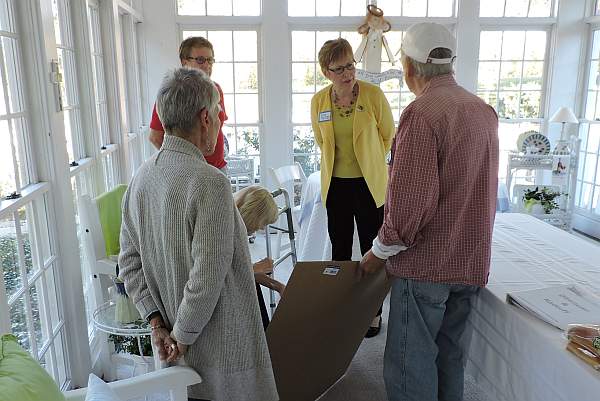 David Allen Dittmeier (R) from Georgia is the keeper of the family history and geneology, and for the picnic he brought a display he made showing the family tree through four or five generations.  Watching at left is Jami Dittmeier and facing Allen are Austin Fletcher and Moya Dittmeier.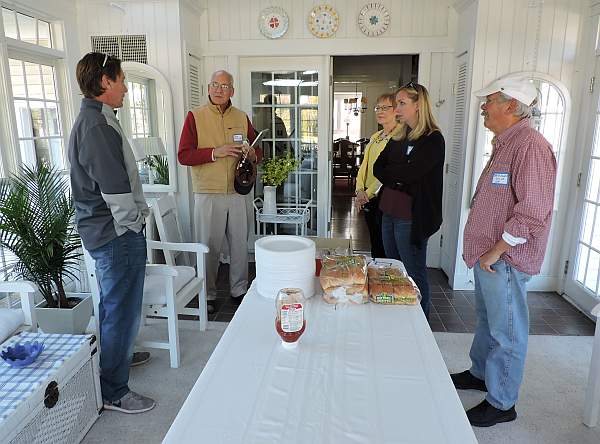 Mike English (L) was one of the first to arrive and help set up and here he talks with John and Moya Dittmeier, Colleen English Balderson, and Allen Dittmeier.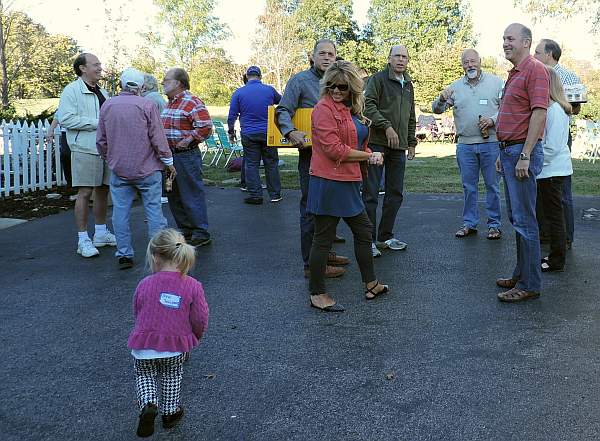 One of the neat things about the family reunions is the mixture of generations that gather to renew acquaintances and catch up.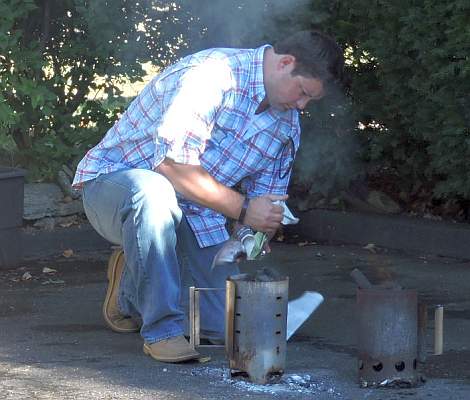 Uncle Joe Dittmeier was the designated cook through the years of the family reunions two and three decades ago.  This year Allen Balderson accepted the task of grilling hotdogs and hamburgers for a lot of people.  Here he gets the charcoal going.
Judy and Bob English were our hosts for this picnic, opening up their house and yard to all of us.  They have a beautiful house and everyone feels so welcome there.

We had our picnic in late October but the weather was perfect, cool enough to wear a sweater but warm enough to sit outside and talk.  It had rained and been a bit blustery a day or two before on this Saturday we couldn't have asked for a better day–except for more of the leaves to have changed color!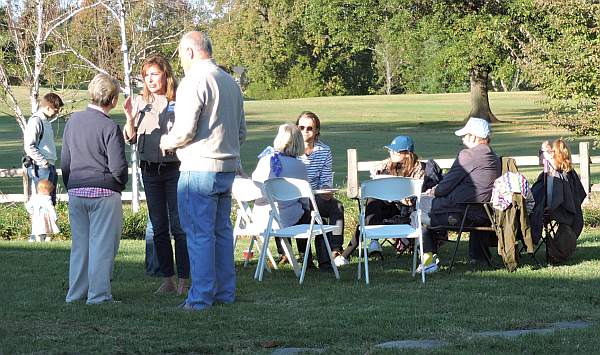 The backyard of the English house runs right into a fairway of the country club golf course.  What a view on a sunny afternoon!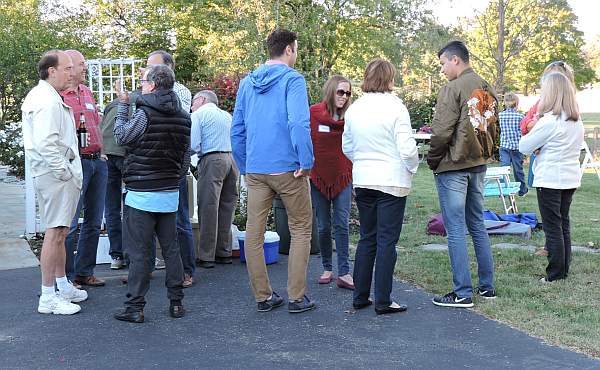 I hadn't seen some of my first cousins for years and it was great to catch up with them and meet their now-grown children.
Once Allen's grill was producing a steady supply of hotdogs and hamburgers, people started drifting inside to sample all the delicious dishes that the cousins had brought.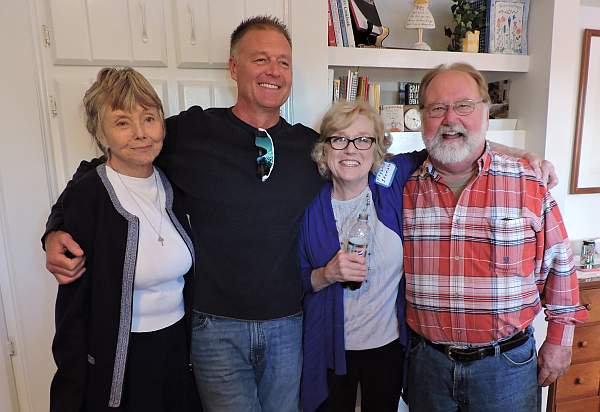 As the crowds started to thin in the late afternoon, a sturdy group gathered in the kitchen: (L to R) Judith English, Bob English, Phyllis Shumate, and John Lippy.
Finally the kitchen crowd had dwindled to Bob English (L)—it's his house, Colleen English Balderson–she grew up in the house, and our cousin John Lippy.  A wonderful day with wonderful people!