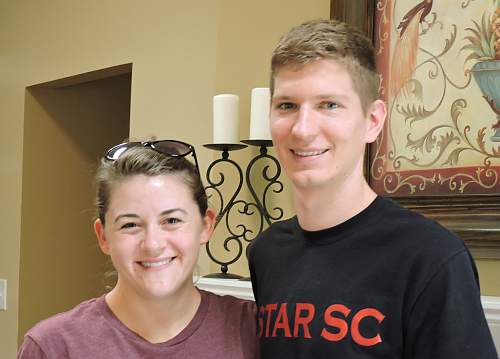 While I was in New York for the board meeting of the Maryknoll Lay Missioners, my niece Sara Reed married Jordan in Louisville.  I really regretted not being able to attend their wedding and so today I jumped at the chance to catch them before they left town for a honeymoon.  I had thought I wasn't going to be able to see them at all.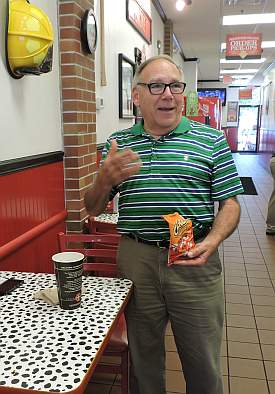 My brother Dennis had rented a car for the wedding weekend and had to return it this morning, so I drove with him to the airport to drop it off.  Then we went to Firehouse Subs for lunch and to catch up with each other.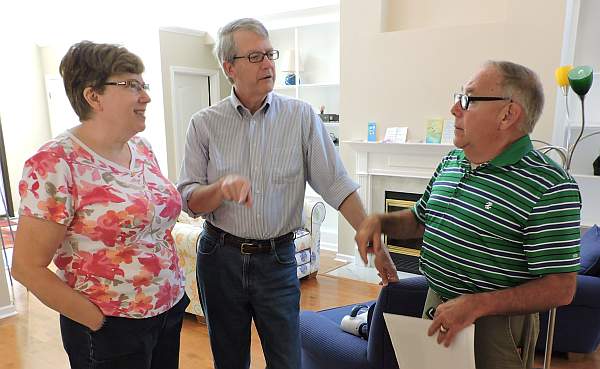 Our sister Martha in Cincinnati yesterday invited Dennis and me to go there for her son's birthday on Wednesday so Dennis and I went to another sister's house to see about borrowing a car for the trip.  Jane Browne and her husband David here are talking with Dennis about our plan.