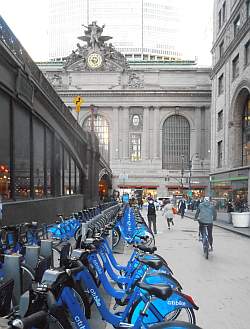 Today I first went around all the offices of the Maryknoll Lay Missioners in the Walsh Building to say hello to all the staff and to arrange some meetings. Then in the afternoon I went back into New York City to meet another friend. I took the MetroNorth train into Grand Central Terminus. Outside Grand Central (background), they now have a bicycle rack for bicycle rentals. It seems to be a quite popular attraction both for locals and for the tourists.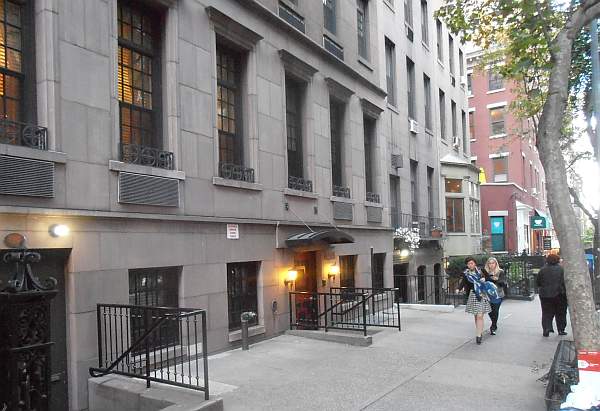 Grand Central Station is on 42nd Street between Park and Lexington Avenues. Four blocks up the hill is 39th Street where the Maryknoll House is located. The red door between the two lights marks the entrance to Maryknoll.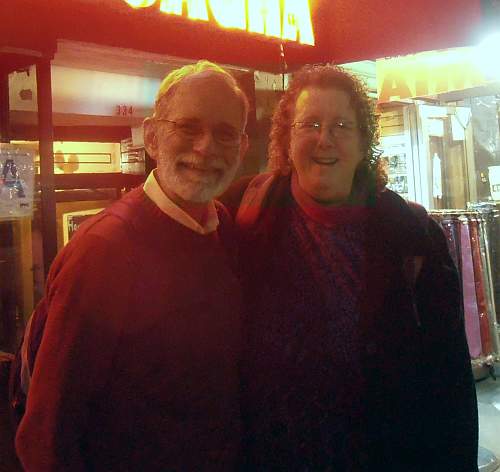 Adel O'Regan is a friend who was a Maryknoll Lay Missioner in Cambodia a few years ago. She is now back in New York City but we try to keep in touch when I am in town.