11 November 2019

The Maryknoll priests in Cambodia belong to part of Maryknoll called Asia South which includes the small groups in Bangladesh, Indonesia, Thailand, Cambodia, and Nepal. This week we are gathered in Bangkok for an annual meeting. Fr. Joe McCabe, the Maryknoll superior for the Asia Region, will be joining us.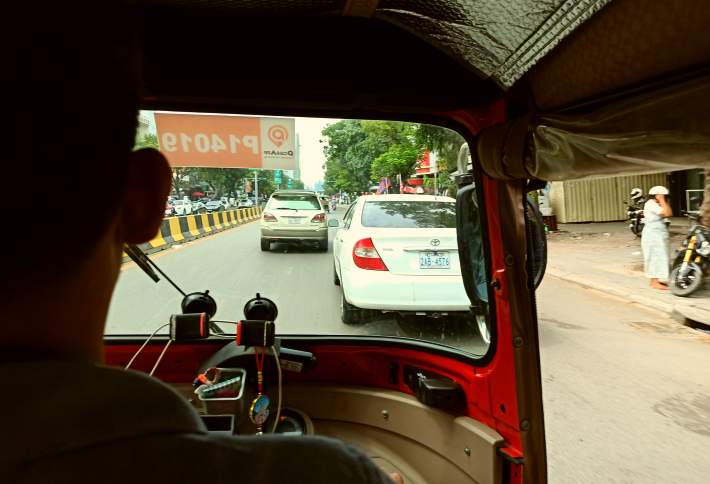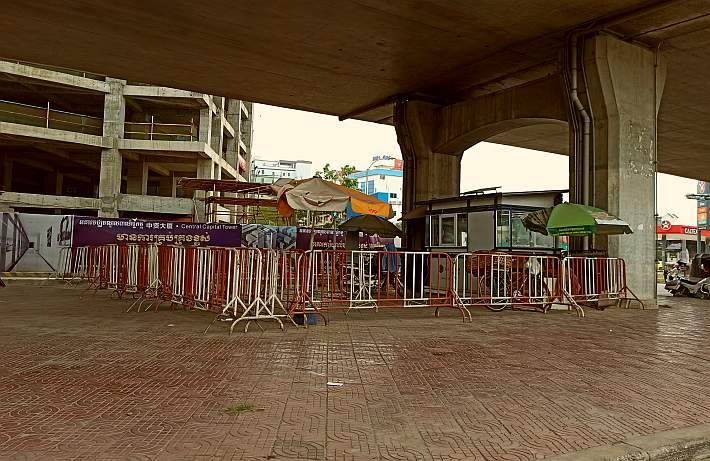 Today is the second day of the three-day Water Festival in Cambodia. It is one of the two biggest festivals of the year but this year you would not know it is even going on even though more than a million people were expected from the provinces for traditional boat races on the Tonle Sap River.
There are all sorts of political games going on at present, with a self-exiled leader of a dissolved opposition party announcing that he was coming back and the ruling party over-reacting, threatening, and basically acting very weak and insecure. The threat of violence, though, really upsets the population–survivors of the Khmer Rouge–and parents called students home from Phnom Penh, activities were canceled, and holiday trips postponed.
Above are one of the few signs of the Water Festival: metal barriers used for crowd control and redirecting the usually horrendous traffic of past years. This year the barriers may not be used at all! In past years there were 200+ boats competing over the three days. This year I heard there are only 40. People are just afraid to come to Phnom Penh.