Today a new clinic set up by the Korean Mission Society was blessed. (More on that later.) A mass was held first and then a lunch after the blessings, and for these a tent was set up outside for about 100 persons. It's a good chance to illustrate the use of tents for social events in Cambodia.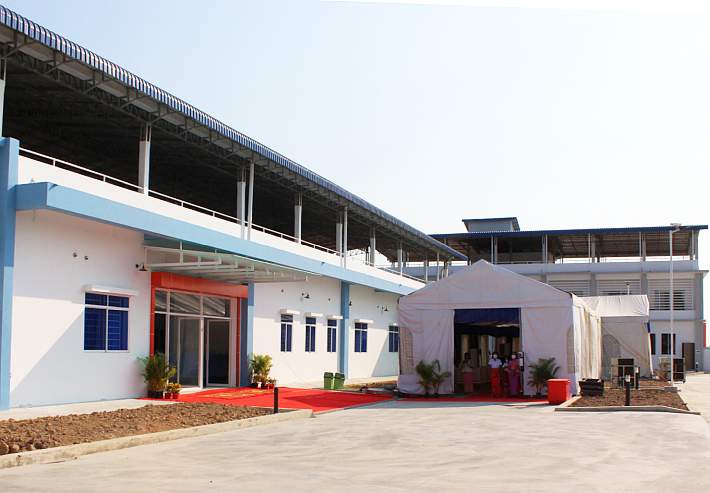 The tent set up outside the entrance of the just-finished clinic building.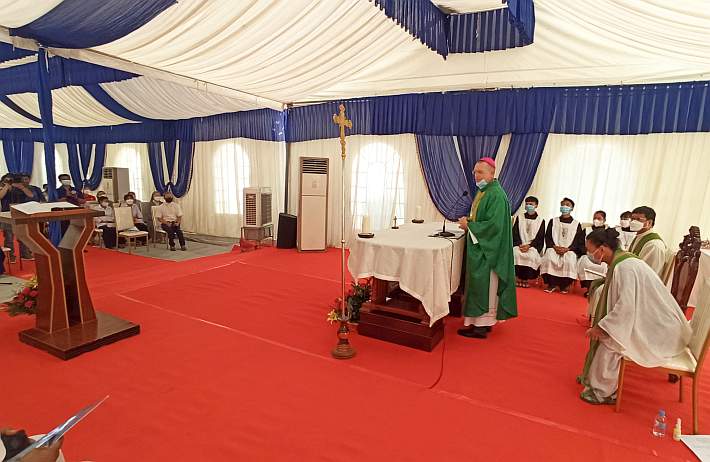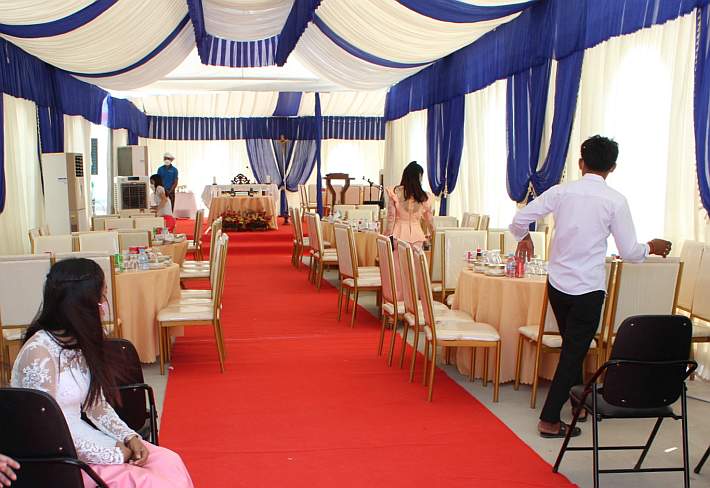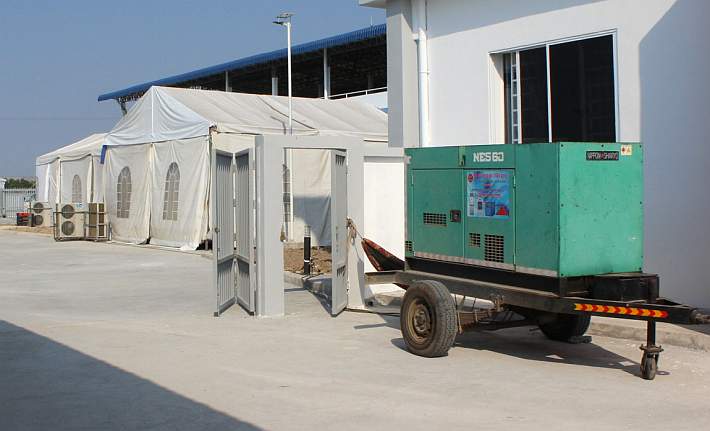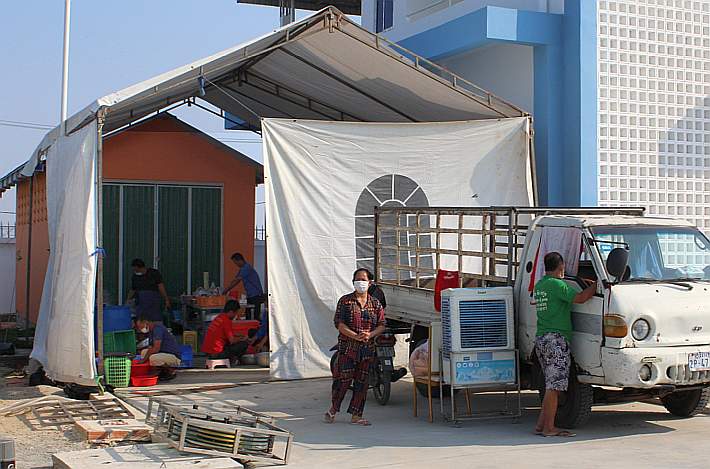 Part of most tent set ups for weddings, funerals, and other events is a kitchen where food is prepared for the meal that is served. This smaller cooking tent was set up at the end of the clinic building.